Image: All Photos by Leslie Leyland Fields
His Hand Feeds Us Both
Thoughts on bears from an Alaska fisherwoman. / Leslie Leyland Fields
His Hand Feeds Us Both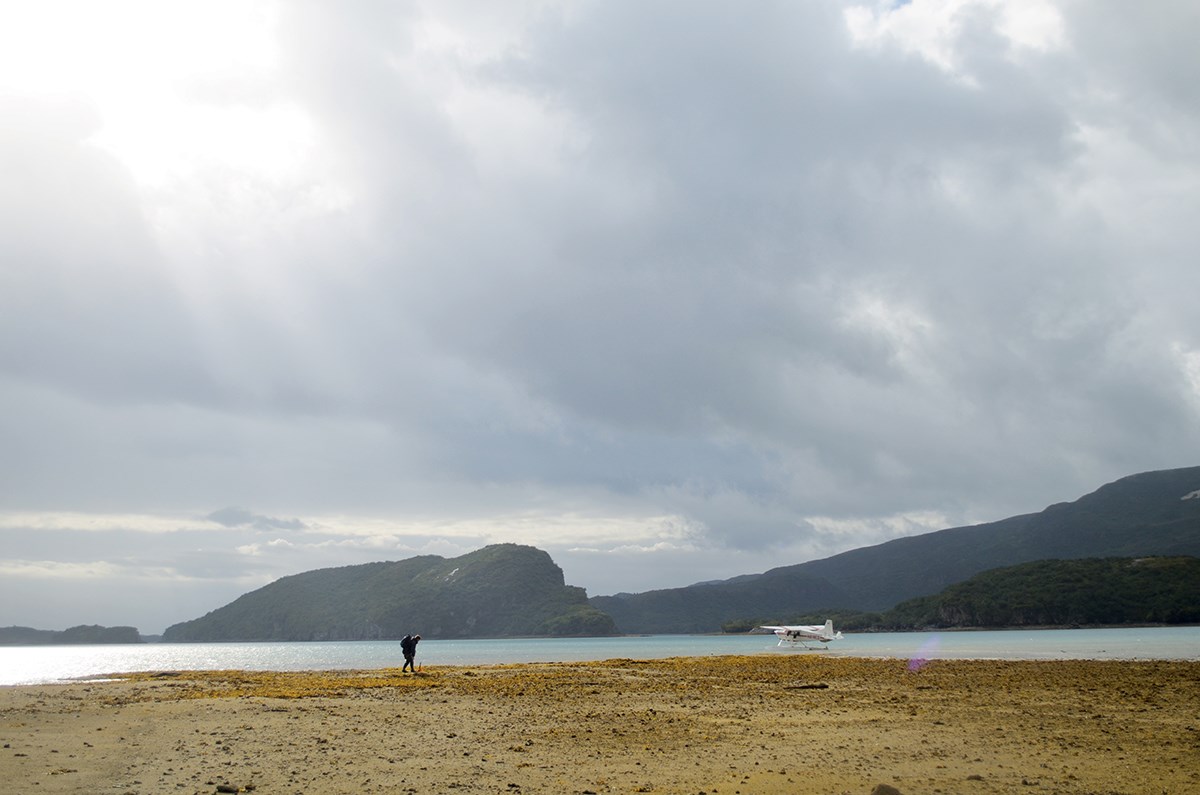 This slideshow is only available for subscribers.
Please log in or subscribe to view the slideshow.
"Bears are not companions of men, but children of God, and his charity is broad enough for both. . ." —John Muir
It takes just 12 minutes to fly from my island to Geographic Harbor. Our floatplane lands on the misty bay with fogged mountains rising above us. We're in Katmai National Park, one of the least visited parks in the US. It's a raw exotic wilderness, home to Novarupta, the biggest volcanic eruption of the 20th century. Six volcanoes still fume, earning the park's more familiar name, "The Valley of Ten Thousand Smokes." But we are not here today to view the park. We're here for something else.
We step our hip-booted legs out onto the pontoon and into the tidal river. I'm in my own backyard, just 50 miles away from my fish camp island off Kodiak Island, where my family and I commercial fish for salmon, but the volcanic landscape feels a continent away. It is only minutes, a short wade through the river, when I first see them. This time, among bears, I do not carry a gun. I am not shouting and singing to warn them away. This time, I hope to get close.
We're here for the bears. These are coastal brown bears that grow larger than the grizzlies inland and further north. Twenty-two hundred live in the park's four million acres. I count just eight of them here on the tidal flats this September afternoon. Sometimes there are dozens. We are here for them. They are here for the salmon.
There is no viewing platform. We walk and stand in the same waters they are fishing. We stand among bears with nothing between us but air, water, and the can of pepper spray our guide keeps in his pocket.
I am there with five friends and my camera. Sometimes the bears get so ...
Please log in or subscribe to continue reading
Christianity Today subscribers can log in below for full access. Not a subscriber? Subscribe and get complete access to The Behemoth and Christianity Today.
Unlock This Article for a Friend
To unlock this article for your friends, use any of the social share buttons on our site, or simply copy the link below.