Whether one is tallying the gains and losses of the past year or weighing the prospects of the next, the great need for prayer is more evident than ever. This need is widely recognized if not always acted on. What is not generally recognized is the urgent need also for factual and interpretative data in Christian decision-making processes. This means research, which in our day has developed into a highly specialized and sophisticated field affording Christian churches and organizations a powerful new ally. We have hardly begun to tap its potential. Many of us are cast in the role of the student who hasn't studied for an examination, yet dares to ask God to help him answer the questions.
Dr. David O. Moberg, a leading evangelical sociologist, has been particularly critical of the churches' information gap. We want to second his motion that Christian leaders at all levels seize the initiative and engage in research immediately, and we appeal for hearty ayes among all who seek to advance the cause of the Gospel in contemporary culture.
A painful realistic picture of a typical business meeting in a congregationally organized local church highlights the problem. Dr. Moberg, who is head of the department of sociology and anthropology at Marquette University, used this illustration in a paper presented at an annual meeting of the National Sunday School Association Research Commission:
A proposal is made by a motion from the floor which is duly seconded and then discussed. Evidence brought into the deliberations may include impressionistic guesses as to what will happen if the program is or is not adopted, emotional speeches about the way possible plans might affect poor Widow Jones, appeals to proof-text Bible verses, references to competing churches in the community, statements from denominational leaders and literature, a humorous irrelevant story by the congregation's jokester, questions about the church treasury, and finally a spirited appeal by the pastor to unite behind the proposal he has prayed about.
Such an approach does provide some valuable information. But modern research methods improve upon this non-scientific type of analysis and reduce the risks inherent in decision-making on the basis of sheer emotion. "After much prayerful consideration" is a threadbare expression used as an excuse; it has not infrequently made liars out of otherwise respectable people.
Most Christians know in theory that modern science has provided us with the most effective tools for Christian witness that the church has ever known. And they realize that these tools go far beyond the media of mass communication—that they include the computer, which can vastly speed up administrative work and has tremendous potential for research applications using game theory, models that simulate reality, efficient data storage and retrieval, complex comparisons, and statistical tests of hypotheses that seemed entirely impractical less than a generation ago.
Some Christians object that computerized research procedures do not give place for the work of the Holy Spirit. Dr. Moberg answers this point:
[Such Christians] may themselves be victims of a scientism that makes a false god out of science and its tools. Ultimately any and all interpretations of data and plans for the future rest upon values and objectives that are beyond the realm of pure science, cannot be put into statistical form, and necessitate the best of creative insights. The mightiest of machines is subject to man and useless without him. But in the hands of man, computers can be used by God to magnify and multiply the efforts of his children in research as in other forms of service.
Further, Dr. Moberg believes there is a biblical rationale for research:
The Scriptures teach us to engage ourselves in evaluation and planning, both of which in our age demand research. Not only are we told to test or prove ourselves and our work (1 Cor. 11:28; 2 Cor. 13:5; Gal. 6:4), but we are also to evaluate personnel (1 Tim. 3:10; 1 John 4:1–3) and all things (1 Thess. 5:21). We ought not to "judge" others in a spirit of gossip, self-righteous pride, and "holy indignation" over their faults; but we are to edify, strengthen, and stir up one another to love and do good works, helping each to find his own niche in the body of Christ (1 Cor. 12:4–31) as indicated by his unique capabilities and opportunities to meet special needs.
Dr. Moberg goes on to say that in this way we not only will be collectively engaged in the work of Christ on earth but also will be helping one another as persons to grow in grace, knowledge, and other virtues. The biblical injunctions to promote these virtues call for research in personnel as well as in program and institutional structures. Religious research is an essential aspect of Christian service, stewardship, and obedience to the Son.
Of course, there is the danger of getting carried away so that research is done for its own sake. Some social scientists studying religion have gone astray by failing to view their studies within the larger context of systematic theory. Dr. Moberg feels that there is a growing recognition of this failure, and that this will bring progress.
Fortunately, evangelicals are beginning to sense the possibilities of intensive research and to assign more importance to it at the local-church level as well as in mission boards, schools, denominational agencies, and other Christian organizations. Several major projects in widescale coordination of evangelical research are already under way, and Christian groups are beginning to make good use of management consultants.
Churches obviously can't go out and buy a computer or hire a professional researcher every time they need an answer to a question. But even the smallest congregation should make it a policy to collect data before making decisions. This may often be as simple as a one-page report on the advisability of conducting a vacation Bible school. Naturally, the bigger the church or organization, the more thorough its research will need to be. At some point professional assistance will become money-saving.
Almost all aspects of the work of the Church can benefit from the careful study of current and past situations, possibilities for the future, and probable costs and consequences of possible alternatives. Dr. Moberg thinks that research can be used to evaluate the effectiveness of various patterns of evangelism, Christian education, youth work, worship services, Bible-study groups, and the like. But he cautions that before this can be done, church leaders must provide "unambiguous statements of discernible objectives which can be used as the criteria to measure success or failure."
Let it be clear that prayer and the guidance of the Holy Spirit will always be indispensable to the Christian decision-making process. Let us never in any way minimize their continuing role. But neither let us ever lazily suppose that these rule out the full use of God-given talents and skills.
Have something to add about this? See something we missed? Share your feedback here.
Our digital archives are a work in progress. Let us know if corrections need to be made.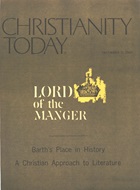 This article is from the December 5 1969 issue.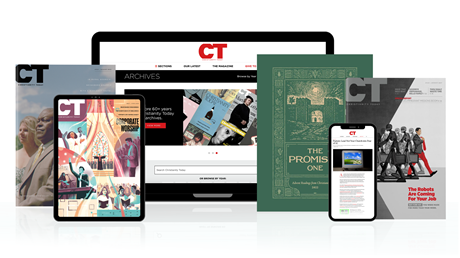 Annual & Monthly subscriptions available.
Print & Digital Issues of CT magazine
Complete access to every article on ChristianityToday.com
Unlimited access to 65+ years of CT's online archives
Member-only special issues
Subscribe
After Much Prayerful Consideration …
After Much Prayerful Consideration …