The current resurgence of Islam, particularly in the Middle East, has thrown up all kinds of questions. (See news story, April 20 issue, p. 46.) At the far edge of that region is Pakistan, where a stern religious traditionalism has now been introduced, decreeing public stoning, flogging, and the chopping off of a hand or foot as legal punishments. Adultery and rape are capital offenses: lesser (though still severe) penalties attach to theft, slander, and the use of alcohol. The country's military ruler, General Zia ul-Haq, told journalists that Islam was "a benign religion," adding: "A little knock on the knuckles will do you the world of good. Fear is a deterrent. Man basically understands a little toughness."
Behind the general's policies lie centuries of history out of which the professedly Christian West has not emerged with clean hands. Islam has not forgotten two centuries of medieval Crusades. Christian leaders preached them, financed them, led them, made of them a Holy War, and popes granted indulgences to warriors, even though they committed atrocities on civilian populations.
Only in the mid-twentieth century did Pakistan, part of the old Indian Empire, emerge from a long period of colonial subservience. The same could be said of a large part of the Muslim world of 720 million persons from West Africa to Indonesia.
It is a world that Westerners do not understand very well, if at all. In Muslim eyes, for example, it is wrong to think that religion and politics should not be mixed. There is, indeed, powerful impetus for the Sons of the Prophets in the Koranic injunction (13:11): "God changes not the condition of a people who will not change it themselves." Given that philosopy, there is nothing abnormal in a revolutionary situation. Iran's Ayatollah Khomeini has long held that the first step toward establishing an Islamic republic is the elimination of political tyranny and the restoration of individual dignity and liberty. While this is a counsel of perfection, and the administration of justice in Iran certainly does not reveal much respect for individuals, we can hope that Islamic orthodoxy will not rest until it sees the end of Soviet involvement in the Middle East generally and in places like Afghanistan in particular.
Islam is a comprehensive religion. It is a whole way of life: something to be practiced regularly, publicly, and in fellowship with millions of others. Often apparent is its contempt for the decadence of Western ways and Western policies and attitudes. A Koranic scholar has pointed out how the recent upheaval in Iran was handled by the Western press mainly in terms of how it would affect the political and commercial interests of Britain and the United States. It was not the tyranny of the Shah that made the headlines, he said, but "British billions at stake," notably in the lucrative manufacture of armaments. Referring to Khomeini, the London Sunday Telegraph spoke disdainfully about "this elderly Guy Fawkes" whose policies could "blow great holes in the economic and strategic strength of the West."
In Britain, the Ahmadiya sect of Islam is reportedly engaged in a $2 million evangelistic campaign. Among its aims, according to its leader, Imam Rafiq: "the evangelization of committed Christians." They will take up the task where Christianity has failed, says Rafiq, and seek to bring Europe and America to a living communion with God. Despite the renewed interest in Eastern faiths converting Christians, when dialogue with other religions was discussed at the 1978 Lambeth Conference, the Anglican bishops assembled there rejected an amendment urged by Festo Kivengere stating that dialogue could never be substituted for evangelism. But any Christian faith that does not seek to convince others of the truth that God has revealed uniquely in Christ is not worthy of the name.
For the Christian, the challenge is to be a witness to all people in a fallen world. Where other faiths are concerned, the main basis of dialogue, as Saphir Athyal has said, "should be the equality of persons rather than the equality of religions." Any emphasis on "a cosmic Christ" working equally in all religious systems, continues the Indian evangelical scholar, "smacks of syncretism and should be rejected." The Christian stance remains unchanged through the changing scene: Christ is our salvation, and there is "no other name under heaven given among men by which we must be saved" (Acts 4:12).
No one has ever suggested that work among Muslims is anything but hard and humanly discouraging. Both Islam and Christianity make demands that are total and exclusive, and it is never an easy thing to tolerate those who will not tolerate us.
For the 1974 Lausanne Congress, F.S. Khair-Ullah prepared a percipient paper on "Evangelism Among Muslims" (see Let the Earth Hear His Voice, pp. 816–824). We recommend his comments as an eye-opening introduction to a theme that will become increasingly topical. Khair-Ullah recounts the difficulties of the task: the four barriers to reaching the heart of a Muslim, the ignorance and the tactlessness often exhibited in the Christian approach to Islam, the folly of imagining that brickbats and "cold religious arithmetic" will bring about conversions.
His conclusion (and ours): "Our preaching will be of no effect until there is a real repentance and revival in the church. Only then we can go out and proclaim Christ as our Lord, and witness to him through our life, through our love and concern for our Muslim brothers." Those who themselves are "People of a Book" may more often than we think give a listening ear to a message that is biblically based, clearly presented, and "adorned by a conversation in heaven."
Have something to add about this? See something we missed? Share your feedback here.
Our digital archives are a work in progress. Let us know if corrections need to be made.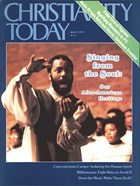 This article is from the May 4 1979 issue.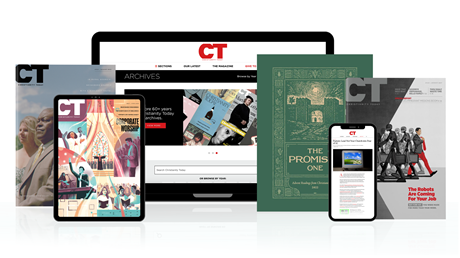 Annual & Monthly subscriptions available.
Print & Digital Issues of CT magazine
Complete access to every article on ChristianityToday.com
Unlimited access to 65+ years of CT's online archives
Member-only special issues
Subscribe
Resurging Islamic Orthodoxy
Resurging Islamic Orthodoxy