A Christian publisher gives the beleaguered former auto executive a chance to 'set the record straight.'
"Americans like to see a big guy get knocked off," says John DeLorean. "But once he's down and everybody's got their shoes cleaned off on him, they like to see him rise back up, because he's become an underdog."
DeLorean, who rose to international acclaim in the auto industry, says people all across the country are rooting for him. He was accused last year of trafficking in cocaine to save his financially troubled auto company. A California court, however, decided that he did nothing wrong, or if he did, it was because he had been entrapped.
Evangelicals have developed a special interest in the 60-year-old entrepreneur, who claims to have become a Christian while in prison for the cocaine charges. He chose the Zondervan Corporation, a major evangelical publisher, as the vehicle for telling his story. His book, DeLorean, was published in September.
Other publishing houses "made good offers," he says. "But my Christianity is a critical part of my life. I'm so new in it that I wanted to make sure it would be expressed in a way that would not demean it."
The evangelical community itself has felt a bit kicked around when some celebrities have viewed Christianity as a means to an end. Thus, the news of DeLorean's conversion was met with caution. His credibility was damaged when his wife of 12 years, model Christina Ferrare, filed for divorce.
Ferrare's own conversion story had been widely publicized. But DeLorean later said that while his wife was publicly giving her Christian testimony, she was seeing another man, a man she eventually married. DeLorean has said he was devastated by the breakup of his marriage.
Today, he attends a Bible study at least once a week. On Sundays he attends the Church on the Way in Van Nuys, California, a well-known evangelical church. "I have conversed at length with John personally," says the church's pastor, Jack Hayford. "He gives a crystal clear witness of his faith in and commitment to the Lord Jesus Christ." (In addition, DeLorean serves on the board of the San Diego-based New Start in Life Center, a ministry to the homeless.)
His spiritual journey is recounted in his book. In it, he tells of how he wasted countless hours and thousands of dollars on a New York City spiritualist. The book also reveals some of the man's sensitivities: He adopted a child as a single parent, and was a voice for minorities at General Motors. (Some of his critics dispute the account of his activities while working for the giant auto maker.)
DeLorean says the major purpose of his book is to tell the story he never told at his trial. He says he was led to believe he was dealing with organized crime figures, and that he had to play along for a time to protect his life and the lives of his family.
DeLorean hopes the book will encourage legislation making it more difficult for the FBI to carry out "sting" operations similar to the one used against him. "What happened to me was absolute facism, and it can happen to anybody," he says. "America is the center of personal and religious freedom. But America will disappear if we don't follow the Constitution."
Some legal problems remain for DeLorean, who has been indicted on charges of defrauding investors in his defunct auto company. He says everything he did was reported to his banks and declared on his income tax and financial statements. "There is a logical, legal explanation for the whole thing," he says, "which we will give when we get to court."
To most, DeLorean is either a browbeaten Christian or a smooth-talking opportunist. The latter view is expressed by one of his former business associates, William Haddad, in a book entitled Hard Driving: My Years with John DeLorean.
In response, DeLorean says, "I know what's in my heart, and he [God] knows what's in my heart. Nothing else really counts, does it?…
"Foxhole conversions are legitimate," he continues. "Most of them in the Bible happened that way. When everything you've ever wanted is happening, you're not inclined to reassess your priorities or to examine your spiritual values. When it all falls apart, it makes you take more than an ordinary look."
WORLD SCENE
ZIMBABWE
A Bishop Quits Politics
United Methodist Bishop Abel T. Muzorewa has resigned the presidency of the United African National Council (UANC), a political party in Zimbabwe. He said he is giving up all political activities to devote full time to his church responsibilities.
In the 1970s, Muzorewa was a leading figure in the nonviolent opposition to the white-minority regime of Rhodesian Prime Minister Ian Smith. The bishop later served as president of the transitional government of Zimbabwe-Rhodesia. In a subsequent election, Robert Mugabe, a Marxist, was elected prime minister of Zimbabwe.
Muzorewa has been a vocal opponent of the Mugabe government. The bishop was arrested in 1983 after charging the government with "oppression" and calling for diplomatic relations between Zimbabwe and Israel. He was held for nearly a year without being formally charged with any offense. In elections held last summer, Muzorewa's party lost its three seats in Parliament.
The bishop, in a recent letter to Mugabe announcing his resignation as UANC president, wrote: "You have not treated us as the responsible and peaceful opponents we have been for all of these years, but as if we were an outlawed party or enemies."
MOZAMBIQUE
Church Demolition
One of the largest evangelical churches in Maputo, Mozambique's capital, was scheduled for demolition earlier this month. Officials in the Marxist country said the church had to be razed to make way for a new road. However, the 1,000-member Baptist congregation—related to Africa Evangelical Fellowship International (AEF)—has not been compensated for the loss of its building.
AEF international director Robert Foster said the church had been warned of the demolition two years ago. The congregation's request for compensation has been refused, he said, adding that an earlier promise made by authorities to help the church purchase property for relocation has not been fulfilled.
INDIA
Deported Missionaries
Five Roman Catholic missionaries from Holland and Belgium have been ordered to leave India. A government spokesman in the state of Madhya Pradesh said the missionaries were being deported for using "unscrupulous means" to convert members of tribal groups to Christianity. The government of Madhya Pradesh is strongly Hindu.
In the past, both foreign and Indian missionaries working among tribal populations have been charged with "proselytization." In July, the government deported a Belgian Catholic missionary who had worked in Madhya Pradesh for 37 years.
Meanwhile, Roman Catholic Archbishop Eugene D'Souza said relations between Christians and Hindus in Madhya Pradesh were "soured" by an official commission report that criticized the work of missionaries.
LEBANON
Bombing a Radio Station
The building that houses an American-sponsored Christian radio station has been destroyed by guerrillas in southern Lebanon.
Four attackers shot two guards and attempted to plant explosives at the Voice of Hope radio station. A third guard fired at the attackers, detonating the explosives they were carrying. Three of the attackers were killed, and the building housing the radio station was destroyed.
Voice of Hope was established in 1979 by George Otis, head of an organization in Van Nuys, California, called High Adventure. The station broadcasts inspirational music and preaching. Voice of Hope returned to the air several hours after the bombing with broadcasts originating from a nearby village.
ENGLAND
Teens and the Pill
Britain's highest court has ruled that doctors can prescribe contraceptives to girls younger than 16 without parental consent.
In a 3-to-2 vote, the House of Lords' law lords overturned a lower court decision issued last year. The law lords said parents do not have absolute authority over their children, and that laws must keep pace with changing social attitudes.
The court's ruling was praised by the British Medical Association, the Labor party, and various family planning associations. They said the decision would help control abortion and unwanted teenage pregnancies. But critics, including members of the Conservative party, denounced the ruling as an affront to family values and traditional morality.
BOLIVIA
Finished Work
For the first time in its 51-year history, a major Bible translation ministry has reached its objectives in a country.
Wycliffe Bible Translators and its Summer Institute of Linguistics (SIL) have marked the completion of 30 years of work in Bolivia. The country's minister of education presented SIL director Perry Priest with the Condor of the Andes Award, Bolivia's highest honor given to an organization.
Beginning in 1955, Wycliffe translators concentrated on linguistic analysis and applied linguistics for Bolivia's 24 language groups. The New Testament and some Old Testament passages have been translated into 13 languages. Smaller portions of the Bible were translated into 5 additional languages. Other mission agencies have taken responsibility for the South American nation's 6 other non-Spanish languages.
Have something to add about this? See something we missed? Share your feedback here.
Our digital archives are a work in progress. Let us know if corrections need to be made.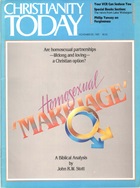 This article is from the November 22 1985 issue.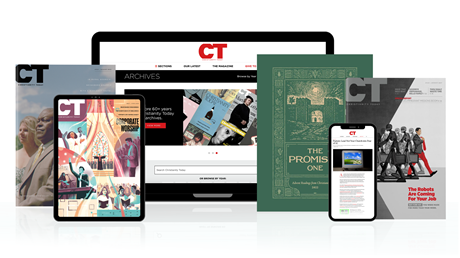 Subscribe to Christianity Today and get access to this article plus 65+ years of archives.
Home delivery of CT magazine
Complete access to articles on ChristianityToday.com
Over 120 years of magazine archives plus full access to all of CT's online archives
Subscribe Now
Profile: John Delorean Tells His Own Story
Profile: John Delorean Tells His Own Story