Last year we were treated to stories about the Unitarian pastor who ended a sermon on aids by handing out condoms to his congregation and about a prominent pastor in Hawaii who said he is developing a "theology of condoms."
Let's face it: with Jim and Tammy, and Oral, and preachers waxing philosophical on condoms, it was a bad year for the clergy.
Of course, we need complete information on AIDS and its prevention. Religious communities must minister to those who are victims of this new and terrible disease. But let it also be said that the popular slogan Safe Sex is a lie. Condoms or not, sex is risky. As someone who ministers at a place where we have nearly 150 weddings a year (Duke University Chapel), I think it is time to tell couples that "There's no 'safe sex.' "
Booming Weddings, Busted Marriages
Susan Littwin, in her perceptive study The Postponed Generation (Morrow, 1986), notes that "committed, lasting relationships are a critical aspect of maturity. Today's young adults are having more trouble with relationships than with almost any other area of their lives. They are having problems for two reasons: (1) They have trouble with commitment in general, … a subheading of their overall reluctance to define themselves. (2) The menu of choices makes life more confusing … they are in unmapped territory, looking for trails of crumbs."
Don't believe the hype about marriage being back in style, says Littwin; statistics are misleading. There is "a wedding boom. But there is no marriage boom." We have shifted, she says, from a society of families to a nation of individuals—singles bars, Lean Cuisine self-contained dinners, Club Med trips. Of today's young adults she says, "These are special children, brought up to be individuals.… They never felt they had a role to play in the community or the family, and certainly never believed that they might have to sacrifice their individuality."
Adolescence goes on and on. Just "living together" keeps commitment in limbo. Somehow, these "special children" reason, there has to be a way to find love without risk. So a recent New York Times article speaks of this as "The Uncommitted Generation," where sex and love are merely experience in "Being Alone—Together."
Does anyone ever grow up, except the hard way? Maturity has to do with facing facts, coming to terms with reality—a none-too-easy task for those whose parents have given them so much for nothing, whose constant support and subsidy led them to believe they could have life and safety too.
Perhaps this accounts for the "grimness" of most rituals for Christian marriage. Into the satin-and-white-lace world of the wedding is inserted grim talk of "for better, for worse, for richer, for poorer, in sickness and in health." There they are, in their sexual prime, with all their equipment in good working order, so full of promise. And here I am speaking of sickness, poverty, and death. How typical of a preacher to spoil someone else's party, they say.
Take the words and the ritual as the church's earnest, countercultural effort to help folk to face facts. We Christians know of no happiness save that which arises as a by-product of commitment to another. We have no definition of love (a cross being on our altar) that is sacrifice-or risk-free. Relationships between men and women that go beyond merely hanging around take time, hard work, tough mindedness, and a host of other mundane virtues.
So forgive our grim talk at your pretty wedding. Welcome to reality. Life, you can be sure, has its grim side. Don't settle for anything less than a promise that will enable you to persevere in your love. Not all your days will be Saturdays in June.
Proving The Law Of Gravity
Yet perhaps, just perhaps, these postponed young adults know this truth better than the rest of us. Some of them have learned about Christian marriage the hard way, by finding out that the alleged risk-free alternatives and so-called casual sex do not work. Now they stand before the church ready to testify that love without the risk of commitment is hardly love at all.
In a course of mine, I asked seminarians to share case studies of their pastoral experience. One student pastor presented a case wherein a woman asked her pastor, "What does the United Methodist Church believe about premarital sex?"
The pastor, a beneficiary of seminary training, asked, "What do you think about premarital sex?"
The parishioner persisted. "I know that pastors don't approve."
"Some pastors," he said. "Older pastors."
"Isn't the Bible against people just living together?" she asked.
"The Bible is a culturally conditioned book that must be read with interpretative sophistication," he said. "The main thing is to be sure that you're open, trusting, loving, and caring."
I asked the gathered students what they thought of this episode. One young man, sans shoes, wearing a tank top and blue jeans, was first to speak: "This is a bunch of garbage."
"I take it you don't care for the pastor's handling of this," I said.
"No!" he said. "It's lousy counseling and even worse pastoring. The woman asks a straightforward, direct question. But the pastor refuses to answer. Perhaps he doesn't even know an answer. Instead, he says, in effect, 'You dummy, that isn't your question. You don't really want to know what the church or the Bible says, you want to know what you think.' Why won't the pastor do what he's ordained to do?"
Rather flippantly, I remarked, "Well now, aren't we being conservative!" This young man—tank-topped, postponed—looked at me earnestly and said, "I've lived through three or four of these so-called relationships. I'm here to tell you there's no way for them to be open, trusting, loving, and caring, no way in hell without a promise. I hurt some good people in order to find that out. I wish the church had told me. I might have still learned the hard way. But I wish the church had told me."
The English writer G. K. Chesterton once said that if a man comes to a cliff and keeps walking, he won't break the law of gravity; he'll prove it.
So, welcome the postponed generation back to the church. They have been out in the cold long enough. Some of them have learned things you cannot learn in books. Tell them: There is no better time than now for commitment, and there is no better place than here.
William H. Willimon is minister to the university and professor of the practice of Christian ministry at Duke University. His latest book, with Robert L. Wilson, is Rekindling the Flame: Strategies for a Vital United Methodism.
Have something to add about this? See something we missed? Share your feedback here.
Our digital archives are a work in progress. Let us know if corrections need to be made.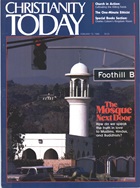 This article is from the February 19 1988 issue.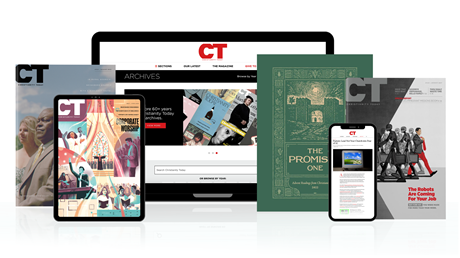 Annual & Monthly subscriptions available.
Print & Digital Issues of CT magazine
Complete access to every article on ChristianityToday.com
Unlimited access to 65+ years of CT's online archives
Member-only special issues
Subscribe
Risky Business
Risky Business