More than one year after the revolutions of 1989, the political dust is beginning to settle for evangelicals in what used to be the Eastern Bloc. Though ambiguity persists where former Communists remain in leadership, church-state relations are moving from center stage. More pressing now for evangelicals than their relationship to the government is their witness to a spiritually hungry society from which they have been largely isolated.
"Inside the walls of the church there was relative freedom," says Daniel Raus of the Church of the Brethren in Czechoslovakia. "But Christians lost real communication with the world." Evangelicals must adjust quickly to the times, say leaders across Eastern Europe, because, while political freedom may last, spiritual interest will not.
Bulgaria
For the first time in 45 years, Bulgaria's 30,000 evangelicals can choose their leadership without interference from the government. In January 1990, the Pentecostals selected leaders for their recently formed union, followed by the Baptists and the Methodists. Congregationalists, however, still face conflict with the government over their leader.
Church leaders recently formed the Initiative Committee for Contact between Evangelical Christians in Bulgaria, which includes the Baptists, Pentecostals, Methodists, and the once-banned Church of God (with ties to Cleveland, Tenn.). The Initiative Committee believes the political climate is not settled enough to form an evangelical alliance. In the meantime, committee members are helping coordinate new ministries, such as a lay Bible academy and a publishing house.
Romania
Though antigovernment demonstrations continue amid assertions that the Communists have merely changed their name, life has never been better for Romania's evangelicals. "From the standpoint of freedom for Christians, we are really living in a democracy," said Nicolae Gheorghita, copastor of the Second Baptist Church of Oradea, the country's largest evangelical congregation.
Feeling ostracized in a historically Eastern Orthodox country, some evangelicals regard last May's Luis Palau evangelistic campaign as a milestone. "Luis Palau has launched the Evangelical Alliance of Romania and given it national credibility," said Vasilie Talos, alliance president at that time.
Western missions groups, including an 18-member consortium called Project CARE (Coordinating All Resources for Evangelism), point out that few of the thousands who have made professions of faith are in the churches. Follow-up is clearly lacking, they say, in the many crusade-style efforts across the country.
Gheorghita says the missions groups are a "bit harsh" with their statistics. "At our baptism services now are many who say, 'I was converted at the Billy Graham crusade [in 1985],' " he said. "Now we see many who say they were converted at Luis Palau [meetings]. We must look at the long-term results."
Unfortunately, a long-term outlook is lacking in much of the Western aid that has flooded Romania since the December 1989 revolution, say church leaders there. For example, while he appreciated the gift of a photocopier, Gheorghita said, "People came into my office and copied books all night. In two-and-a-half months, [the machine] was kaput. It can't be repaired in Romania. We have a huge $7,000 Xerox machine collecting dust."
Poland
Without its popular identity as a rallying point against communism, the Roman Catholic Church has seen its public image suffer. A survey last year on public confidence in Polish institutions showed the Roman Catholic Church's approval rating dropping from 84.5 percent in January to 75.8 percent in July. Some believe that in the next ten years the church may be one-third smaller than it is today.
At the same time, some of Poland's more aggressive evangelicals hold little hope that the tiny Protestant denominations will look beyond survival. But some successes can be found. Wroclaw Baptist Church, which has over 200 members, started an English school last year that now has 350 students. And a house-church movement is showing signs of growth.
The Baptists, Evangelical Christians, Church of Christ, and Pentecostals are bound together in a union imposed on them under Communist rule. All seem eager to break free of that body. Yet there are signs of cooperation apart from the official structures, such as the Forum of Cooperation of Christians, an interdenominational group of Christian workers, which meets regularly.
Hungary
The speech of Hungarian politicians now commonly includes the phrases "Hungarian Catholic heritage" and "Christian values." In fact, many Hungarians are now fed up with "religion talk," says Sara Toth, a Christian publisher in Budapest and member of the Reformed Church.
"Evangelicals have been too closed to mainstream culture and too open to receiving help and programs from Western evangelicals—they are looked down on for importing Christianity," Toth says. "The tendency of the historical churches, especially the Roman Catholics, is to blend culture and Christianity and lose the distinctiveness of the church. The result," Toth says, "is that a large number of people are appalled by both and seek spiritual satisfaction in Eastern religions and the New Age movement."
But many evangelicals are trying to break from the past. Grassroots movements among the mainline Protestant churches—Reformed and Lutheran—have been catalysts in removing leadership that discredited itself under Communist rule. And evangelical denominations, especially the Baptists, have gained some credibility through their social work.
Czechoslovakia
Czechoslovakia's "Velvet Revolution" not only brought freedom to the country's churches, but it presented a hard act to follow. "It was so big and tremendous, churches felt that they should do something big and tremendous," said Daniel Raus, a leader in an interdenominational student movement.
Churches have responded with a flurry of public activity—campaigns using famous people, mass rallies, television programs, magazines. All have drawn considerable attention, but have had difficulty holding it. For example, at the first meeting of Raus's campus group last fall, 400 students showed up. At the most recent meeting, 18 came.
Even the government has encouraged spiritual activity. At an ecumenical prayer meeting in Prague, President Vaclav Havel thanked the 80,000 young people in attendance for "helping Czechoslovakia seek and find sources of faith in the spiritual values lost during the decades of the totalitarian regime."
But the optimism of many evangelicals in Czechoslovakia has now been tempered. Book tables crowding the squares of most major cities in Czechoslovakia reveal a once-forbidden literary market of religions and ideologies. "For 40 years there was just one enemy, so it was a simple battle," Raus said. "Now Christians feel like they are just one of many choices."
Have something to add about this? See something we missed? Share your feedback here.
Our digital archives are a work in progress. Let us know if corrections need to be made.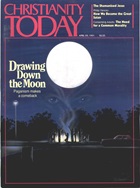 This article is from the April 29 1991 issue.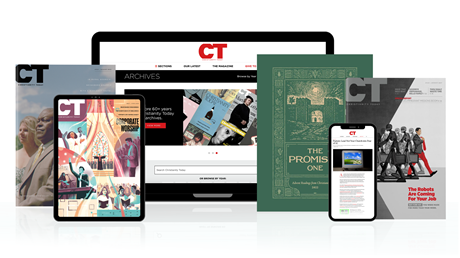 Subscribe to Christianity Today and get access to this article plus 65+ years of archives.
Home delivery of CT magazine
Complete access to articles on ChristianityToday.com
Over 120 years of magazine archives plus full access to all of CT's online archives
Subscribe Now
Eastern Europe Roundup: Churches Adjust to Newfound Freedoms
Eastern Europe Roundup: Churches Adjust to Newfound Freedoms