Shootout At The Not-So-Ok Corral
New research confirms that television violence is more than a nuisance. It's becoming a public-health problem.
In 1957 my family purchased a television set, and my father laid down the law. No gunplay. I could watch anything I wanted until the shooting started.
Under my father's wary eye, I switched on "Gun-smoke." And before the title sequence was completed, Marshal Dillon had beat a bad guy to the draw and Sheriff Dad had turned off the set.
What my father, like many parents, knew instinctively is now recognized as scientific fact: watching TV violence not only stimulates aggressive behavior in children, it contributes enormously to societal violence. And journals as diverse as TV Guide and the Journal of the American Medical Association are labeling TV violence a "public health problem."
Earlier this year the Journal of the AMA published a report by Brandon Centerwall of the University of Washington. Until recently, he wrote, television violence had been studied only in laboratory settings or in short-term field studies. But in the past decade, some 20 long-term field studies have been published, and their results are clear: Each showed a positive correlation between viewing TV violence and acting out violent or aggressive behavior.
One study chronicled physical aggression in 45 first-and second-grade students in a remote Canadian town (called "Notel" by the researchers) that did not get television until 1973. Students' behavior was compared with that of children in two towns that already had television. Over a two-year period, the rate of physical aggression among the control group did not change significantly. But the "Notel" children's rate of physical aggression increased by 160 percent.
Another study followed 875 semirural U.S. boys for 22 years and found that their "television violence viewing at age 8 significantly predicted the seriousness of the crimes for which they were convicted by age 30."
Centerwall himself compared homicide rates among whites in South Africa, whites in the U.S., and the general population in Canada. South Africa was chosen because television was not introduced there until 1975. Following the coming of television to the U.S. (1945–74), the annual white homicide rate increased by 93 percent. In Canada, for the same period, the homicide rate increased 92 percent. But in South Africa, with no television, the homicide rate decreased by 7 percent.
What happened after 1975? In Canada and the U.S., countries already saturated by television violence, the homicide rate dropped slightly; while since the introduction of television into South Africa, that country's white homicide rate has increased by 130 percent.
Without television in the U.S. today, the data suggest there would be 10,000 fewer homicides each year, 70,000 fewer rapes, and 700,000 fewer injurious assaults. If a disease had entered the American populace in 1945 and were today responsible for that many deaths and injuries, we would be determinedly engaged in medical research and celebrity telethons. Maybe some star will still become the Jerry Lewis of media violence, but don't count on it.
Beyond the statistical evidence on the effects of TV violence, there is a common-sense conclusion that there are additional effects of media violence that are not so easily quantified.
One is desensitization to violence. Television producers have discovered it takes increasing amounts of violence, graphic sex, and foul language to hold an audience's attention. Rather than look to wit or emotion to capture viewers, many producers simply increase the frequency of shock elements. How does this affect viewers? Daniel Linz of the University of California notes that repeated exposure to slasher movies and depictions of violence against women will result in people being less sensitive to the victims portrayed in the movies and in real life. Any dulling of our sensitivity to the victims of violence is a serious matter for Christians, for God has revealed himself as one who has compassion on those who suffer.
A second hard-to-measure effect of media violence is the twisting of psychosexual development. Psychologist James Dobson writes, "Exposure [in early adolescence] to sadistic behavior can lead [a boy] to associate sexual arousal … with females (or males) in pain or peril. Thereafter, his most exciting thought may focus on killing, raping or torturing those within his power. Does this happen to every boy who watches violent television? No. Does it happen to some? Yes, and the damage they can do in a lifetime is alarming."
Teledependent No Longer
The mounting evidence is enough to alarm parents, teachers, and legislators. But the entertainment industry is slow to respond. As Joan Beck writes: "Industry spokespersons who say the linkage hasn't been proven are beginning to sound as hollow as the Tobacco Institute trying to wiggle away from all the evidence tying cigarettes to lung cancer." What can be done?
As consumers, we must not rely on the entertainment media to police themselves. We should look instead to media watchdog organizations such as the Christian Film and Television Commission and the American Family Association. Boycotts, as controversial as they are, have been effective. Remember: television does not exist to sell entertainment to audiences. It exists to sell audiences to advertisers. Economic pressure on advertisers creates change.
As concerned citizens, we must educate Hollywood. When the entertainment industry catches on to the importance of a social evil, it responds. In TV Guide's article on video violence, Harvard's Deborah Prothrow-Stith calls attention to the way Hollywood helped change attitudes toward smoking and drunk driving.
As voters we can support programs to reduce the poverty, drug abuse, and family breakdown that create the context in which much violence is bred.
As communities and churches, we can create wholesome, interactive child-care to keep the unsupervised children of our neighborhoods from absorbing the television lie that violence solves problems.
As parents, we can help our children choose nonviolent programming, and we can wean them from teledependence by encouraging reading and interactive play. We can teach young children several important lessons: TV violence is faked; violence is not an appropriate means for getting your way; and violence hurts people, badly. We can even try living without TV.
Children watch television at home. And they evaluate what they see in light of their parents' commentary and example. In the last analysis, parents may be the most important people in breaking the link between televised violence and the carnage in our streets.
By David Neff.
This summer Billy Graham announced he has Parkinson's disease. His statement came on the heels of his largest-ever North American attendance (New York's Central Park), his Latin American Mission World with more than 5 million attending 5,000 satellite and video venues, and his recent Moscow School of Evangelism.
In a letter to his supporters, he explained that the disease had been diagnosed three years ago and that he has noticed only three symptoms: "a slight difficulty in memorizing or remembering Scripture verses; a tremor in my right hand that keeps me from writing notes or letters to my friends and children; and a difficulty in going downstairs, unless I am holding on to a rail, or on to someone's arm." Otherwise, doctors have assured him, he is in excellent health at 73 and should live a normal and fruitful life of ministry.
He also said this: "I have learned through the years that God comes with greater power when we are weak. This seems to be the plan all the way through Scripture, whether it is little David facing the giant Goliath, or whether it is Paul with his thorn in the flesh.… In 1 Corinthians 1:27–29 it says, 'But God chose the foolish things of the world to shame the wise; God chose the weak things of the world to shame the strong. He chose the lowly things of this world and the despised things … so that no one may boast before him' (NIV).
"In other words, God makes the choice. When he uses something weak, or someone weak, it's for the purpose of showing that his power and might is the secret of success in his work. God said to Paul, 'My grace is sufficient for you, for my power is made perfect in weakness.' And Paul responded, 'Therefore I will boast all the more gladly about my weaknesses, so that Christ's power may rest on me.… For when I am weak, then I am strong.' "
With this spirit, Billy insists he will continue to hold crusades since so many doors are open "on a scale we have not known in our ministry." Those crusades include the recent one in Moscow and a German-based Mission World crusade that will blanket Europe.
Some speak of crusade evangelism's ebb, and others second-guess Billy Graham as he tries to match his energies to opportunities. One writer even suggested he would be wise to retire. However, over the years, Billy Graham has spent enormous amounts of time seeking God's guidance. One remembers his choice to go to Russia a decade ago, before it was "acceptable." On his return from meeting Kremlin leaders, he was savaged by the American press. Yet, in retrospect, he is seen as a pioneer who helped pave the way for the massive changes there.
Billy Graham continues to have a great vision for world evangelization. He has asked for prayer, and at this time of his life, we would do well to respond with the same sort of urgency he has always brought to his own prayers. Billy Graham may be weaker in some ways, but when undergirded with much prayer, he may be stronger than ever.
By Harold Myra.
Have something to add about this? See something we missed? Share your feedback here.
Our digital archives are a work in progress. Let us know if corrections need to be made.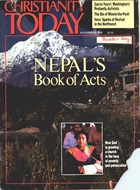 This article is from the November 9 1992 issue.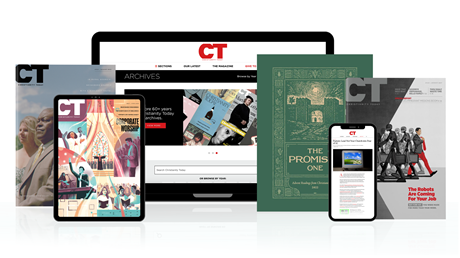 Annual & Monthly subscriptions available.
Print & Digital Issues of CT magazine
Complete access to every article on ChristianityToday.com
Unlimited access to 65+ years of CT's online archives
Member-only special issues
Subscribe
Shootout at the Not-So-OK Corral
Shootout at the Not-So-OK Corral