More Blacks see the Muslim message as an appealing alternative to Christianity.
An intense battle for the souls of inner-city Blacks is being waged between Christian churches and Black Islamic groups such as Louis Farrakhan's Nation of Islam. To the alarm of urban Christians, most Muslim groups in the United States have grown rapidly in the past few years, especially among African Americans.
"Sixty to 90 percent of all converts to Islam in the U.S. are Black, and most of these are former members of Christian churches," says Mike Wilson, director of Project Joseph, an African-American ministry that educates Black Christians about Islam and many other religious groups in order to stem their growth. "If the conversion rate continues unchanged, Islam could become the dominant religion in Black urban areas by the year 2020."
"More and more church members are telling me how their brother and sister has not only converted to Islam but is now in the process of evangelizing them," says Carey Casey, pastor of Lawndale Community Church in urban Chicago. Underscoring Casey's point is the fact that Farrakhan himself used to be an acolyte in the Episcopal church.
It is for these reasons that Project Joseph's Muslim Awareness seminar has been in high demand in different Black urban areas across the country. Last month, in Southern California, several hundred members from West Angeles Church of God in Christ, led by Bishop Charles E. Blake, attended the seminar, which included nearly 100 members from a nearby mosque who wanted to keep close tabs on what the Christians were saying about them.
An appealing message
The Nation of Islam, while one of the smaller of nearly a dozen Black Islamic groups, is the most visible, having had Elijah Muhammad and now the outspoken Farrakhan as leaders. The Nation is aggressively evangelizing inner-city neighborhoods with an unequivocal gospel of strict morality, respect for Black women, and Black empowerment. It has historically been ruthless in its denunciation of Christianity, which its leaders and followers have referred to as a "slave religion."
The Nation's appeal is evident. Its meetings have testimonials by former gang members, drug addicts, and prostitutes talking about how faith in the Nation's brand of Islam has saved them from their old ways. The Nation has had impressive results in rehabilitating drug addicts and then developing them into leaders who serve in their communities as competing role models to pimps and drug runners.
Other Black Islamic groups have had a similar impact. In Columbia, South Carolina, members of the American Muslim Movement, a group led by Waritch Muhammad that split from the Nation, has committed itself to taking over the urban Ridgewood section one block at a time, according to former Black Muslim Henry Hennagan, now a Christian evangelist. "They have come in here and established a daycare center, a bakery, and a supermarket," he says. "And then they marched down the street and told all the drug pushers they didn't belong in that neighborhood anymore. The drug pushers moved out."
Also, in a street culture where teen pregnancy is rampant, many young women find the ultraconservative dress codes and practices of Islam great protection from some aggressive males. Men and women are seated separately in public activities, one-on-one dating is prohibited, and women must wear long robes that cover them from head to toe.
"Urban people are looking for guide-posts in a 'do-your-own-thing' society," says William Pannell, professor at Fuller Theological Seminary. "Since they're not getting this from government, education, social agencies, or the many churches offering cheap grace, Islamic law becomes very compelling."
"Since many urban Blacks have been brought up in the church, they've heard 'be good,' " says Carl Ellis, a Project Joseph founding member. "But they haven't heard how. The Nation offers a 'how' by offering a regimented, tangible approach to righteousness. In a context where family structures have broken down, the modeling of authority in the strictly hierarchical Muslim groups is very attractive."
Racial ties
But the Nation's most visible appeal to Blacks is its message of Black pride and empowerment. While Farrakhan has steered away from teachings of the Nation's founder, Elijah Muhammad, that "the White man is the Devil," Farrakhan still believes Blacks are God's chosen people because of their persecuted past. Farrakhan calls for Black economic development by touting a three-year plan that would raise millions of dollars within the Black community, buy farm land, and develop industry. "Why are we going to look to the White man to build us up? We have to do it ourselves," he has said.
The messages are especially appealing in communities where many see that the church has been ineffective. In a recent survey of Black Christians who had converted to Islam, Project Joseph found the chief complaints about the church are that it is too female, male unfriendly, and irrelevant to daily life. "Islam, on the other hand, was seen as actively trying to fill the gap," says Wilson. "For example, it is challenging racism. The Nation is also getting security contracts for drug-infested neighborhoods and being effective."
"The imam [spiritual leader] of the mosque in our neighborhood told me that it wasn't Islam he was attracted to, but rather it was the hypocrisy of the church he couldn't stand," says Hennagan, whose church, Grace Christian Fellowship, moved into Ridgewood to counter the mosque's efforts. Both he and another recent convert from Islam to Christianity, Faheemah Sharrieff, tell how they had joined Islam for similar reasons. Sharrieff, who was a Muslim for 25 years and at one time went by the name Mary 11 X, says, "It was a Black identity thing, something that made us feel good."
Christian converts
Both Sharrieff and Hennagan left Islam because ultimately they felt spiritually empty. In talking about the discipleship she received through what was called the Muslim Girl's Training, Sharrieff says, "It had all these rules and regulation and discipline, but it lacked the power to really help me live the life the rules stipulated."
Ellis says the Muslims he knows have godly motivations for being Muslims, such as fearing God and wanting to live righteously, but "because the [Christian] church practices a truncated gospel, many of them would be in the kingdom if it were not Christianity's failure to speak up for justice." He says many Christian Blacks find encouragement in Black Islam's militancy and ability to speak forthrightly on race. "Malcolm X's words continue to have a great impact on all Blacks, not just Muslim Blacks. He helped give a new meaning to being Black. We were human." Given the common ground Ellis finds with many Black Muslims, many wonder why he remains a Christian. "I give them a one-word answer—Grace," he says. "Islam is a works-oriented religion that ultimately will keep me down."
Bridging gaps
At the same time that the Nation is gaining converts at the expense of Christian churches, Farrakhan is extending an olive branch to many African-American Christian leaders. In the past few years, he has had nearly 2,000 Christian leaders at his dinner table in his Chicago home, and he has crisscrossed the country to speak at Black churches. "I have preached in as many Christian churches as I have in mosques," Farrakhan has said. "I am as loved there as I am in my own mosque, because I am one of them." Some of the Black Christians who have responded to his overtures believe theological differences need not keep Blacks from different faiths from working together.
"When Black Muslims and Black Christians can rise above the divisive line, they become an important power source," says Hycel Taylor, pastor of the Second Baptist Church in Evanston, Illinois.
Others are adamant about the important differences between Christians and Muslims. One African-American Pentecostal pastor on Chicago's South Side, who did not want his name used, says, "Many Black Christian leaders are embracing Farrakhan for the sake of Black unity. But for me, it's more an issue of the truth of the gospel." Lawndale's Casey spoke to his congregation during a recent series on the Christian fundamentals and the seduction of Islam. "I tell you this stuff so you won't be deceived. You need to know what you believe before one of them challenges you and confuses you."
What many evangelical urban pastors are concerned about is Farrakhan's race-based theology that tends to pit Blacks against Whites. "The war is between God and the Devil, not between Blacks and Whites," says Sharrieff, who now evangelizes in Oklahoma jails where Black Muslim groups are actively ministering.
Pannell also wonders about the impact of male-dominated Islam on Black women, "given the problematic relations that already exist between Black men and women." On the other hand, he says, "many Black women have been very concerned about their disappearing Black men and seem willing to adjust to a hierarchical system if it means saving the Black male."
Despite the voices of opposition, Farrakhan is wooing many urban Blacks. Even for Blacks who choose not to convert, their view of Farrakhan as an extremist with little to offer is changing. "I was really surprised at how much I agreed with him. He's not what I expected," says Holly Davis, a devoted Christian, after a recent Farrakhan sermon at a Christian church. At another of Farrakhan's presentations, Davis gave a donation to the Nation. "As a Black woman, I can't tell you what it means to me to see all those young Black men dressed in suits, disciplined, committed to a cause, and totally respectful of me as a woman."
Inner-city churches that are being effective in stemming the Islamic tide are those that offer the very things drawing many Blacks to Islam: relevancy, effective action against racism, and an approach attractive to men. But many Christian leaders despair at how few churches are reaching out to Black Muslims. Ellis and others believe that the liberal church, conservative evangelicals, and the traditional Black church are all partly responsible for Islam's inroads. "Islam is not the problem; it's Christianity. We've brought this upon ourselves," says Ellis. "The Christian truth will triumph if we just apply it."
By Andrés Tapia.
Islam Has A Young, Black Face
Carl Ellis, a one-lime student of Malcolm X, is now a pastor in a Presbyterian Church in America church in Chattanooga. Ellis is author of Malcolm: the Man Behind the X and Beyond Liberation and is a founding member of Project Joseph, a ministry to Black Islamic converts. He recently spoke with CT.
What is Project Joseph doing to make the Christian church more friendly to Black men and Muslims?
We do Muslim-awareness seminars at colleges and churches, mostly Black churches. So many Christians don't understand that their salvation is based on grace, not good deeds. When it comes to righteousness-through-good-deeds, a Muslim can run rings around a Christian. That's why so many Christians are being sucked into Islam. It's simpler, less sloppy. It's disciplined, and these young men recognize they need discipline in their lives. And unless we Christians start to recognize and teach God's grace, we'll continue to hemorrhage young members.
Who are the young people who convert to Islam?
I'd say 90 percent of the Muslim guys I talk to were raised in the church. They left Christianity because [they felt] it was inadequate. Islam is addressing issues the evangelical church gave up on a long time ago. We've withdrawn from major portions of the Great Commission. We've created a vacuum that the Muslims are trying to fill.
What does Islam offer to Black men that the evangelical Christian church does not?
Islam gives Black men a positive image of God. The image of God the evangelical community projects is that of a white American tribal deity. The Muslim god is non-White, non-American.
Don't they have strong role models in Black Christian ministers?
They tell me the Black church is too female. There's no room for a young man with leadership ability. A man like that is seen as a threat to the pastor.
When I present the Christian view using cogent, rational arguments, they [young Muslims] say it's the first time they have ever heard Christianity presented that way.
By Rebekah Schreffler.
Have something to add about this? See something we missed? Share your feedback here.
Our digital archives are a work in progress. Let us know if corrections need to be made.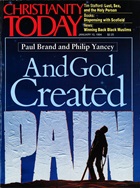 This article is from the January 10 1994 issue.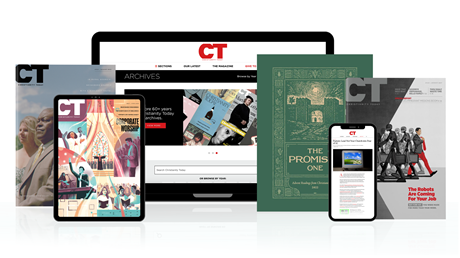 Annual & Monthly subscriptions available.
Print & Digital Issues of CT magazine
Complete access to every article on ChristianityToday.com
Unlimited access to 65+ years of CT's online archives
Member-only special issues
Subscribe
African Americans: Churches Wary of Inner-City Islamic Inroads
African Americans: Churches Wary of Inner-City Islamic Inroads