Chris Rice has often joked that white folks need to learn to clap on the second and fourth beat. In 1993 Rice, a white man, coauthored with his black partner Spencer Perkins More Than Equals (InterVarsity Press), a book about their years of learning to live reconciled as a black and a white. Since then, their time has been consumed with a growing ministry of racial reconciliation.
So it seemed like a dream come true for Rice when his church, Voice of Calvary Fellowship in Jackson, Mississippi, recently filled with white folks who, in fact, could clap in sync with their black partners—and vice versa.
"This is the sort of gathering that we hope will become multiplied all over the nation," Rice said. "None of these people claim to have it all figured out. But they can say that they are committed to relationships of reconciliation for the long haul."
CHRISTIAN TWOSOMES: More than 100 people gathered at Voice of Calvary and Reconcilers Fellowship last month in Jackson for an unprecedented conference, Yokefellows Against the Odds, sponsored by Reconcilers Fellowship, publishers of Reconcilers, formerly known as Urban Family. Only twosomes of different races "committed to relationship and mission across racial lines" could attend the two-day event.
The Sunday morning church service has long been considered the most segregated hour of the week in America. But the ebony and ivory constitution of the Yokefellows gathering broke the mold of the typical Christian meeting. Rarely is church seating perfectly staggered alternately with blacks and whites from pew to pew, and row to row—voluntarily.
Chris Martin, who leads Leadership Foundation in Knoxville, Tennessee, attended the conference with his black yokefellow, Jarvis Ross. The two already lead reconciliation workshops together.
"The conference was a very significant time not only for me but for the church in America," Martin said.
Robert Olson, who traveled from Wisconsin with his black friend Reggie Rabb, said, "We came here thinking that we were the only two dealing with these issues, but we found out we're not."
At the opening of one session, Mendenhall Ministries founder John Perkins, who was recently diagnosed with prostate cancer, said, "In terms of the days in which we are living, this might be one of the most important weekends we could spend together."
He prayed "that this little bunch of people here would really take reconciliation seriously." John Perkins asked those assembled to see themselves as a leadership core that could be used by the Lord to defeat racism in this country. He addressed the conference on "The Racial State of the Union" and "Biblical Friendship." Rice and Spencer Perkins spoke about "Yokefellows Against the Odds." Discussion panels focused on leading churches toward reconciliation; the compatibility of pursuing reconciliation and community development; and influencing leaders, cities, and organizations toward reconciliation.
UNITY IN SONG: But perhaps the most powerful times during the conference came in worship, as blacks and whites shared in one another's traditional songs, not grudgingly, but with joy. Young and old twosomes from all sorts of denominational backgrounds smiled and clapped as they sang and prayed together.
Spencer Perkins helped set the tone for the weekend as he stood to introduce "Amazing Grace."
"I think it is appropriate for this group to sing this particular song together," Spencer Perkins told the group. "I believe John Newton would be proud." Newton, the former captain of a slave ship, wrote the text after his conversion to Christianity. Perkins noted that the melody is based on the "slave scale"—the five black notes on the piano—the same scale that formed the basis of most Negro spirituals.
"It is not unlikely that John Newton heard this haunting melody many times coming from slaves chained in the bottom of his ship," Perkins said. "The one song that is sung by Christians from all races and cultures has words written by a redeemed slave captain and the music by unknown slaves. It is not unlike the way that God works."
Ultimately, those gathered at the Yoke fellows conference know that they have chosen the difficult and narrow path.
"One of the most important themes that I saw in our time was that the work of reconciliation between the races is painful," Martin noted. "Many of those that shared at the conference shared about their failures, their hurts, and bruises along the way in this work. I realized once again that reconciliation is much, much more than just being in the same room with someone of another race."
Five more conferences are planned this year, with themes of restoring at-risk communities; racial healing in the South; emerging leaders for the twenty-first century; and college, ethnicity, and reconciliation.
The conferences are being held at the John and Vera Mae Perkins Training Center for Reconciliation and Development, a new ministry of Reconcilers Fellowship.
Our digital archives are a work in progress. Let us know if corrections need to be made.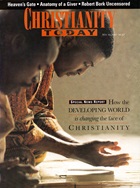 This article is from the May 19 1997 issue.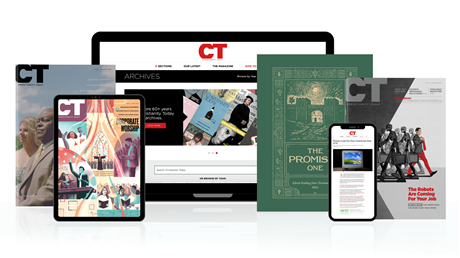 Subscribe to Christianity Today and get access to this article plus 60+ years of archives.
Home delivery of CT magazine
Complete access to articles on ChristianityToday.com
Over 120 years of magazine archives plus full access to all of CT's online archives
Subscribe Now
Reconciliation: More Than Partners
Reconciliation: More Than Partners