Gallup released a poll not long ago showing that a bare 5 percent of Americans harbor "a great deal of confidence" in Congress—down from 42 percent just 30 years ago. When so many Americans see congressmen as self-seeking junketeers in the pocket of special interests, it's refreshing to know one who breaks the mold.
Frank Wolf (R-Va.) is not much at glad-handing, and he shies away from the limelight. For his serene optimism, critics have labeled him na•ve. His travels are not the typical junkets to posh resorts or embassy parties but risky excursions to outposts ravaged by war and famine—especially to places where fellow Christians are persecuted for their faith.
His most recent journey took him to Tibet, where he posed as a tourist, eluded the tour guide by pretending to be ill, and then sneaked out to talk to Tibetans on the street for the real story of Chinese repression. Another expedition took him to Sudan, a nation waging a self-described religious war against its own citizens who are Christians or other non-Muslims through a campaign of torture, starvation, and murder. Sudanese soldiers are literally snatching children from their mothers' arms and selling them into slavery for the price of a few head of cattle. Girls are sold as concubines.
Wolf has journeyed to East Timor to report on massacres conducted by the Indonesian government. He has dodged bombs in Nagorno Karabakh. He has investigated conditions in El Salvador, Bosnia, and Ethiopia. Instead of enjoying the plush accommodations he could command as a government official, Wolf toughs it out with ordinary people for a first-hand sense of their plight.
Before the fall of the Iron Curtain, Wolf tramped throughout Eastern Europe championing for freedom. He was the first American official to bulldog his way into the notorious Perm Camp 35 in the Siberian gulag, where leading dissidents were imprisoned. Upon returning, he publicized the religious and political abuses they reported and arranged for me to join a second group visiting the camp. Due to Wolf's tenacity, the Soviets released many prisoners even before the USSR collapsed.
What makes this unusual politician so different? The secret is his Christian faith. His inspiration is William Wilberforce, the nineteenth-century British politician and passionate evangelical who spent his life crusading against the slave trade.
For his indefatigable efforts, Wolf has won grudging respect even from people on the opposite side of his conservative politics. Liberal columnist Mary McGrory calls him "a watchman on the rampart of world freedom." Former Democratic congressman Lionel Van Deerlin describes Wolf as one of "a special breed," who "seem attracted to public office to fulfill more than personal or political ends." Men like Wolf, he adds, "sustain a flicker of hope in the elective process."
Yet the reason we're writing this is not merely to spotlight a courageous Christian, nor to boost confidence in the political system. Rather, it's because Wolf and everything he stands for is about to be tested. And so are we.
Congress will soon be taking up the Freedom from Religious Persecution Act, introduced by Wolf with Sen. Arlen Specter (R-Pa.), which would impose sanctions on nations that persecute people for their religious faith—places like Sudan, Egypt, Iran, Saudi Arabia, Vietnam, and China. The act started out as a motherhood measure: Who could possibly be against protecting people from religious persecution? The bill quickly won widespread support, and congressional leaders promised to bring it to a vote.
But then a horde of lobbyists swarmed to Capitol Hill like bees from a hive, representing industries with big money at stake. Sanctions against Sudan? Why, that country is the world's leading supplier of gum arabic, a key ingredient in soft drinks and candy. How could Americans do without their Coca-Cola and Fanta? And China—that's a market of a billion people, who already do brisk business with Boeing.
Suddenly, members of Congress grew deaf to the horrors and human-rights violations perpetuated by these nations. Congressional leadership fell silent about scheduling a vote. The Clinton administration joined the opposition. The bill itself was watered down until what remains is largely symbolic.
Even so, the act remains a test of our values as a nation: Will we uphold the American commitment to defend inalienable rights, or will we sell out to a cash-register foreign policy? This is a defining moment for Frank Wolf, who stands in the gap on religious freedom, and for us all. What do we really believe as a nation? Are we willing to tolerate slavery? Will we continue giving aid to nations that burn churches, jail pastors, torture religious believers? Will we listen to big business and close our ears to the cries of those who are beaten and bleeding for their religious faith?
Or is there a point at which we draw the line?
If the Freedom from Religious Persecution Act is not passed, we will know that America has lost its capacity for even elementary moral outrage, that we have grown totally self-obsessed, that we are willing to sell our soul to feed our addiction to soft drinks and candy.
May it not be so.
Have something to add about this? See something we missed? Share your feedback here.
Charles Colson
Charles Colson was the founder of Prison Fellowship Ministries, an outreach to convicts, victims of crime, and justice officers. Colson, who converted to Christianity before he was indicted on Watergate-related charges, became one of evangelicalism's most influential voices. His books included Born Again and How Now Shall We Live? A Christianity Today columnist since 1985, Colson died in 2012.
Previous Charles Colson Columns:
Our digital archives are a work in progress. Let us know if corrections need to be made.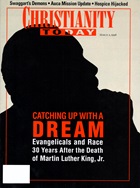 This article is from the March 2 1998 issue.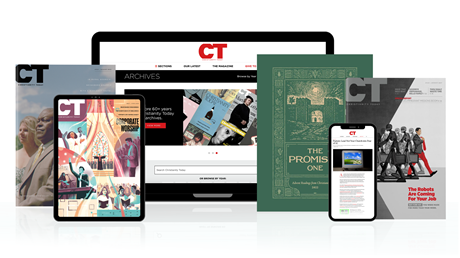 Subscribe to Christianity Today and get access to this article plus 65+ years of archives.
Home delivery of CT magazine
Complete access to articles on ChristianityToday.com
Over 120 years of magazine archives plus full access to all of CT's online archives
Subscribe Now
Do We Love Coke More Than Justice?
Do We Love Coke More Than Justice?