When the 35 residents of Antelope, Oregon, heard two years ago that some kind of religious group planned to take over a ranch 12 miles from town, alarm bells sounded. Some drew comfort from learning that their new neighbors would be the evangelical group Young Life, which simply wanted to turn 700,000 square feet of abandoned buildings and 64,000 acres of land into camp facilities for teens. But few would blame those who lived through the town's occupation by followers of Indian guru Bhagwan Shree Rajneesh for casting a wary eye at outsiders.
BHAGWAN'S OLD DIGS: Young Life's new Washington Family Ranch, which opened one of two camps planned for the site this past summer, bears stark contrast to its previous tenants, who took over the Eastern Oregon high desert town from 1981 to 1985. The 3,000 Rajneeshees who poured in during that time squelched local resistance by buying up enough of the town to control the city council. Renamed "Rajneeshpuram," the town drew international media attention that focused on the Bhagwan's more than 90 Rolls-Royce cars and unconventional religious teachings that "free sex is fun, materialism is good, and Jesus was a madman." The Justice Department kicked out the Bhagwan and his followers in the fall of 1985 and Rajneeshpuram became Antelope again. The Bhagwan died in India in 1990.
Nearly 15 years later, however, the wounds are still tender. "I have yet to hear anybody speak one kind word about them," says Jim Walker, a former rancher and sheriff's deputy who has lived in the area since 1970. "As far as people in Antelope and the ranchers around there, if you're an East Indian, if you have a turban on your head, or anything weird, or speak different, they want to know what you're doing."
Most wanted the ranch, still known by the old-timers as "the Big Muddy," to return to tumbleweeds. That could have become the ranch's fate when Montana businessman Dennis Washington purchased it in 1991. But through a series of events that Young Life leaders believe could only be God-inspired, Washington donated the land, which is now valued at $20 million.
One of Young Life's other prize properties is the Malibu Club, which was built as a resort for Hollywood's elite in the 1940s at the mouth of the Princess Louisa Inlet in British Columbia. Owner Tom Hamilton, who made a fortune selling airplane propellers to the Nazis in the mid-1930s, sold Malibu to Young Life below market value after a visit to a youth camp won him over to the work of youth outreach.
Many non-Christians are impressed by Young Life's ministry, says spokesman Greg Hunter. "It happens even today when people see Young Life reaching into the foreign culture of young people, loving them and making an impact in their lives," Hunter says. "They say, I can't believe anybody is doing that these days."
Colorado Springs-based Young Life, with more than 50 years of camping experience, draws over 30,000 teenagers each summer to its 19 national camps. More than 80,000 attend weekend or holiday retreats during the rest of the year. The new Wildhorse Canyon Camp near Antelope averaged 165 campers a week for 10 weeks last summer.
COMMUNITY HEALING: Researching Young Life's past helped convince Walker that the camp would be good for the Antelope community. "I was concerned about what was coming back in, because of the trouble we had had with the Rajneesh," Walker says.
Young Life engaged in a delicate legal and civic process before taking title to the land at the end of 1997, says property manager Jay McAlonen. "Quite honestly, to this day I'm surprised we got the property."
Winning the hearts of the locals was the first priority. "Our strategy was that if we were to have the property it would be with the approval of the residents," McAlonen says. "We had a sincere desire to not just put in a Young Life camp, but to do what we could to heal this community and help it in any way we can."
Part of that healing, Young Life believed, was cleansing the land and its buildings, through prayer, of any lingering spiritual residue. "We believe that there was a real presence of the enemy on the property," says McAlonen. That was especially true in the Bhagwan's former residence. "I'm not a person that normally has this type of discernment, but you would go into this house and it just plain gave you the creeps."
After a few initial visits in 1996, one Young Life leader remarked that if the ministry ever got the land it should tear down the Bhagwan residence. Three weeks later, says McAlonen, a fire went over the whole property and it was the only house that was destroyed.
MIRACLE PROJECT: The task of developing the property has been helped with one miracle after another, McAlonen says. His partner, project manager Rex Baird, says that working on the camp has been like Murphy's Law in reverse: "Anything that can go right will."
When a leak developed in the ranch's enormous water system, workers found themselves unable to sort out its complexities. A day later they managed to locate the San Francisco office of Jack Lampl—the engineer who built it and a former Rajneeshee himself. Lampl happened to be in Portland for a conference and had set aside a couple of extra days afterward to relax. He agreed to drop by, quoting his rates. After Lampl's two long days of work, Young Life asked how much it owed. "I feel good about what you're doing," Lampl said. "I don't want to charge you."
Young Life had originally planned on a costly system that would pump a required 50 gallons a minute into a two-and-a-half-acre swimming pond. Not long after the hole was dug, workers on a neighboring project uncovered a spring that pumps 50 gallons a minute.
The day after a company donated 30,000 gallons of paint, a contractor called Young Life to offer the services of his eight-member crew. "I can provide everything but the paint," he said.
Have something to add about this? See something we missed? Share your feedback here.
Our digital archives are a work in progress. Let us know if corrections need to be made.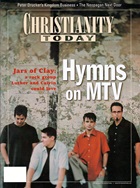 This article is from the November 15 1999 issue.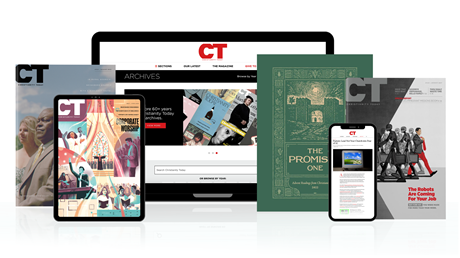 Annual & Monthly subscriptions available.
Print & Digital Issues of CT magazine
Complete access to every article on ChristianityToday.com
Unlimited access to 65+ years of CT's online archives
Member-only special issues
Subscribe
Oregon: From Cult Site to Teen Camp
Oregon: From Cult Site to Teen Camp