Regardless of what anyone may personally think or believe about him, Jesus of Nazareth has been the dominant figure in the history of Western culture for almost twenty centuries. … It is from his birth that most of the human race dates its calendars; it is by his name that millions curse and in his name that millions pray.
—Jaroslav Pelikan, professor emeritus of history, Yale University
Curators of the visual arts are preparing for the year 2000 with more than supplies of canned goods and water. For them, the culmination of two millennia represents a tidy, even sum of years in which to celebrate the development of Western civilization. This celebration is bittersweet since today's culture seems as antagonistic toward Christianity as the first-century Roman regime, which made martyrs of Jesus Christ and his followers.
This hostility no longer features gory competitions in sandy arenas, with gladiators and ravening lions. Rather, it involves the more sophisticated, seemingly polite medium of printed words and the dismissal of art with Christian meaning as a topic for serious academic consideration. Some would say that "Christian art" as a category ceased to exist in the art world shortly after the seventeenth century. It is often rigorously barred today in the most prestigious graduate programs.
It is no surprise, then, that support for a large-scale, international exhibition celebrating 20 centuries of images of Christ must come out of an unexpected corner, rather than from such prestigious venues as the Metropolitan Museum of Art or the Louvre. This is just what David J. Goa, curator of the Provincial Museum of Alberta, has planned for the year 2000, with the aid of governmental grants from Canada.
Structuring his exhibit on themes from Jaroslav Pelikan's Jesus Through the Centuries (1985), Goa's preparations for "Anno Domini: Jesus Through the Centuries" have taken him to Istanbul, Nicaea, most of Europe and Scandinavia, Mexico, North America, and Australia, in search of a broad representation of images of Jesus that capture his humanity without erasing his divinity. Since no one knows what Jesus actually looked like, no one image of Jesus can be more accurate than others. Some capture a sense of his presence and gravity—or, in some cases, levity—better than others.
"One challenge is to help my colleagues understand that the exhibition is about meaning and that it is legitimate," Goa says. He says that a deepening secularization has "colonized" the study of religious art, severing questions of meaning and context from appearance—thereby declawing and defanging the art. "When you look at what museums have done with religious materials, you often see a deliberate and very disciplined reductionism, which ignores the fact that this material has meaning both for people's lives and our culture, as well as enormous implications for the way our entire culture has been shaped and developed. As public institutions concerned with the development of social life, it is high time we had the courage and the skill to help the rest of the public understand the play of meaning that operates here."
Chuckling, he mentions heated arguments with other art professionals who felt that Jesus, perhaps, should not be included in the exhibit, even though it is subtitled "Jesus Through the Centuries: His Place in the History of Culture."
Still, "The name of Jesus is 'hot' … even in our curious age," Goa says. "It's surprising how many images people have in their mind—people immediately think the project has to be, by necessity, an evangelical pitch. Another response is that there is so much vested interest in controlling the discourse about Jesus in various church communities that to attempt such an exhibit is to walk into a minefield."
Goa left Alberta for Chicago as a student in the 1960s to study with theologian Paul Tillich and symbology scholar Mircea Eliade. But he is grateful for the healthy Christian pluralism of his hometown, Edmonton: its multicultural population gave him a global perspective on faith. As curator of folklife for the Alberta museum, Goa has studied Hindu temples, Slavic Orthodox monks, Catholic retreat houses, native Canadian rituals, and the aboriginal art of the area's First People. Along the way, Goa gathered anecdotes that he includes in an Internet catalogue.
In anticipation of the "Anno Domini" show, a virtual exhibition goes online in late November, with the help of the Canadian Heritage Information Network. There are 200 images of Jesus in cyberspace that prefigure the actual exhibit, touching upon 18 themes and accompanied by evocative texts, snatches of conversation, and short narratives. More than historical glosses, the textual presentation gives people a glimpse of the play of meaning that runs consistently through this diverse collection of visual works.
For example, when an Orthodox friend spoke with Cambridge astrophysicist Stephen Hawking, author of A Brief History of Time, he asked about Hawking's view on the immense amount of matter in the universe that is invisible yet present. Straining his head up to take in the inquirer's garb, Hawking intoned: "You are an Orthodox monk. Obviously, you understand the great mystery."
Goa, raised in a Norwegian pietist home where discussions with guests often extended into the wee hours, embraces what he calls a "cosmic sacrality." He is attracted to Orthodoxy by this sense of the "mysterium at the very center of God . …We can say nothing of the divine, outside of what we see and know in Jesus," Goa says. "My own experience with the best of the Orthodox minds is that they have a real 'feel,' not just knowledge, and this gives them an elasticity around issues of the human experience so that religion is not merely reduced to matters of behavior."
Although it is too soon to release the exact locations of the touring exhibit, "Anno Domini" will appear in at least seven major cities. Goa is encouraged that museums in Istanbul, Europe, and the United States have expressed interest in the exhibit. The exhibition at the Provincial Musem of Alberta will open October 7, 2000.
While major museums are serving up millennial themes and visual surveys of the past 2,000 years, few concentrate on images of Christ. "Anno Domini" may be unique in its intention to show, as Goa says, "the way Jesus' teaching, and how he has been understood, is at play in our self-understanding now and the way we're engaging the world."
For more information on "Anno Domini," contact David J. Goa, Curator, Provincial Museum of Alberta, 12845-102 Avenue, Edmonton, Alberta, Canada T5N 0M6; phone: 780-454-6629; E-mail: davidgoa@telusplanet.net; "Anno Domini" virtual exhibit Web site: www.chin.gc.ca/annodomini.
Have something to add about this? See something we missed? Share your feedback here.
Our digital archives are a work in progress. Let us know if corrections need to be made.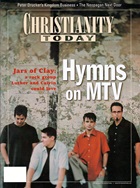 This article is from the November 15 1999 issue.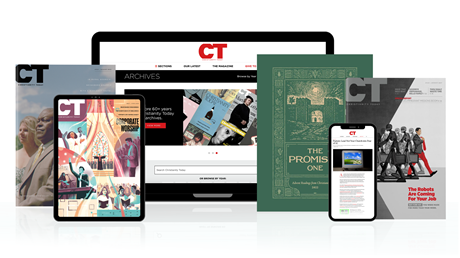 Annual & Monthly subscriptions available.
Print & Digital Issues of CT magazine
Complete access to every article on ChristianityToday.com
Unlimited access to 65+ years of CT's online archives
Member-only special issues
Subscribe
Who Do Artists Say That I Am?
Who Do Artists Say That I Am?