Merchandisers not only are banking on teenagers believing in God, but also on their desire to buy the T-shirt, do the Bible study, and wear the bracelet.

After the tragic shootings at Columbine High School in Colorado and Wedgwood Baptist Church in Texas, martyrdom is becoming a common theme for youth pastors and a business opportunity for retailers.
"We quickly realized there was something in this event that young people were drawn to," says Jason Janz, a youth pastor at South Sheridan Baptist Church in Denver.
To inspire kids with Cassie Bernall's proclamation of faith, Janz worked out an endorsement agreement with Bernall's parents for a line of "Yes, I Believe" merchandise that includes bracelets, hats, T-shirts, and a testimonial video. A Web site (www.yesibelieve.com) allows visitors to register for Bible study, purchase materials, and chat with other teenagers about Bernall's example.
Janz also got the permission of Bernall's parents to write a play and a Bible study based on her life. And She Said Yes: The Unlikely Martyrdom of Cassie Bernall, written by her mother Misty, has stayed on bestseller lists since its October debut.
A percentage of the proceeds from all "Yes, I Believe" merchandise goes to the Cassie Bernall Foundation, which will fund ministry in North America and other countries. One of the first projects supported by the foundation will be the construction of an orphanage and up to 20 homes in Honduras.
Family Christian Bookstores also believes Bernall's story will help move merchandise. In its catalogs and stores the company promotes a similar line of necklaces, key chains, mugs, books, and even a CD, packaged with the well-known phrase, "Yes, I Believe in God," boldly lettered in red, white, and blue.
The Center for Reclaiming America has developed a program, also titled "Yes, I Believe in God," that encourages students to share their faith in public schools. The program kit includes a T-shirt with a list of student freedoms (including the freedom to bring your Bible to school, to speak openly about your faith, and to wear religious symbols and jewelry), a New Testament, book covers bearing the Ten Commandments, and a "Yes, I Believe in God" bracelet.
Christian artists are also holding high examples of martyrdom. dc Talk, a Christian music group, recently repackaged Foxe's Book of Martyrs for a new generation, calling suffering saints "the ultimate Jesus Freaks."
Singer Steven Curtis Chapman helped create a video program after the fatal shootings that took place at his alma mater—Heath High School in Paducah, Kentucky—in 1998. That program helps teenagers share their faith and recognize violent warning signs in their peers. It is crucial to remind youth that Christians do not live or grieve like people without hope, Chapman says.
But it is also important to guard against the commercialization of faith, says William D. Romanowski, professor of communication arts and sciences at Calvin College. "In some ways, wearing religious paraphernalia is hardly different from wearing brand-name clothing," says Romanowski, author of Pop Culture Wars: Religion and the Role of Entertainment in American Life. "Both tend to foster a consumer-oriented identity in which purchasing is like an act of faith. Wearing a clothing item that advertises a religious theme can easily be confused with, or even substituted for, genuine belief."
Jody Veenker is Editorial Resident for Christianity Today.
Related Elsewhere
You can buy official "Yes I Believe" merchandise at yesibelieve.com, unofficial "Yes I Believe in God" and "Yes I Do Believe in God" merchandise from Family Christian Stores (soon to be appropriately renamed ibelieve.com)
See our earlier coverage of the Littleton shooting, with articles by Wendy Murray Zoba:
Cassie Said Yes, They Say No | The mainstream press unquestioningly accepted Salon.com's flimsy "debunking" of the Columbine confession.
Do You Believe in God? | Columbine and the stirring of America's soul.
Tough Love Saved Cassie | How the Bernalls helped Cassie break with old friends and build a new life.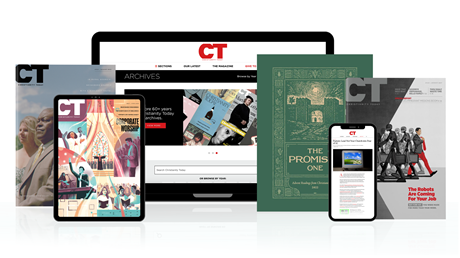 Subscribe to Christianity Today and get access to this article plus 65+ years of archives.
Home delivery of CT magazine
Complete access to articles on ChristianityToday.com
Over 120 years of magazine archives plus full access to all of CT's online archives
Subscribe Now
Retailers Marketing Martyrdom to Teens
Retailers Marketing Martyrdom to Teens