Egypt's state security prosecutors filed attempted murder charges against a Coptic village priest, accusing him of provoking the violence which killed 21 Christians in El-Kosheh village over New Year's weekend.
Father Gabriel Abdul Masih, 35, was booked in a Cairo court February 7 on charges of attempted murder, conspiracy to commit murder, leading a mob attack, looting and damaging property, and possession of unlicensed weapons and ammunition. After ten hours of interrogations culminating in formal criminal charges, the priest was released on bail and allowed to return to his parish at the Angel Michael Church in El-Kosheh.
Church sources in Egypt confirmed that Prosecutor General Hisham Saraya of state security had requested through the cleric's local bishop, Bishop Wissa of Balyana, that the priest present himself to security authorities for questioning. Accordingly, Gabriel went to security headquarters in Cairo on Sunday evening, February 6. Saraya had announced to the Egyptian press on January 15 that a warrant had been issued for the priest's arrest. According to an article the next day in the London-based Al Hayat newspaper, Saraya's order was based on testimony taken from Muslims of Awlad Toq, a village adjacent to El-Kosheh.
But for the next three weeks, Gabriel was never notified by the authorities, nor was any attempt made to arrest him at his home in El-Kosheh.
Meanwhile, the Cairo media jumped on the allegations, declaring that the priest had been accused by Muslim witnesses of firing from the church tower, as well as leading a mob of Coptic youths, machine gun in hand. The multiple articles said Muslim villagers claimed that the rioting Christians were chanting, "Long live the cross. There will be no Islam after today."
In an interview published January 19 by Al-Ahali newspaper, Gabriel declared that he had only heard rumors about a warrant for his arrest from the newspapers. "It never happened that I fired a gun," he told Al-Ahli. "It is a disgrace to say that this was done from the high tower of the church, which is supposed to be a place of worship and prayer to God. … I am a religious man, not a terrorist."
As proof, the priest noted he was not even in El-Kosheh that Sunday morning, when witnesses accused him of leading rioters. In fact, he was meeting with the two heads of security for Sohag governate, requesting their intervention in the mob violence, looting and destruction occurring in the village.
"This is an attempt to give a bad name to the clergy of the Coptic church in Egypt," one church source said. "The government is trying to label us as militants and fanatics, just like the Muslim extremists."
Cairo prosecutors kept Gabriel under interrogation for 10 hours, from 9 p.m. Sunday night until 7 a.m. the following morning. His lawyers, Mamduh Ramzy and Samy Abdel-Sadook, were present throughout the questioning. He was released after posting bail, set at 1,000 LE ($290).
Significantly, Gabriel's arrest, charges and even his unusually high bail sum were all announced in a small article hidden in the back pages of Monday morning's semi-official Al-Ahram newspaper. "Obviously, the paper went to press the previous night, before Gabriel was released," one Coptic source remarked, "so everything was prearranged before he had even been questioned by the prosecutors—it was a theatrical performance!"Married with three children, Gabriel is one of the 13 Coptic Orthodox priests ministering in El-Kosheh's five churches. His paternal aunt, Baqona Gabriel Abdul Masih, was one of the victims murdered in the riots, acknowledged as the worst sectarian violence in Egypt in two decades.
According to official government figures, 59 suspects have been ordered arrested for their alleged role in the rampage. On January 15, state security officials said 19 of those in custody were Muslims, and two were Christians. Local church sources told Compass that 21 Copts were known to be under arrest, 15 detained in El-Kosheh and another six arrested in Cairo.
Cairo's more moderate press has joined official Coptic Orthodox Church circles in blaming the local security police for not preventing the carnage and vandalism, believed to be much more one-sided than reported by the semi-official press.
"To this day," a senior clergyman stated February 9, "there has been no investigation conducted nor any charges filed against any person from the police forces, either a junior or senior officer."
El-Kosheh Christians have named two police officers whom they allege shot and wounded three Copts in the first round of violence on December 31. The conflict began following a dispute along El-Kosheh's main street between a Christian shopkeeper and his Muslim customer. Egyptian President Hosni Mubarak denied these allegations in a personal letter faxed to U.S. Congressman Joseph Pitts on January 6, stating it was "totally inaccurate" that "the first gunshots fired were by two security officers." A third policeman was accused of killing one of the victims by the dead man's wife and daughter, who reportedly witnessed the shooting.
On January 17, Mubarak promised that "Egyptians will swiftly be told the truth" about the violence that erupted between December 31 and January 4 at El-Kosheh. On the heels of the president's pledge that investigators would demonstrate "complete transparency and neutrality," the justice minister said the prosecutors' findings would be announced "within a week."
Ten days later, however, Mubarak publicly blamed "subversive foreign elements" for instigating the violence in an attempt to destabilize Egypt. Results of the government investigation have yet to be released.
As the official publication of the Coptic Orthodox Church in Egypt, Al-Kiraza magazine warned in its January 21 issue that "the (El-Kosheh) problem will not be resolved by covering up, or by painting the victims as criminals."
"In all honesty," the article continued, "attempting to cover up the previous events … has led to the escalation of the problem in a horrific manner."
A predominantly Coptic Christian village 250 miles south of Cairo, El-Kosheh had been the focus of international inquiries in the fall of 1998, when local police were accused of brutality against 1,200 Coptic villagers arrested in a murder investigation. An official government inquiry exonerated the policemen involved.
Copyright © 2000 Compass Direct. Used with permission.
Related Elsewhere
See also other past articles about Egypt's Coptic church:
Egypt's Christians seek answers after deadly riots | At least 21 Christians killed in clash with Muslims (Jan. 13, 2000)
Church of the Martyrs | Copts thrive in the face of bloody carnage, legal restraint, and discrimination (Aug. 11, 1997)
Did Carey Really Deny that Copts Are Persecuted? | Was the Archbishop of Canterbury misquoted? What did he really mean? (Dec. 20, 1999)
New Coptic Church Forcibly Closed (Oct. 5, 1998)
Extremists Kill Coptic Christians (Apr. 28, 1997)
The U.S. Department of State and Freedom House have both issued reports criticizing the persecution of Christians in Egypt.
For more news articles and resources about Egypt and the recent violence between Christians and Muslims, see Yahoo!'s Full Coverage site on Egypt.
For more information about the Coptic church, see Coptic.net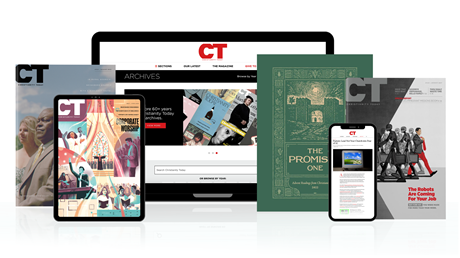 Subscribe to Christianity Today and get access to this article plus 65+ years of archives.
Home delivery of CT magazine
Complete access to articles on ChristianityToday.com
Over 120 years of magazine archives plus full access to all of CT's online archives
Subscribe Now
Egyptian Priest Accused of Murder
Egyptian Priest Accused of Murder