It's a lonely day in the neighborhood
Mr. Rogers is taking off his shoes and hanging up his sweater. Yes, he does that every day, but now he's doing it for good. The last five episodes of Mr. Rogers' Neighborhood will be shot next month and air in August 2001. "It was a fairly simple, straightforward decision," the Presbyterian minister tells the Pittsburgh Post-Gazette. "Of course, I prayed about it." The paper reports that the last installment "will be like any other episode" and won't offer any special closure to the show. In fact, the program will continue to air on PBS stations around the country. Nor is Rogers really retiring—he's just getting out of television and more into books and the Internet. "When I started, television was the new medium," he says. "Well, there are some new media now and they're taking more and more of my time." Be sure to read Wendy Murray Zoba's Christianity Todaycover story on Mr. Rogers, if you missed it.
IRS will take Indianapolis church today—but not without protest
"They can't shut the church," Greg Dixon, pastor of Indianapolis Baptist Temple, tells the Associated Press. "They can't stop the church." Maybe not, but they—in this case the IRS—can seize the church for its refusal to pay $6 million in taxes. The Supreme Court just denied the church's request to stay its eviction, and today the U.S. Marshals Service is authorized to use "force as necessary" to clear the congregants out. Dixon says his people will protest in peaceful prayer, but doesn't expect the Marshals to be as nice. "I expect the worst, whatever that means," he said to The Indianapolis Star. "I have no faith in our federal government, no trust. They're capable of anything." But despite many militias taking up the church's cause, Dixon has vowed there will be no violence on behalf of the Baptist Temple. "This is not a standoff," he says. "This is not some Montana showdown." The Star, by the way, reports there's a good chance the Marshals Service won't show up today.
The Clement Moore Seminar?
Everyone knows that "Account of a Visit from St. Nicholas" (You know, "'Twas the Night Before Christmas ... ") was written by biblical scholar Clement C. Moore. Now Don Foster—the Vassar College English professor famous for identifying Joe Klein as author of Primary Colors, Shakespeare as the poet behind the anonymous "Funeral Elegy," and helping prove that prove that Ted Kaczynski was the Unabomber—says it was actually written by Henry Livingston Jr., a gentleman-poet. Livingston's poems were fun, Foster argues in his latest book, Author Unknown. Moore's poems tended to be stern, and he lectured against "immodest verse" with "no other recommendations than the glow of its expressions and the tinkling of its syllables, or the wanton allurement of the ideas that it conveys." Furthermore, Moore would have never put a pipe in Santa's mouth; he thought tobacco was evil. "The real issue was always, would a man of God, a Bible professor, tell a lie?" Foster tells The New York Times. "No one was willing to say, yeah, he would. But he did."
Related Elsewhere
See our past Weblog updates:
November 13
November 10 | 9 | 8 | 7 | 6
November | 3 | 2 | 1 October 31 | 30
October 27 | 26 | 25 | 24 | 23
October 20 | 19 | 18 | 17 | 16
October 13 | 12 | 11 | 10 | 9
October 6 | 5 | 4 | 3 | 2
September 29 | 28 | 27 | 26 | 25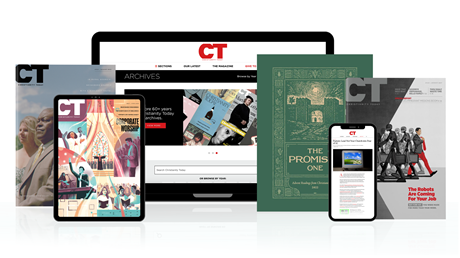 Subscribe to Christianity Today and get access to this article plus 65+ years of archives.
Home delivery of CT magazine
Complete access to articles on ChristianityToday.com
Over 120 years of magazine archives plus full access to all of CT's online archives
Subscribe Now
Mr. Rogers' Trolley Pulling Out of the Station
Mr. Rogers' Trolley Pulling Out of the Station