Ticket sales reached a new high over the extended Thanksgiving weekend—nearly a quarter billion dollars—but Christian critics were more impressed with art-house films You Can Count on Me and Dancer in the Dark, each playing on fewer than 100 theaters, than with the giant hits.
What's HotHow the Grinch Stole Christmas earned another $73.8 million over the Thanksgiving holiday, putting it on track to become the biggest money-maker of the year, but it also earned more sour reviews from Christian critics. Bob MacLean, guest reviewer for Christian Spotlight, complained that the movie Grinch, unlike the book's nasty fellow, is hilariously nasty. "It spends most of the movie insinuating that gross and rude behavior is fine as long as it's funny," he says. "This is the worst kind of lie to foist on children." Culture@Home's Sarah Barnett agrees that it's an unfaithful adaptation. "While the book is a subtle tale that gently raises the issue of materialism, The Grinch is a sledgehammer of a film. Brash and loud, it's worlds away from Dr Seuss's original in both tone and sentiment." World magazine elaborates: "Hollywood spent decades trying to get movie rights to The Grinch—and Dr. Seuss went to his grave refusing. Looking at this revision, it's easy to see why. ... It's too dark and unpleasant to raise any Yuletide cheer." Childcare Action Report can't imagine that families will gather and watch this one year after year. "There was a great deal of 'adult-level' humor, such as the Grinch ... holding a twig of mistletoe on his posterior, aiming it at the Whoville crowd and saying kiss it. I wonder now how many families will see that in their homes this Christmas?" For earlier reaction from Christian critics, including some positive ...
1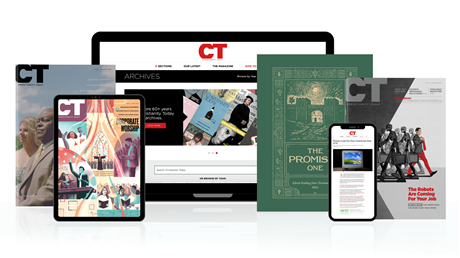 Subscribe to Christianity Today and get access to this article plus 60+ years of archives.
Home delivery of CT magazine
Complete access to articles on ChristianityToday.com
Over 120 years of magazine archives plus full access to all of CT's online archives
Subscribe Now
They Do Not Like Green Grinch's Ham...
They Do Not Like Green Grinch's Ham...