The northern Nigerian state of Gombe has set up an inter-religious council following clashes last week between Christians and Muslims that left at least ten people dead and caused millions of dollars of damage to property.The state governor, Abubakar Habu Hashidu, set up the committee on September 8 after consulting Muslim and Christian leaders in the state. He said that the council would be formally inaugurated on September 16.The clashes between Christians and Muslims, which broke out on September 7 in the town of Kaltunga, and spread to the towns of Billiri and Bambam within two days, follow the decision in July by Gombe's state government to introduce shari'a, the Islamic legal code. Christian leaders in Gombe state had previously warned the state government that they would refuse to accept the Islamic legal system. More than 75 percent of the state's population of 2.7 million are Christian.Christians maintain that the introduction of shari'a will make it impossible for them to practice their religion. They claim the law would:
Prevent the teaching of Christianity in public schools.
Prevent Christians from building new churches and enable Muslims to force existing churches in towns in Gombe to be relocated.
Discriminate against Christians in public service, as shari'a forbids non-Muslims from having authority over Muslims.
Mean that single mothers are considered as prostitutes.
Prevent women from travelling in the same vehicles as their husbands, even to attend church.
Introduce draconian penalties, such as the cutting off of a hand for those guilty of theft, and death by stoning for those who commit adultery. Christians believe that such penalties are not in keeping with the biblical requirements of compassion and forgiveness.
The clashes in Kaltunga, in a predominantly Christian region oft he state, took place as a "shari'a implementation committee," which is advising the government on the implementation of the Islamic system, was visiting the town.In recent months plans by several states in northern Nigeria to introduce shari'a law have led to religious clashes, reportedly killing more than 1,000 people. According to the SBS World Guide, about 50 percent of Nigeria's 110 million residents are Muslim, and 40 percent are Christian. About 10 percent of Nigerians practice indigenous faiths. According to the governor of Gombe, the new inter-religious council will be responsible for all religious matters, holding regular meetings and conducting awareness campaigns to promote religious harmony.Abraham Akanmu, chairman of the Gombe branch of the Christian Association of Nigeria (CAN), an umbrella organization uniting all mainstream churches in Nigeria, said many lives had been lost in the clashes in Kaltungo, as well as in Billiri and Bambam. He called on all Christians in the state to remain calm, saying that CAN was already involved in discussions with the state government about the problem. (CAN's member churches include the Catholic, Anglican, Lutheran, Methodist, Baptist, Pentecostal, Evangelical and African independent denominations.)CAN has also set aside Wednesdays as a special day of fasting and prayers over the plans by the government to "Islamize" the state of Gombe. Akanmu, who is a member of the Evangelical Church of West Africa, said that he hoped that the government would listen to the voice of reason and adopt measures to find a way out of the problems.The federal government, whose principal officers are divided along religious lines, seems unable to find a solution to the violence over shari'a in northern Nigeria.Nigerian Pentecostal and Charismatic churches are challenging in court the adoption and implementation of the Islamic legal system by some state governments, the president of the Pentecostal Fellowship of Nigeria (PFN), Dr Mike Okonkwo, said at a September 13 press conference.Given the federal government's apparent apathy about attacks against churches and the deaths of Christians, the PFN had no other option than to mount challenges in the courts, Dr Okonkwo said.Dr Okonkwo, who is also presiding bishop of the Redeemed Evangelical Mission, said the churches had resolved to challenge the adoption of shari'a after a careful study of the Islamic legal code revealed that it was a "silent killer" of the Christian faith.In northern Nigeria, he said, Christians had been reduced to second-class citizens and were being deprived of their socio-economic and political rights. Because Christianity and Islam were the two major religions in Nigeria, there was a need for adherents of both faiths to freely co-exist.Copyright © 2000 ENI
Related Elsewhere
To read direct news from Nigeria, visit Africa Newswire. For more news about shari'a and Nigeria, see the BBC, AllAfrica, and Yahoo's full coverage. About fifteen people were killed in Gombe last week when Christian youths protested shari'a.Previous Christianity Today stories about Nigeria include:Churches Challenge Islamic Law | Christians plan to take shari'a to court. (Aug. 15, 2000) Moving Toward War? | Deadly riots lead to suspension of Islamic law. (April 24, 2000) Is Nigeria Moving Toward War? | Deadly riots lead to suspension of Islamic law. (March 31, 2000) Islamic Law Raises Tensions | (January 24, 2000) Nigeria's Churches Welcome Decision to Return Former Mission Schools | Christian Association of Nigeria hopes schools will become 'centers of excellence' (Dec. 21, 1999) Violence Mars Bonnke's Revival | Sixteen Nigerians die during opening rally. (Dec. 18, 1999) Nigeria's Churches Considering Legal Challenge to Islamic Laws | Third state moving toward implementing Koranic laws. (Dec. 17, 1999) Nigeria On the Brink of Religious War | Northern states adopt Islamic law, increasing Christian-Muslim tensions. (Dec. 16, 1999) Can Christianity and Islam Coexist and Prosper? | Is peace with Islam possible? (Oct. 25, 1999) Nigeria's Christian President Calls for 'Moral Rearmament' | (April 26, 1999)
Have something to add about this? See something we missed? Share your feedback here.
Our digital archives are a work in progress. Let us know if corrections need to be made.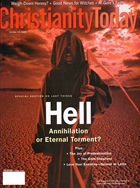 This article is from the October 23 2000 issue.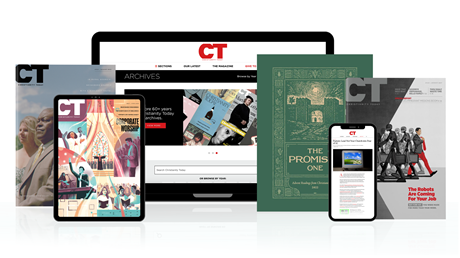 Annual & Monthly subscriptions available.
Print & Digital Issues of CT magazine
Complete access to every article on ChristianityToday.com
Unlimited access to 65+ years of CT's online archives
Member-only special issues
Subscribe
Nigeria: Will Shari'a Law Curb Christianity?
Nigeria: Will Shari'a Law Curb Christianity?