ChicagoTribune does a sloppy job with JPUSA
The article on Sunday was absolutely huge: a massive part of the Chicago Tribune's front page and two full inside pages. On Monday, it continued just as long. One would think that if the Tribune was going to publish such a massive story—particularly one with a strong exposé approach—that it would doublecheck the reporting. Instead, the special report on Jesus People USA (JPUSA) is an awful strange read for folks familiar with the story. "Jesus People USA, a controversial Chicago-based sect … stands as one of the last surviving religious communes of an American generation," reports Kirsten Scharnberg. "Despite an onslaught of criticism that the group is overly authoritarian, secretive about its finances and psychologically abusive, Jesus People USA continues to attract largely the same clientele it has for nearly 30 years: troubled, disillusioned, needy youth."
The word that forms the outline for this 9,000-word series but that's never really used is cult. That Scharnberg thinks JPUSA is cultish is pretty clear. JPUSA leaders "run the commune with an unyielding grip," she says. It has seen strange practices, such as adult spankings, exorcisms, and has discouraged men and women from talking to each other. And, Scharnberg writes, it has left hundreds of victims: "Of the hundreds who left, some faltered financially, leaving without savings or job references or skills. Some struggled emotionally, winding up in counseling, in substance-abuse treatment, in divorce court, in jail. Some splintered spiritually, concluding that walking away from Jesus People USA was akin to walking away from God." But wait a second. Is this really the proper lens to view JPUSA through? Isn't JPUSA more akin to, say, a religious order than an abusive cult? Certainly, members of the JPUSA community have given up some autonomy, but in Christian theology that's not necessarily a bad thing. Nuns, too, are in an authoritarian structure, and there's pressure (vows) to stay once you're in.
Weblog's biggest concern with the story is that there's really no point to it. It's not particularly newsworthy—Christianity Today covered all these issues seven years ago when Ronald Enroth included the community in his book Recovering from Churches That Abuse. (We're republishing that article today, as well as our 1992 cover story on JPUSA.) Why spend so much ink on the disputes now? Especially now, actually? If anything, the Chicago Tribune practically ignores the more recent developments in the JPUSA. On the positive side, it's being more conscious in its efforts to help members who want to transition out of the community. On the negative side, the battle between JPUSA leaders and Ronald Enroth flared up again late last year. But since this isn't anywhere near a breaking news story (it appears that Scharnberg did the bulk of her reporting last summer), the Tribune's point is unclear.
Weblog doesn't question the Tribune's assertion that many have left JPUSA as broken people. And JPUSA's recent efforts to let newcomers know what's expected and assist members who want to leave is a great step to make sure those numbers drop in the future. But they won't cease. Living in community is difficult. And such a countercultural lifestyle, coupled with JPUSA's other countercultural efforts to recapture first-century church life is going to be even more so. We pray that JPUSA continues to work for making it difficult for all the right reasons.
Other stories of interest:
Protecting children:
Church life:
Missions and ministry:
Hoof-and-mouth disease:
Related Elsewhere
See our past Weblog updates:
April 2

March 30 | 29 | 28 | 27 | 26

March 23 | 22 | 21 | 20 | 19

March 16 | 15 | 13 | 12

March 9 | 8 | 7 | 6 | 5

March 2 | 1 | February 28 | 27 | 26

February 23 | 22 | 21 | 20 | 19

February 16 | 15 | 14 | 13 | 12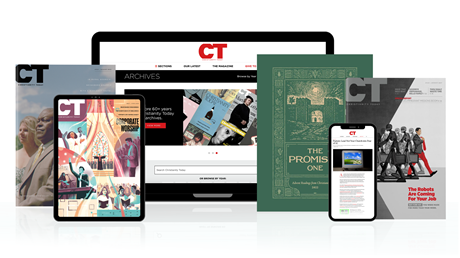 Annual & Monthly subscriptions available.
Print & Digital Issues of CT magazine
Complete access to every article on ChristianityToday.com
Unlimited access to 65+ years of CT's online archives
Member-only special issues
Subscribe
Chicago Tribune Investigates Jesus People USA
Chicago Tribune Investigates Jesus People USA