Ka-boom.
The controversy over opening more federal funding for religious social services took a rhetorical turn yesterday as evangelicals got surprisingly nasty with each other. And we're not talking your usual "I'm outraged" quote from people who are always outraged. These are normally calm activists calling each other bigots and racists. But first, a little background. Frequent Weblog readers will remember that white evangelicals are still stinging from comments made by John DiIulio, head of the White House Office of Faith-Based and Community Initiatives, at the National Association of Evangelicals. "Predominantly white, exurban, evangelical and national parachurch leaders," he said, are "fret[ting] about 'hijacked faith,'" without backing it up with "real human and financial help." An article in Saturday's Boston Globe indicated just how much white evangelicals are still stinging: at least one religious conservative, the Traditional Values Coalition's Louis Sheldon, is calling for Bush to fire DiIulio. Sheldon is a minor player even in the evangelical world, to be sure, but he apparently has the ear of some in the White House. And many in the White House agree that DiIulio stepped over the line. "I would not expect there to be a repetition of such remarks," an unnamed senior Bush adviser told the Globe. "They could be interpreted as putting evangelicals in an unnecessarily uncharitable light, and there are a lot of people inside and outside the White House who are not pleased by that."
But at least one evangelical is cheering DiIulio's remarks: Boston pastor Eugene Rivers. "This has become an issue about race and class," Rivers told the paper. "The white fundamentalists thought the faith-based office would finance their sectarian programs, which primarily serve upper middle class suburbanites, and they are infuriated because John DiIulio wants resources to go to people who are poor, black, and brown."
Them's fighting words. And Richard Land, president of the ethics and religious liberty commission of the Southern Baptist Convention, came out swinging, calling Rivers a "bigot." "It is inaccurate, inflammatory, and irresponsible of Rev. Rivers to attack the motives of those expressing concerns based on the fundamental value of religious freedom," Land said in a follow-up story in The Boston Globe. "Like Johnnie Cochran with a clerical collar, Rev. Rivers plays the race card."
Rivers, meanwhile, went up to the White House yesterday with other black church leaders to meet with Bush and to demonstrate support for his faith-based initiative. They also ended up supporting Bush in general. "I am thoroughly convinced that the president is sincere in his desire to reach into the communities, especially African American communities, to help those who are less fortunate and disenfranchised," said Gilbert Patterson, presiding bishop of the Church of God in Christ. "We may see the African American community for the first time since Abraham Lincoln supporting a Republican president."
While Rivers was at the White House, DiIulio wasn't. Instead, he was at the Call to Renewal conference, giving his first address to a Christian body since the NAE convention. There, it was apparent that his NAE statement was very much at the forefront of his mind. "There are many, many legitimate points of view here, and I certainly have the scars to prove it," he told the organization, which is headed by Sojourners editor Jim Wallis. "The discourse is lively and passionate because we're talking what for some people are life-and-death issues. For many neighborhoods, this is very serious business—reaching out to help those who help those in need."
Related Elsewhere
See our past Weblog updates:
March 19

March 16 | 15 | 13 | 12

March 9 | 8 | 7 | 6 | 5

March 2 | 1 | February 28 | 27 | 26

February 23 | 22 | 21 | 20 | 19

February 16 | 15 | 14 | 13 | 12

February 8 | 7 | 6 | 5

February 2 | 1 | January 31 | 29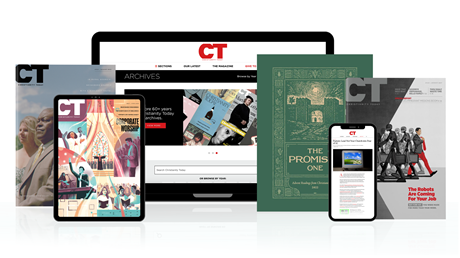 Annual & Monthly subscriptions available.
Print & Digital Issues of CT magazine
Complete access to every article on ChristianityToday.com
Unlimited access to 65+ years of CT's online archives
Member-only special issues
Subscribe
"As Faith-Based Initiative Controversy Heats Up, Evangelicals Quarrel Over Race"
"As Faith-Based Initiative Controversy Heats Up, ...