Southern Baptists break off official talks with Vatican
After 30 years of official doctrinal talks between the Southern Baptist Convention and the Roman Catholic Church, Baptists are pulling the plug. "We're not ecumenists," explains R. Philip Roberts, president of Midwestern Baptist Theological Seminary and Baptist chairman of the annual meetings. "We're evangelicals committed to sharing the Gospel." Official dialogue between the churches will end after a previously scheduled 2002 session, which will reportedly culminate in a document about salvation and a summary report (there's also another meeting in September). Over the course of its 30-year history, the meetings have produced several reports, including "Issues in Southern Baptist-Roman Catholic Dialogue" (1982), "Grace" (1984), "To Understand Each Other" (1989), and "Report on Sacred Scripture" (1999). (A note to Weblog readers: If anyone knows where these other documents are posted on the Web, please drop me a line.) Timothy George, dean of Beeson Divinity School, a member of the Baptist delegation, and a Christianity Today executive editor, attributes the end of the talks to the "strong and somewhat strident reaction" of a small faction of Baptists. "I hope there will be open doors in the future," he tells the Associated Press.
Persecution of Baptists reported in Georgia No, not the state. The country. The Associated Press reports that followers of a defrocked Orthodox priest beat and robbed eight American Baptists Saturday. (Apparently the victims were both Baptists from American and members of the American Baptist Churches USA denomination.) Malkhaz Songulashvili, presiding bishop of the Baptist Union of Georgia, says police just stood and did nothing. Keston News ...
1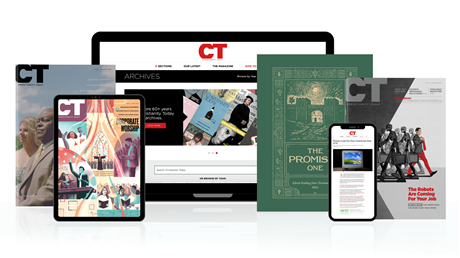 Find hope and historical insight. For a limited time, explore 60+ years of CT archives for free!
Daily devotions from Timothy Dalrymple during this pandemic.
Hundreds of theology and spiritual formation classics from Philip Yancey, Elisabeth Elliot, John Stott, and more.
Home delivery of new issues in print with access to all past issues online.
Join now and get print issues access to archive PDFs.
Southern Baptists Break Ties With Roman Catholic Church
Southern Baptists Break Ties With Roman Catholic Church