Narnia isn't racist or sexist—just universalist
After the September 11 terrorist attacks, it seems like Weblog should be discussing C.S. Lewis's "Learning in War-Time" rather than The Chronicles of Narnia. Nevertheless, no one is debating whether Lewis's October 22, 1939, speech (reprinted in The Weight of Glory, The Essential C.S. Lewis) is being bastardized by a greedy cabal. And despite the 9/11 horrors, the not-quite-last battle for Narnia continues. The latest volley comes from prolific commentator Gregg Easterbrook in The Atlantic Monthly. "Although Narnia has survived countless perils, the Chronicles themselves are now endangered," he begins. "On one front they face the dubious honor of corporate marketing. On another literary voices have begun to denounce them as racist and sexist works." Since the former front has garnered much more publicity in America that the former, Easterbrook quickly sums it up and moves on. He'd rather address "a fad of anti-Narnia writing in Britain" led by Philip Pullman, whose His Dark Materials trilogy "are driven by the premise that God is evil—a celestial impostor who pretends to have created the universe and who so intensely hates flesh and blood that he wants people to live a repressed, joyless existence followed by hell, even for the righteous."
Like a recent "defense" of The Chronicles of Narnia by The New York Times Book Review's Judith Shulevitz, Easterbrook admits that in reading the books to his children, he winced at certain points. "But does having characters say darkies make Lewis racist?" he asks. "Does leaving Susan back in London attending dull parties make him sexist?" His rhetorical question suggests that it does not. But then Easterbrook goes on to defend Narnia because, ...
1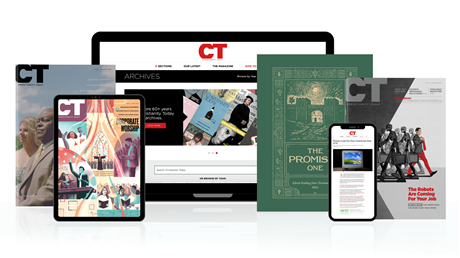 Subscribe to Christianity Today and get access to this article plus 60+ years of archives.
Home delivery of CT magazine
Complete access to articles on ChristianityToday.com
Over 120 years of magazine archives plus full access to all of CT's online archives
Subscribe Now
All Narnians Go to Heaven
All Narnians Go to Heaven