Any respectable exorcist has heard about—if not agonized over—dissociative identity disorder (DID), an illness that sometimes resembles demonization. Consequently, many "dissociatives" stumble into the offices of exorcists and spiritual warfare counselors, who, they insist, must do something about it.
Formerly known as multiple personality disorder (MPD), DID results in a person's enactment of two or more selves, sometimes called "alters." Persons with DID may have tens or hundreds of selves, more or less developed: some speak with distinct voices, and have different names, likes, and dislikes. The alters' drawings, handwriting, and accents may differ. Some of them identify themselves as demons, causing well-meaning ministers to try to cast them out.
Psychologists explain the controversial disorder in four ways, says John E. Kelley, director of Biola Counseling Center in La Mirada, California:
1) DID results from a severe trauma, which usually takes place in childhood and often surfaces through controversial "recovered" memories. DID leads to fragmentation into at least two selves (one of whom is often an abused child). That is why survivors of alleged ritual abuse are often diagnosed with DID.
2) DID is a role-playing phenomenon that may or may not be based in a real-life trauma. "Dissociatives" play different roles because they are affirmed for doing so.
3) DID is faked by people who want attention.
4) DID is born in therapy. The disorder is brought on by therapists who use suggestion (intentional and unintentional) through which they end up convincing their patients that they have dissociated identities.
A Demon—or a Split Self?
People with DID often attempt suicide, hear voices, see things that other people don't, and speak in strange voices that sometimes identify themselves as demons or Satan. No wonder some ministers mistake dissociation for demonic harassment.
Deliverance ministers began to learn about DID from therapists in the 1970s. One of these therapists is Jerry Mungadze, head of a group of Christian clinicians in the Dallas area who treat severe cases of dissociation and ritual abuse.
Having grown up in Zimbabwe, Mungadze is no stranger to power encounters. He believes demons may harass people, but rarely. If someone exhibits symptoms of DID, suffered a trauma in childhood, shows no supernatural powers, and hasn't made pacts with the Devil, there is no need for exorcism. A deliverance session may only "antagonize the created personas," Mungadze says.
But DID and demonization aren't mutually exclusive. By detaching a person from his or her personality, the disorder may open the door to demonic harassment. Even then the safer healing route is restoration of mental health, which gives the afflicted the strength to resist demonic attacks, Mungadze says.
Spiritual warfare counselors are wise to distinguish psychological disorders from demonization. But many question the so-called recovered memories of satanic ritual abuse (SRA).
"In the '80s, many dissociative patients began telling of satanic ritual abuse," Kelley says. "And once most started talking about SRA, there was a bias on part of the therapists to look for this phenomenon," Kelley says. "If genuine SRA wasn't there, the doctors would help them find it." (See "Pandora's Box of SRA," p. 54.)
In counseling DID patients, Kelley became suspicious; it seemed that other therapists clearly had been suggesting fabrications to their clients. When he challenged some of them on it, at least one therapist began spreading rumors that he was a "dirty" doctor. A psychiatrist friend and a secretary confirmed that this therapist was accusing him of being a cult member.
Besides the doctor-induced cases, most DID patients Kelley treated in the 1990s seemed to be role-playing. Few of these cases were grounded in reality. Genuine trauma-based DID is much rarer than many in the deliverance scene think, Kelley says.
Along with other skeptics, Kelley believes that some cases of DID could have also been "suggested" by the mass media and other forms of publicity. Rare instances of apparent dissociation were first described in the 1800s, but unprecedented numbers of DID patients were diagnosed after releases of the movie Three Faces of Eve in 1957 and the 1973 book Sybil by Flora Rheta Schreiber, so that cases peaked in the 1980s and 1990s.
Related Elsewhere
See today's related articles on deliverance:
Possessed or Obsessed? | Many Christians say they are in need of deliverance but some may be giving demons more than their due.

Exorcism Therapy | An interview with Michael W. Cuneo, author of American Exorcism: Expelling Demons in the Land of Plenty
Pandora's Box of SRA | Satanic ritual abuse is often hard to prove, but it may not matter.

Exorcism 101 | What we can learn from the way Jesus cast out demons?

Learning English From MTV | Inside Agnieszka Tennant's article on deliverance ministries.
ReligiousTolerance.org offers information about dissociative identity disorder, as well as what the Bible says about exorcism and the variety of Christian beliefs on the topic.
Article continues below
The Lausanne Movement's August 2000 Deliver Us From Evil consultation, held in Nairobi, discussed many issues related to spiritual warfare. One of the papers presented was Jerry Mungadze's "Spiritual Conflict in Light of Psychology and Medicine," which says Christians have often been treated as demonized when suffering from psychological or psychiatric illness.
The International Society for the Study of Dissociation site offers both popular and academic information about the disorder, as well as links to related organizations.
Biola has a brief biographical sketch of Kelley.
Have something to add about this? See something we missed? Share your feedback here.
Our digital archives are a work in progress. Let us know if corrections need to be made.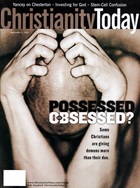 This article is from the September 3 2001 issue.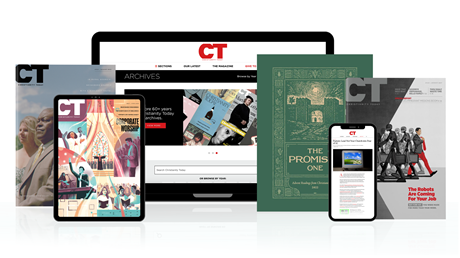 Annual & Monthly subscriptions available.
Print & Digital Issues of CT magazine
Complete access to every article on ChristianityToday.com
Unlimited access to 65+ years of CT's online archives
Member-only special issues
Subscribe
Alter Possession
Alter Possession