A movement among conservatives to end government involvement in education received a boost when broadcaster James Dobson encouraged parents to remove their children from public schools that offer pro-homosexual curriculum.
"In the state of California, and in places that have moved with the direction that they've gone with the schools, if I had a child there, I wouldn't put that youngster in public schools," the Focus on the Family president said during a radio broadcast in March. "They're being taught homosexual propaganda and these other politically correct, postmodern views. I think it's time to get our kids out. We cannot sacrifice our kids on the altar of some kind of public school's ideal."
Exodus Mandate and the Alliance for the Separation of School and State are two national advocacy groups unrelated to Focus on the Family that are benefiting from Dobson's call. The alliance's website (www.sepschool.org) allows individuals to sign an online proclamation that says, "I proclaim publicly that I favor ending government involvement in education." After Dobson's broadcast, 6,000 people from across the nation added their names to the proclamation.
Since 1998 California lawmakers have enacted laws requiring schools to teach tolerance of minorities and mandating that teachers receive tolerance training, says Karen Holgate with the Capitol Resource Institute, a Christian advocacy group in Sacramento. (The group formed in 1987 with help from Focus on the Family.) Holgate says state law includes "gender and sexual orientation" under protected minority status. State law, however, does not mandate a single curriculum.
In Hayward Unified School District, for example, some elementary school teachers use Preventing Prejudice, which includes lesson plans titled "What is a boy/girl?" and "Coming out," Holgate says.
"The school [should] act as an extension to the home and not undermine the parents," says Marshall Fritz, president of the Alliance for Separation of School and State, which has Muslim, Jewish, Catholic, and Protestant supporters.
"It's not our job to sacrifice our children in a harmful environment for some vague idea that we have to help public schools," says E. Ray Moore, president of the Christian group Exodus Mandate. He says many Christian parents try to encourage their children to be a godly example in their schools. But sending a 10-year-old to evangelize probably is not going to be effective. "Most conversion is taking place in the opposite direction."
Some Christian critics of public education do not support a universal pullout. "Parents have to acknowledge that they have a responsibility before God for the education of their children," says Ron Crews, president of the Massachusetts Family Institute. "But I'm not going to play God, saying this is what parents ought to do."
The state of Massachusetts shows a consistent commitment to advancing homosexual rights. "There is $1.5 million in our state budget for the promotion of gay/straight alliance clubs for every school," Crews says. "That's a real concern."
Crews says parents must make a prayerful decision about what is best for each child. "[Parents] need to say to the school, 'If our child comes, we are coming with this child.' "
In Novato, near San Francisco, parents who belong to the First Educators' Alliance, a local support group for Christians, are embracing that approach. During the past year, they have attended school board meetings to speak out against the district's Equity Action Plan, which promotes pro-homosexual curriculum in the name of school safety, says spokeswoman Sara Lockwood.
"The school system is something that belongs to all of us," Lockwood says. "What happens here in our schools is going to affect the entire community. It's like putting … poison in a water supply."
First Educators' Alliance member Kathy Simmons has two children, Kenny, 16, and Caitlyn, 12, in Novato's public school system. "I feel it's very important to balance the other side, so that those who can't afford to take their kids out have friends with the same beliefs and morals. It's important so that we don't lose what morality there is."
For others, however, the time for debate is over. Lynn Majors directs a homeschool group in Clovis, near Fresno. She says an additional 40 or 50 families have contacted her in the past few months about joining. "They're tired of hassling with the school system," Majors says. "I had one lady tell me, 'I pretty much do what Dobson says.' People are very influenced by him."
After retiring from the Air Force, Lawree and Scott MacDonald moved to Antioch, California, from England with their three children in 1997. Their daughter, Lisa, 12, struggled academically and did not seem to be improving. Lawree and Scott, who are Christians, also became increasingly concerned about what the schools were teaching about sexuality.
"Not being prudish by any standard, we felt this was an invasion of our rights and continued to speak out against the instruction," Lawree MacDonald told CT.
A few days after September 11, the MacDonalds finally pulled Lisa, now 16, out of the local public high school. They began to homeschool her and have been pleased with her academic progress. Lawree MacDonald says the home environment is "safer both morally and socially."
"We believe our children should be prepared for the type of world they will have to live in," she says. "But in no circumstance should they be required to adjust what God says to fit what others believe."
The homeschooling movement is growing between 11 percent and 40 percent annually, according to various estimates. The Fraser Institute reports that there may be 1.7 million homeschooled students, or 3.4 percent of the school-age population. Philip Troutt of the Christian Home Educators Association of California estimates there are 125,000 private homeschooling families in the state. Troutt says the association, with 5,000 paid memberships, is growing by about 5 percent annually.
Private schools are another option for concerned parents. The Association of Christian Schools International reports modest growth in the number of students enrolled in member schools, from 714,000 in 2001 to 724,000 this year. (The number enrolled in ACSI's Northern California branch fell from 60,000 to 55,000, primarily because of the economy.)
In Orange County, California, K-12 enrollment at private schools for 2001 jumped to 60,051, a 15 percent increase from the 1996 school year. Statewide, 648,500 students were at private schools, according to the California Department of Education. William Walner of the Southern California office of the Association of Christian Schools International, which has 530 member schools in the region, says the number of enrolled students has grown by 2 to 5 percent annually for the last several years.
Fritz says it's too early to assess the long-term effect of Dobson's comments, which were confined to school systems that support homosexual orientation. Dobson has not endorsed the alliance's position of ending all government aid to education. More Christian parents may be tempted to follow in the footsteps of those California families who are saying goodbye to public schools. Paul Hetrick, Focus vice president, says public education is "going in a problematic direction that is damaging to children."
Related Elsewhere
Focus on the Family radio broadcasts July 8 (audio) and July 9 (audio), Dobson reiterated a call on his March 28 program for parents to pull their children out of public schools in some states.
The Alliance for the Separation of School and State petition is available at the official site. Also see the Exodus Mandate official site.
For more articles on schools and schooling, see our Education archive.
Have something to add about this? See something we missed? Share your feedback here.
Our digital archives are a work in progress. Let us know if corrections need to be made.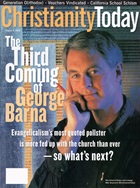 This article is from the August 5 2002 issue.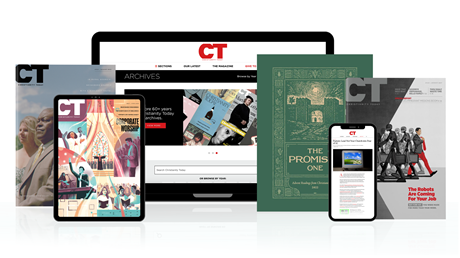 Subscribe to Christianity Today and get access to this article plus 65+ years of archives.
Home delivery of CT magazine
Complete access to articles on ChristianityToday.com
Over 120 years of magazine archives plus full access to all of CT's online archives
Subscribe Now
'Get Our Kids Out'
'Get Our Kids Out'