It is easy to forget how dire prospects seemed for Heather Mercer and Dayna Curry. Their families spent three and a half months last fall praying and watching as hopes grew dim for acquittal or a light sentence on charges of proselytizing in Afghanistan. Chances also seemed slim that the Taliban would not use them as human shields.
The sentence for proselytizing—the charge itself violated United Nations-sanctioned human rights—could have been as light as a 10-day jail term. But during the trial, the World Trade Center towers fell to terrorists, and Taliban leader Mullah Mohammed Omar's 10-year-old son reportedly was killed by U.S. air raids. Omar, who was said to have favored an "exemplary sentence" that could have included death by hanging, would have decided the aid workers' fate had they been convicted.
The spotlight on the Shelter Now International aid workers detained in Afghanistan also shed light on the exasperating ordeals of endangered workers' relatives.
A Discouraged Mother's Prayers
At the time, Mercer's mother, Deborah L. Oddy, said she was praying day and night. In an e-mail to CT from Islamabad, Pakistan, on October 19, she said her 24-year-old daughter wrote in a letter that the aid workers needed a miracle of the "same magnitude as the parting of the Red Sea."
"As time passes, it is more difficult for me to remain optimistic," Oddy wrote.
Once U.S. bombing in Afghanistan began on October 7, she placed little hope in the Taliban legal process. "I go to bed each night praying that tonight will be the night the Taliban fall," she wrote on October 25. "Each morning I wake up, immediately turn on CNN, and I'm disappointed. One day I hope it will happen. I hope it will be one day soon."
Three weeks later, as they overran Kabul, Northern Alliance soldiers stumbled upon the aid workers. U.S. forces eventually ferried them to safety, and a few days later, Oddy expressed her delight on Larry King Live. But she had already voiced her rage at the German-based Shelter Now to CT.
"When this horrible ordeal reaches a conclusion, there will be questions I will ask of the visionaries who sent her there," she wrote on October 25. "I believe the decision was unconscionable and tantamount to assisted suicide."
Oddy is not the first parent to object to a grown child going into dangerous missionary work. Relatives of imperiled Christian relief workers commonly have found themselves in such an emotional riptide—upset with the very ones for whom they yearn.
Oddy's distress, as well as her daughter's, was magnified as the family already had suffered the death of another child. She felt her daughter had not recovered from the loss of her younger sister, who died after a back operation one year before.
"She is very saddened that the decision to go to Afghanistan has put her family in such a painful position," Oddy said in October, citing a letter she had just received from her daughter. "We also regret the decision which was made to send Heather to Afghanistan and her decision to go. Heather was ill prepared for such a hostile environment."
A 'Normal Life'
While his imprisoned daughter suffered asthma and digestive illnesses, and as bombs were shaking Kabul, Tilden Curry strove to live a "normal life" in Nashville. Dean of the business school at Tennessee State University, he advised the school's president that he might need to leave on a moment's notice.
His ex-wife, Nancy Cassell, held vigil in Islamabad, but the State Department advised Curry to stay home. The prayer and emotional support of family and friends at First Presbyterian Church of Nashville, accompanied by notes and prayers from around the country, helped him muster the strength to get through each day.
Like Mercer, 30-year-old Dayna Curry struggled with concern, if not guilt, about the stress put on her family. Two days after U.S. bombing began, the elder Curry said she wrote him that "she's sorry for the whole family worrying about her—especially my mother, who has been ill."
On October 18, after most of the Taliban justices failed to meet with the aid workers' lawyer, and the chief justice put off giving a verdict, Curry's voice was even more subdued. Besides praying for his daughter's release, he said in low tones, "I just want her to be looked after."
One week later, he received a letter from his daughter, relayed by e-mail from Cassell in Pakistan. Curry's firstborn wrote him, "The female guards that come each day to look after us have not been paid in two months—they are hungry—we give them any food we have extra or leftover to take to their families."
Most of Tilden Curry's immediate family reside in Denham Springs, Louisiana, where his sisters threw a benefit celebration for his imprisoned daughter on her birthday, November 4. Curry told the more than 250 townsfolk in attendance that if his daughter survived the ordeal, the same faith that led her to Afghanistan most likely would lead her to return.
"He kind of surprised us," says his sister Jackie Covington. "But Dayna gets a lot of her characteristics, I find, from my brother. She's a deep thinker and very determined."
By the time of that Sunday afternoon birthday celebration, the Taliban had cut off contact between the aid workers and their families. The Taliban had already demonstrated willingness to use civilians as human shields, and Northern Alliance troops and U.S. bombs were getting closer to Kabul.
But the "Birthday Blanket Bash," which raised $5,600 to provide Afghan children with blankets, was a festive occasion replete with hayrides, space-walks, and piñatas.
"We had face-painting, and it kept everybody in a pretty joyous mood," Covington says. "But a couple of times when Tilden was talking, I felt that a few people got a little teary-eyed because you could tell he tried so hard to be strong. And he is."
Curry was at a church dinner when two members told him his daughter had been released. She called him that night.
"Her first words were, 'Dad, I'm free!' It was such a joyful feeling to hear her voice—I will remember it the rest of my life," Curry says.
His mother died five days later. "We had hoped that she would be able to see Dayna again," he says, "but a least she was able to know that she was safe."
Related Elsewhere
Also appearing on our site today:
Big, Soft TargetsChristian relief agencies no longer work in war zones—they are the war zones.
A Bible study based on this article is available in Christianity Today's Current Issue Bible Study Series. This unique series uses articles from current issues of the magazine to prompt thought-provoking discussions in adult Sunday school classes or small groups.
Previous coverage of the Shelter Now imprisonment includes:
Entrapment SuspectedShelter Now leader believes workers were pawns in Taliban scheme. (January 18, 2002)
Heather Mercer and Dayna Curry Go Home to WacoChurch will send short-term mission to Afghanistan in the spring. (Dec. 11, 2001)
Free at Last!All 24 Shelter Now aid workers are going home. (Nov. 15, 2001)
Dayna Curry Will Celebrate Her 30th Birthday in a Taliban PrisonWith trial indefinitely postponed, the future is murky for Shelter Now hostages. (Nov. 2, 2001)
Caught in the CrossfireFamily, churches press for release of American missionaries in Kabul. (Oct. 31, 2001)
In Perspective: The Friendliest Murderous Militants in the WorldThe Soviet Union, United States, and others helped create Afghanistan's ruling Taliban. Will the world's most Islamic state backfire? (August 30, 2001)
Aid Workers Held CaptiveTaliban alleges housing group's staff engaged in evangelism. (August 30, 2001)
Diplomats Receive Visas Into Afghanistan, but Will Only Meet with Officials Over a week after raid on Shelter Germany, future for workers still unclear. (Aug. 13, 2001)
Have something to add about this? See something we missed? Share your feedback here.
Our digital archives are a work in progress. Let us know if corrections need to be made.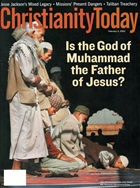 This article is from the February 4 2002 issue.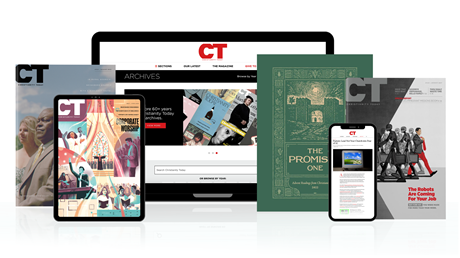 Subscribe to Christianity Today and get access to this article plus 65+ years of archives.
Home delivery of CT magazine
Complete access to articles on ChristianityToday.com
Over 120 years of magazine archives plus full access to all of CT's online archives
Subscribe Now
The Agony of the Families
The Agony of the Families