NPR head apologizes for linking anthrax attack to Traditional Values Coalition
A January 22 broadcast of National Public Radio's Morning Edition suggested the Traditional Values Coalition (TVC) might be under investigation for sending anthrax-laced mail to U.S. Senators Tom Daschle and Patrick Leahy. Yesterday, it was National Public Radio that found itself under federal scrutiny as the U.S. House Committee on Energy and Commerce held hearings on the broadcast.
"Perhaps public broadcasting does not understand why Americans associated with the Traditional Values Coalition and strongly associated with their Christian faith would be offended," said the committee chairman, Rep. Billy Tauzin (R-La.).
"We have made mistakes at NPR," said Kevin Klose, the network's president and CEO. "One mistake was … our report about TVC . …You have my personal and professional apology. I'm sorry about our mistake, and I hope we can move forward from here."
TVC executive director Andrea Lafferty says NPR's apology isn't enough. "NPR continues to employ the 'blame the rape victim' tactic," she told the committee. "Traditional Values Coalition is the victim here, but they are doing whatever they can to make it seem like we are the perpetrators, not NPR. I personally have suffered, as has Traditional Values Coalition."
Video of the hearing is available, but it's nearly four hours long. A transcript will be available within two or three months.
The "Toupee Revival" revisited
In the middle of a sermon on June 4, 2000, PromiseLand Church pastor Kenneth Phillips reached up and pulled off his toupee. "Pastor Phillips spoke about vanity and the sin of pride," The Dallas Morning News recalls. "He confessed that his fake hair had become a barrier with God." The story didn't end there, however:
Those who were there that night heard an emotional sermon on the sin of pride that none have forgotten to this day. Not a word. It changed them. Some canceled vacations to pray about the sin of pride in their own lives. They unplugged televisions to spend more time with family. Young people vowed to stop wearing immodest clothing. Kim Williams sold her Corvette.
Pentecostals around the country are calling it the "Austin Awakening," but hats (and toupees) off to the Dallas Morning News for noting the theological debate in this story: Since Phillips is a "oneness Pentecostal," most Trinitarian Pentecostals aren't willing to embrace the "Austin Awakening." "That's still a firewall that divides Pentecostals," Charisma editor Lee Grady tells the paper. "What's happening in Austin may be well-known in Pastor Phillips's orbit, but it's not that big on the larger Pentecostal radar screen."
Still, wouldn't it be nice to see some Christian leaders and media personalities without their hairpieces?
More articles
Vouchers:
Pledge of Allegiance:
Catholicism:
Related Elsewhere:
See our past Weblog updates:
July 10 | 9 | 8
July 5 | 3 | 2 | 1
June 28 | 27 | 26 | 25 | 24
June 21 | 20 | 19 | 18 | 17
June 14 | 13 | 12 | 11 | 10
June 7 | 6 | 5 | 4 | 3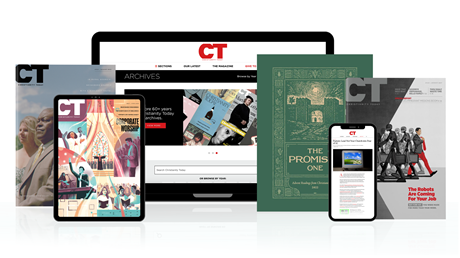 Subscribe to Christianity Today and get access to this article plus 65+ years of archives.
Home delivery of CT magazine
Complete access to articles on ChristianityToday.com
Over 120 years of magazine archives plus full access to all of CT's online archives
Subscribe Now
Congress Holds Hearings on NPR's Anthrax Smear
Congress Holds Hearings on NPR's Anthrax Smear