Jesse Ventura accidentally proclaims "Christian Heritage Week"
On Wednesday, the Minnesota governor's office filed a proclamation with the Secretary of State's office declaring a week in October "Christian Heritage Week." Then it tried to take it back. "Somehow it got in the wrong pile," Ventura's spokesman told the Associated Press. "It would not have been approved."
Too bad, says the Secretary of State's spokesman: "There is no deproclamatizing. Once it's filed, it's filed … It's not like every time they send something we call over and ask, 'Did you mean it?'"
There was plenty of reason to think that Gov. Jesse Ventura didn't mean it—he'd already called religion "a sham and a crutch for weak-minded people who need strength in numbers," and earlier this month drew fire from religious conservatives by granting an atheist group's request to declare July 4 "Indivisible Day."
The governor's office says it will send Christian Heritage Ministries (which campaigned for the Christian Heritage Week declaration) a certificate of recognition—and an apology for accidentally issuing it.
Religious morality, not laws, will change business ethics
In a Washington Post piece Tuesday, Prison Fellowship founder (and Christianity Todaycolumnist) Charles Colson responded to the paper's editorial assertion that "it is naive to suppose that business can be regulated by some kind of national honor code."
"Watergate did not happen for want of laws," said Colson, who served seven months in prison for his involvement in the scandal.
What fools we are when we think we can legislate away human immorality. We certainly need laws, but I stand as living proof that the cure comes not from laws and statutes but from the transforming of the human heart—the embracing of a moral code to which conscience is bound. The real hope for corporate America lies in cultivating conscience, a disposition to know and do what is right. And yet I have surveyed business school curricula and find that hardly any teach ethics.
Rather than enacting new and ineffective laws, Colson says, the answer is "to take a bracing dose of reality, to recognize that the enemy is moral relativism and confusion, to embrace once again a solid code by which morality can be informed and then to go about the business of strengthening the conscience of the nation."
Colson will be heartened to read today's Christian Science Monitor, which reports, "Some faith-based groups are now trying to close that gap [between religious teachings and the business world] and help individuals lead more integrated lives as well as foster greater integrity in the workplace."
One such group is the Business Leadership and Spirituality Network (BLSN), but don't be scared off by the word spirituality. "A lot of the spirituality movement's basic message is, 'You're a good person, just love yourself more,'" the group's William Messenger tells the Monitor. "I don't think that is going to challenge insider trading or cooking the books." (Messenger is also director of the Mockler Center for Faith and Ethics in the Workplace at Gordon-Conwell Theological Seminary.)
Like Colson, the BLSN thinks Americans need less tolerance, not more. "Our culture has fallen into a kind of moral vertigo - we value tolerance so much that we don't know how to talk to each other about what is right and good," says the group's director, Kevin Phillips (He's also rector of St. Timothy's Episcopal Church in Mountain View, California). Still, while the BLSN currently organizes its meetings of executives around Christian principles, it's talking about starting ones based on Jewish, Muslim, and Buddhist traditions.
More articles
Persecution and crime:
Politics:
Education:
Church life:
Television:
Pope John Paul II:
Related Elsewhere
See our past Weblog updates:
July 31 | 30 | 29
July 26 | 25 | 24 | 23 | 22
July 19 | 18 | 17 | 16 | 15
July 12 | 11 | 10 | 9 | 8
July 5 | 3 | 2 | 1
June 28 | 27 | 26 | 25 | 24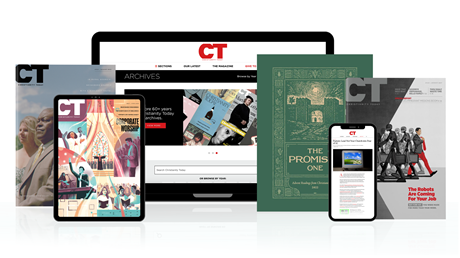 Subscribe to Christianity Today and get access to this article plus 65+ years of archives.
Home delivery of CT magazine
Complete access to articles on ChristianityToday.com
Over 120 years of magazine archives plus full access to all of CT's online archives
Subscribe Now
Jesse Ventura's Accidental Christian Heritage Proclamation
Jesse Ventura's Accidental Christian Heritage Proclamation