The Holy Land—the region where Jesus walked and lived and died—exerts a strange power over the hearts of believers. Readers who have been to Jerusalem and visited its sites may thus feel at least a twinge of sympathy for a group of elderly monks living in that city, who recently made the news in a most unseemly way.
Last Monday, chairs, iron bars, and fists flew on the roof of one of the most revered sites in Christianity, the Church of the Holy Sepulchre in Jerusalem. When the dust cleared, seven Ethiopian Orthodox monks and four Egyptian (Coptic) monks had been injured. The fight started when an Egyptian monk decided to move his chair into the shade—technically, argued the Ethiopians, encroaching on the latter's jurisdiction.
Jurisdiction? Did we miss something?
The argument these monks are making refers to an Ottoman Turkish edict issued by the Sultan in 1752 and reaffirmed in 1852. Still in force today, this edict defines exactly which parts of the Church of the Holy Sepulchre belong to each of six Christian groups: the Latins (Roman Catholics), Greek Orthodox, Armenian Orthodox, Syrian Orthodox, Copts, and Ethiopians.
But let's start with the basics. The "Holy Sepulchre" is the cave in Jerusalem where Christ is supposed to have been buried and to have risen from the dead. It was discovered—the tradition goes—by Emperor Constantine's mom Helena, who also picked up some pieces of the True Cross while hanging around the Holy Land. Helena had her son begin work on the first "Church of the Holy Sepulchre," which was dedicated around 335. From that point the church has gone through many cycles of destruction and rebuilding#151;and since the accession to power of the Ottoman Turks in 1517, many political machinations among Christians ...
1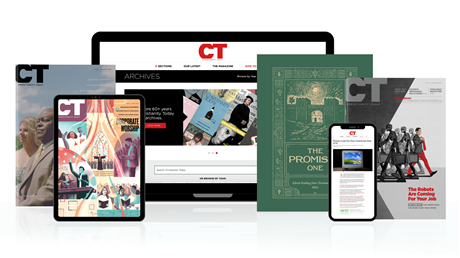 Find hope and historical insight. For a limited time, explore 60+ years of CT archives for free!
Daily devotions from Timothy Dalrymple during this pandemic.
Hundreds of theology and spiritual formation classics from Philip Yancey, Elisabeth Elliot, John Stott, and more.
Thought journalism that inspires you to think more deeply about your faith.
Divvying up the Most Sacred Place
Divvying up the Most Sacred Place