Ohio has become the latest front in the national battle over the teaching of origins in public schools. Advocates of Intelligent Design (ID) theory are urging the Ohio State Board of Education to allow high school science teachers to present design theory alongside evolution. The board will vote on new guidelines in December.
Intelligent Design theory says that the complexity of plant and animal life suggests that a higher intelligence, rather than evolution, brought them into being. It does not attempt to name the intelligence.
William Dembski, author of The Design Inference, told Christianity Today that a challenge to evolution based on scientific rather than religious principles would "puncture [evolution's] myth of invincibility." Dembski is associate research professor in the conceptual foundations of science at Baylor University in Waco, Texas.
Phillip Johnson, a lawyer and author of Darwin on Trial, agrees. "The important thing is the recognition by a state board of education that freedom of thought and freedom of speech apply to this subject," Johnson told CT.
The debate in Ohio has intensified as the vote approaches. Lawrence Krauss, chairman of the physics department at Case Western Reserve University in Cleveland, says the idea is "poorly formulated" and has not been scrutinized in scientific journals. "It's been promoted by people who have philosophical leanings and wish to disguise them as science," Krauss told CT.
Ohio would be the first state to add ID to its science standards, although similar debates have arisen in Kansas, Michigan, Pennsylvania, and Nebraska. The state's current standards call for science students to study "changes over time."
The science standards were up for a routine review when Robert Lattimer, a Cleveland chemist, began to lobby for including ID.
Lawmakers in the Ohio General Assembly are considering two measures to weigh in on the issue. House Bill 481 would require that school districts include instruction on why origins science generates controversy. House Bill 484 would require that the General Assembly approve science standards before their adoption.
Presidents of 15 Ohio colleges signed a letter in March urging the state board to "reject the concept of intelligent design creationism as a part of the science curriculum." Fifty-two Ohio scientists, meanwhile, issued a statement opposing "religious or anti-religious indoctrination" in science classrooms and censorship of views challenging evolution. It affirmed the importance of evolution but said students should be able to learn "alternative scientific theories. … in any area of inquiry."
The board of Patrick Henry Local School District in Hamler, Ohio, voted unanimously in April to include ID "as appropriate for discussion in classrooms in addition to other scientific theories." John Hall, superintendent of the 1,200-student district, said his board members were "trying to influence this discussion at the state level."
"Our teachers need to feel comfortable talking about the idea of there being a designer," Hall said.
In a March letter to the Ohio board, U.S. Reps. John Boehner and Steve Chabot wrote: "Public school students are entitled to learn that there are differing scientific views on issues such as biological evolution."
But Eugenie Scott, executive director of the National Center for Science Education, says Intelligent Design "has not been accepted by the scientific community. They are trying to completely do an end run around the normal process of getting a scientific idea accepted and just go directly to high school."
Alan Padgett, who has published books and articles on the philosophy of science and religion, says the ID movement may be turning political prematurely.
"If [ID advocates] don't take the high road of principle here and prove the science first. … there's going to be a backlash in the rest of American culture that's not Christian," says Padgett, a professor of theology at Luther Seminary in St. Paul, Minnesota. "The church will look like it's selling its brains in order to be Christian."
Dembski, however, argues that science often follows the political process. He says several mainstream scientific organizations receive public funding, which in turn strengthens their ability to do research and spread their findings.
"I don't think you should really separate the political from the scientific," Dembski says. "This could provide an opening that would get people interested in the topic. If there were funding down the line through political means, it would mean that students would start researching and getting into it, and there would be more Intelligent Design research."
Johnson predicts the school board's December vote will be "favorable but very close."
Related Elsewhere
Christianity Today previously covered the debate in February's "Ohio Has Designs on Science Standards."
News and opinion articles on the science standards in Ohio include:
Scientists shun Ohio education proposal—The Plain Dealer (August 21, 2002)
Article continues below
No 'intelligent design' in group's science standards—Dayton Daily News (June 27, 2002)
Science panel skips debate on evolution—The Beacon Journal (April 2, 2002)
Design vs. Darwin—ABC (April 1, 2002)
'Intelligent Design' means big step back for science—Steve Rissing, The Columbus Dispatch (February 17, 2002)
State board should reject pseudoscience—Editorial, The Columbus Dispatch (February 16, 2002)
In Ohio School Hearing, a New Theory Will Seek a Place Alongside Evolution—The New York Times (February 12, 2002)
Unintelligible Redesign—William Saletan, Slate (February 13, 2002)
The website for the Ohio Board of Education has more information on the proposal for new science academic standards.
An Intelligent Design in-depth report on The Plain Dealer site includes archived articles and commentaries.
Twin bills in the Ohio House of Representatives and Senate (House Bill 484 and Senate Bill 222) would require the board of education's science standard to pass the General Assembly. House Bill 481 would encourage schools to teach alternative origin theories.
Slate posted an overview and critique of the ID movement in 2001 by Northern Illinois University professor Larry Arnhart titled "Assault on Evolution."
Christianity Today'sBooks & Culture Corner responded to the article.
Larry Arnhart took part in an exchange with Intelligent Design supporters Michael Behe and William Dembski for the November 2000 issue of First Things.
In a February Breakpoint commentary, Charles Colson discussed two books that could help in the Ohio science standards question.
Coverage of the ID movement in Books & Culture, a Christianity Today sister publication, includes:
Creation by DesignIs the intelligent-design movement asking natural scientists to work outside their proper focus? by Alan G. Padgett (Jul/Aug 2000)
Tower of BabelThe Evidence Against the New Creationism (Sep/Oct 1999)
The UnthinkableA review of Paul Davies's The Fifth Miracle: The Search for the Origin and Meaning of Life by William A. Dembski (Sep/Oct 1999)
The Design DebateDoes "chance" rule out God? Does near-impossibility require him? by Michael J. Behe and Rebecca J. Flietstra (Sep/Oct 1998)
Christianity Today's coverage of the movement includes:
Searching for a BlueprintDiscovery Institute reshapes the origins debate. (November 15, 1999)
Meeting Darwin's WagerHow biochemist Michael Behe uses a mousetrap to challenge evolutionary theory. (April 28, 1997)
Debunking Darwin?'Intelligent-design' movement gathers strength. (Janurary 6, 1997)
Have something to add about this? See something we missed? Share your feedback here.
Our digital archives are a work in progress. Let us know if corrections need to be made.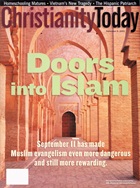 This article is from the September 9 2002 issue.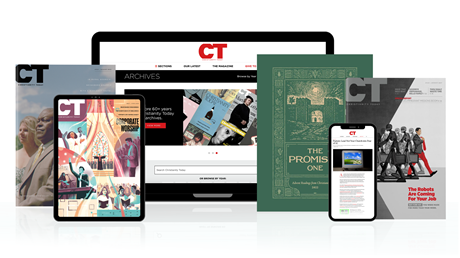 Annual & Monthly subscriptions available.
Print & Digital Issues of CT magazine
Complete access to every article on ChristianityToday.com
Unlimited access to 65+ years of CT's online archives
Member-only special issues
Subscribe
Evolving standards: Intelligent Design advocates ask Ohio to broaden origins discussion in public schools
Evolving standards: Intelligent Design advocates ...