Nicholas Kristof of The New York Times recently said something nice about evangelicals: "A broad new trend … is beginning to reshape American foreign policy. America's evangelicals have become the newest internationalists."
He noted facts that are clichés in our world: that the 15 biggest Christian charities collect more than $3 billion a year; that we were behind both the International Religious Freedom Act of 1998 and the Trafficking Victims Protection Act of 2000; that we are "saving lives in some of the most forgotten parts of the world."
This is old news. As Robert Seiple, president of the Institute of Global Engagement, put it, "Christians began to understand globalization when a Nazareth carpenter said, 'Go ye into all the world.' That was the start of globalization, and there has been no letup in the last 2,000 years." Indeed. But unless we read aright the history of missions—Christian internationalism—we run the danger of lulling ourselves into a self-congratulatory stupor.
The Reformers spent little of their intellectual capital thinking about taking the gospel into all the world. That idea did not blossom in Protestantism until the nontheologian William Carey, a self-educated shoemaker, stepped ashore in Calcutta in 1796. But not without a fight—and from fellow Baptists, no less. When Carey first agitated for the idea at a pastors' meeting, one exasperated member burst out, "Young man, sit down, sit down! You are an enthusiast. When God pleases to convert the heathen, he'll do it without consulting you or me."
Not quite. It is very much the likes of you and me whom God enlists, as Carey well knew.
So did the first American evangelical internationalist, Samuel Mills Jr. (1783-1818). When Mills was an undergraduate at Williams College in Massachusetts, he would join other students on Wednesday and Saturday afternoons to pray. In August 1806, Mills and four others were caught in a thunderstorm while returning from their prayer meeting. They waited out the storm under a haystack. That day, they had prayed that students at Williams and elsewhere would become excited about foreign missionary work. While they waited under the haystack, Mills asked if those gathered would commit themselves to missionary service. There must have been some hesitancy, some fear. But Mills would not be deterred, and he uttered a phrase that would become the group's watchword: "We can do this if we will."
At a time when few American Protestants gave much thought to the fate of people in Latin America, Africa, or Asia, Mills's words created, nearly ex nihilo, the American Protestant missionary movement, which inspired parachurch groups and denominations to send out thousands of "internationalists" over the next century.
Unfortunately, there has been a reversal in the mainline Protestant denominations, which have drastically slashed their mission budgets during the last 50 years.
Those crazy mainliners. That could never happen to evangelicals, card-carrying internationalists that we are. Then again, during the 19th and 20th centuries, missionary stories were the staple of evangelical reading. I recently asked some evangelical publishers why they didn't carry biographies of the great Protestant missionaries. The answer was worrisome: evangelicals no longer read missionary biographies, or books about things that happened overseas in funny-sounding places. Instead, we spend our money and time buying and reading historical romances, apocalyptic thrillers, and self-help books by the millions.
The great China missionary Hudson Taylor fought not anti-internationalists but his own despair, brought on by the thought of millions upon millions of Chinese dying without having a chance to hear about Jesus. After attending a packed and joyful worship service in his homeland, he wrote that he was "unable to bear the sight of a congregation of a thousand or more Christian people rejoicing in their own security while millions were perishing for lack of knowledge." So he "wandered out on the sands alone, in great spiritual agony."
In our day, when we think of the billions who suffer hunger, slavery, child prostitution, aids, or spiritual darkness, too many of us pop into the nearest praise service, packed with Christians rejoicing in their own security, in order to dull our spiritual agony. Hudson Taylor didn't dull the pain, and finally decided, against all odds, to give his life to saving a few. So did thousands of men and women who followed him.
To be sure, evangelical missions is relatively healthy. We are still making a difference in the world. Kristof's argument is sound. So perhaps it's just a cold, and not the first stages of a cancer, that I detect.
Related Elsewhere
A ready-to-download Bible Study on this article is available at ChristianBibleStudies.com. These unique Bible studies use articles from current issues of Christianity Today to prompt thought-provoking discussions in adult Sunday school classes or small groups.
Christianity Today's response to Nicholas Kristof's New York Times article includes:
Are Evangelicals the 'New Internationalists?'Evangelical leaders say New York Times columnist Nicholas Kristof is mostly right, but late. (May 29, 2002)
Have something to add about this? See something we missed? Share your feedback here.
Our digital archives are a work in progress. Let us know if corrections need to be made.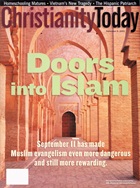 This article is from the September 9 2002 issue.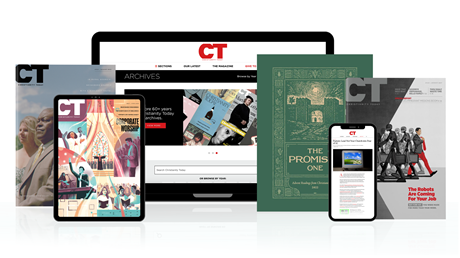 Subscribe to Christianity Today and get access to this article plus 65+ years of archives.
Home delivery of CT magazine
Complete access to articles on ChristianityToday.com
Over 120 years of magazine archives plus full access to all of CT's online archives
Subscribe Now
The Long View: Globalists R Us
The Long View: Globalists R Us