Americans say they pray for forgiveness more than petitioning
The Christian Science Monitor has a fascinating survey of "How America Prays." Most Americans — 58 percent — strongly agree "that prayer can have a positive impact on national or world events." Another 38 percent somewhat agree, and only 11 percent disagree.
"By praying, Americans are doing what they can to make the world a better, safer place," says Raghavan Mayur, president of TIPP, the company that actually conducted the poll (pdf).
When they pray, it seems they do not pray as the Pharisees do. The most common form of prayer, the 914 Americans surveyed said, is seeking guidance, which 62 percent of respondents say is a reason they pray. The next two on the list — at 54 percent each — are showing gratitude and praising God. Then comes asking forgiveness (47%), seeking deeper understanding (46%), seeking healing (45%) and asking for something (43%).
When it comes to actually praying for national or world events, 71 percent said they have prayed for peace, 49 percent said they prayed about terrorism, and 45 percent said they prayed for national and world leaders. The poll has many other interesting findings as well.
Leighton Ford: Islam is not evil
"It is not helpful, I am convinced, and indeed harmful to our own faith, for us to make blanket condemnations of other religions," evangelist Leighton Ford writes in Monday's Charlotte Observer. "A religion which was totally 'evil' would appeal only to sociopaths. … The religious quest is part of our common response to the wonder and tragedy of life, and to the homing call of our Creator. And insofar as 'religion' is a human response, any religion can be distorted and used for selfish and even evil purposes."
Ford's column specifically focuses on Islam: "As a convinced Christian I have important things in common with Muslim friends and neighbors. In addition to our common humanity, we share a belief in one God, that God reveals himself, and that we are called to submit to him in trust and loyalty. There are also great differences between us, especially in how sinful human beings relate to God, and the uniqueness of Jesus Christ as Savior and Lord. But we can confront these crucial differences with passion, conviction and mutual respect."
Ford's article never mentions Franklin Graham's name, but it's almost certainly a response (at least in part) to the hullabaloo over Graham's comments about Islam. Ordinarily, this wouldn't be terribly significant: dozens upon dozens of opinion pieces have responded to Franklin Graham's remarks. But Leighton Ford isn't just any commentator. He's Franklin's uncle, and spent 30 years with the Billy Graham Evangelistic Association, which Franklin now leads. Ford, 72, is still in Charlotte, where he heads Leighton Ford Ministries.
Portland, Maine, faces another fight over domestic partnership requirements
Earlier this year, the Salvation Army in Portland, Maine, decided it would rather lose a $60,000 grant than comply with a city ordinance requiring its employees' domestic partners to receive the same benefits as spouses. Now Catholic Charities, faced with losing $85,000, may take the city to court.
"I think clearly the ordinance is discriminatory in that it singles out religiously affiliated organizations," Catholic Charities Maine CEO John Kerry tells the Portland Press Herald. "We sincerely believe we should not have to violate our ethical and moral directives to serve the public good."
"There's no question they have a strong case to make," says Gary Wood, the city's attorney.
More articles
Missions and ministry:
Life ethics:
Sex and marriage:
Catholicism:
Sex abuse scandal:
Other stories of interest:
Related Elsewhere
See our past Weblog updates:
September 11 | 10 | 9
September 6 | 5 | 4 | 3
August 30 | 29 | 28 | 27 | 26
August 23 | 22 | 21 | 20 | 19
August 16 | 15 | 14 | 13 | 12
August 9 | 8 | 7 | 6 | 5
August 2 | 1 | July 31 | 30 | 29
July 26 | 25 | 24 | 23 | 22
July 19 | 18 | 17 | 16 | 15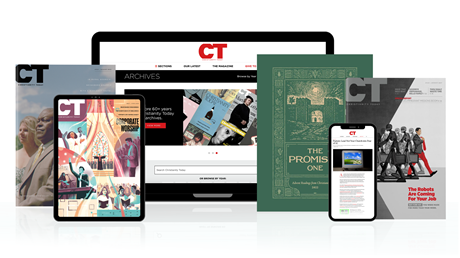 Annual & Monthly subscriptions available.
Print & Digital Issues of CT magazine
Complete access to every article on ChristianityToday.com
Unlimited access to 65+ years of CT's online archives
Member-only special issues
Subscribe
Prayer Makes a Difference, Say Praying Americans
Prayer Makes a Difference, Say Praying Americans