Joshua Kim was one of the few citizens that North Korean leaders trusted to travel outside the brutal reach of Kim Jong Il, the nation's communist dictator. He worked for a government agency, selling lumber in order to buy food and consumer electronics goods.
During a 1998 trip, Kim saw the comparative affluence of everyday Russians. His bosses told him and North Korea's 22 million citizens that their nation was at the pinnacle of international economic development. But Kim's own eyes told him they were lying. So did his heart. After an encounter with Korean Christians in Vladivostok, Kim committed himself to Christian faith. Knowing North Korea's virulent opposition to Christianity, Kim knew he could never return home.
Joshua's future wife, Rebecca, was an officer in the massive North Korean army, well fed and housed. Physically attractive and single, she found herself the object of unwanted attention from other officers. The official corruption and other problems sickened her, so she fled to China. She narrowly escaped detention in the "Pit of Darkness," a shadowy coal-mining slave-labor camp where guards beat prisoners and sometimes force them to undergo medical experiments. According to Minbok Lee, another high-level refugee, Christians in the camp suffer the worst, and guards may treat Christians as sexual slaves or assign them to extreme labor. Lee described this North Korean camp as the "Auschwitz of the 21st century."
Both Joshua and Rebecca (not their real names) eventually ended up in Seoul, where they met, fell in love, and finally married. They later traveled to the United States with aid from South Korean and American Christian missionaries. Now living in Southern California, the Kims keep a low profile because the U.S. government would classify them as illegal immigrants, not refugees. Rebecca Kim dreams of one day opening a specialty retail store to sell Korean sausages she learned to make as a child. Still, the Kims cannot forget about their fellow North Koreans.
This story is typical in that it is Christians—not the South Korean or U.S. government—who helped these refugees. While governments toss the responsibility for refugees back and forth, or simply ignore the problem, Christians have moved to the forefront. They have become the most vocal and effective advocates for the human rights of North Koreans, as well as helping refugees escape and providing sanctuary to those who need it. Peter Lee, pastor of the 1,000-member Union Church in Los Angeles, told Christianity Today the Kims represent the aliens referred to in the Old Testament: "As Christians, we have to love such a needy part of the church and give them sanctuary."
Official opposition
China, South Korea, and the United States are not doing enough to care for North Korean refugees, human-rights groups charge. The U.S. Immigration and Naturalization Service rarely allows North Korean refugees asylum status in the United States. North Korean defectors occasionally gain asylum status in the United States.
U.S. officials reason that South Korea should bear the responsibility for North Korean refugees. The South Korean government provides a generous resettlement package. But since 1954, South Korea, fearful of being overwhelmed, has allowed fewer than 3,000 refugees to enter—on average, fewer than 63 each year.
In the last decade, 300,000 North Koreans have fled across the border into China, escaping extensive starvation, persecution, and a collapsed economy. (North Korea's economic output per person is estimated at 6 percent of South Korea's annual, per-person output of $17,300.) China considers these North Korean refugees illegal economic migrants and will not let United Nations officials grant them refugee status. In January Chinese authorities detained 78 North Korean refugees attempting to sail to Japan. Lee Ho Tack, who heads a Christian refugee ministry in South Korea, says the Chinese government is "conducting an operation like a war against the refugees."
Among those who rescue refugees from North Korea is German medical doctor Norbert Vollertsen. He served in North Korean hospitals from 1999 to 2000 before authorities expelled him for criticizing the regime. Vollertsen, who calls himself a "rebellious Christian," organizes rescue efforts from a base in South Korea (CT, Oct. 7, 2002, p. 22). He complains that the South Korean government has "used surveillance, interception, and minders to disrupt our plans."
Los Angeles pastor Douglas Shin told CT he has received credible reports that North Korea has launched a 100-day campaign to stem the flow of refugees, while the regime seeks talks with the United States over its nuclear program. Shin says North Korea is trying to "keep the back door blocked while the crisis with Washington is going on."
'Lessons of Helsinki'
Ministry activists are urging American and South Korean Christians to show more visible concern for refugees. Church leaders decided that weekly prayer vigils in front of a Chinese embassy or consulate would help.
Local groups of activists hold weekly prayer vigils in Los Angeles, San Francisco, Portland, and Washington, D.C. Christians in other cities are preparing to join the effort. Chongil Kim, pastor at the Korean-Madisonville United Methodist Church in Cincinnati, has been surprised by the interest. "Until we heard Doug Shin's talk here, we didn't know what to do," he said. "Now, we expect a good turnout for [a local] vigil once we get going."
Evangelicals in Europe and Hong Kong have joined the effort. They recently gathered with other human-rights activists at a conference in Prague to draw public attention to North Korean refugees, said Elizabeth Batha of the United Kingdom-based Christian Solidarity Worldwide.
On January 17 American Christian leaders joined top human-rights and political advocates to issue a statement of principles on North Korea. The document, "From Helsinki to Pyongyang," says American foreign policy toward North Korea must, like the 1975 Helsinki Agreement with the former Soviet Union, insist that basic human rights are the foundation for international relations.
"Based on the lessons of Helsinki, we strongly believe that the United States must neither directly nor indirectly license a fragile and oppressive Pyongyang regime to commit heightened atrocities against its own people in exchange for yet another promise not to pose nuclear threats to the world order," the statement reads. "We also believe that the U.S. can enter into formal negotiations with Pyongyang in a manner that promotes American and universal ideals and creates unity with our allies."
Leith Anderson, president of the National Association of Evangelicals, told CT, "The South Koreans only hear about U.S. military interests, not our ideals and compassion for the Korean people." Some human-rights advocates believe evangelical efforts are fueling a debate in the Bush administration on Korea policy.
The Bush administration has enlisted Victor Cha, who teaches Asian studies at Georgetown University, as an adviser. Cha says the January statement will influence U.S. foreign policy. The statement calls for peaceful negotiations with Pyongyang, but it also says the ultimate goal should be the collapse of the regime of the "odious despot" Kim Jong Il. Said signatory Diane Knippers, who heads the Washington-based Institute for Religion and Democracy, "At base, this is a problem with the regime."
Article continues below
Related Elsewhere
For more articles and resources, see Yahoo's full coverage area on the North Korea.
Previous Christianity Today articles on North Korea include:
Fleeing North Korea | Christians among the thousands making their way to China. (Oct. 7, 2002)
Forgotten Gulag | What you can do to help persecuted Christians. (August 6, 2002)
Persecution Summit Takes Aim at Sudan, North Korea | Christian leaders issue second "Statement of Conscience." (May 2, 2002)
South Koreans Help Neighbors (Aug. 9, 1999)
Famine Toll Exceeds 1 Million (Oct. 5, 1998)
Editorial: North Korea's Hidden Famine | The poor and the weak should not have to starve due to the policies of their government. (May 19, 1997)
Evangelicals Plead for Korean Aid (April 7, 1997)
Have something to add about this? See something we missed? Share your feedback here.
Our digital archives are a work in progress. Let us know if corrections need to be made.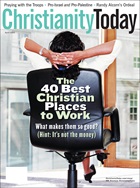 This article is from the April 2003 issue.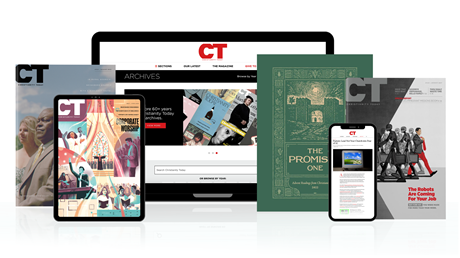 Annual & Monthly subscriptions available.
Print & Digital Issues of CT magazine
Complete access to every article on ChristianityToday.com
Unlimited access to 65+ years of CT's online archives
Member-only special issues
Subscribe
Korea: Helping Refugees Run Roadblocks
Korea: Helping Refugees Run Roadblocks