true
Because movie-adaptations of books become new works of art in their own right, they cannot be measured too strictly against their originals. Even so, we must ask whether a film retains the spirit if not the letter. The first two Peter Jackson film-renderings of The Lord of the Rings missed the moral and religious depths of Tolkien's epic fantasy, but still managed to capture the excitement of the plot and the grandeur of the scene. Yet the second movie began a trend that Jackson has unfortunately retained in the third—an obsession with outward violence. His version of The Return of the King converts the awful subtlety and complexity of evil into something so obvious as to be unserious.
This ethical and artistic failure becomes most evident in the third movie's depiction of Gollum, the wretched hobbit who, having possessed the Ruling Ring for five hundred years, has been virtually devoured by it. In The Two Towers Jackson revealed Gollum to be a conflicted soul even in his consuming greed. And here he powerfully depicts Gollum's original Cain-like murder in seizing the Ring. But Jackson soon removes our sympathy with the conflicted Gollum—and thus our complicity in his crimes—by turning him into a pathetically comic and merely devious figure. Jackson even allows Gollum to create a bizarre alienation between the utterly loyal servant Sam Gamgee and his heroic master Frodo Baggins. But instead of being emotionally wrought with concern that these two dearest of friends should suddenly be divided, I found myself sniggering at this outrageous violation of Tolkien's great book.
So is Denethor the steward of Gondor turned into a caricature of himself, a snarling and drooling oaf rather than a noble pessimist who has good cause for ...
1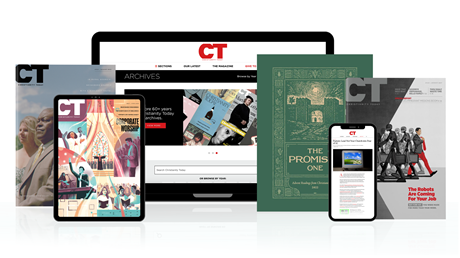 Subscribe to Christianity Today and get access to this article plus 65+ years of archives.
Home delivery of CT magazine
Complete access to articles on ChristianityToday.com
Over 120 years of magazine archives plus full access to all of CT's online archives
Subscribe Now
The Lure of the Obvious in Peter Jackson's The Return of the King
The Lure of the Obvious in Peter Jackson's The Return of the King