Our findings in this study strongly support the Supreme Court's view of congregations as "a beneficial and stabilizing influence in community life." In fact, our findings provide an even broader perspective on social and community services provision by providing one of the first assessments of the dollar value of these services.
The net value of congregational, social, and community services averaged $15,307 per month, or approximately $184,000 per congregation per year. This contribution is, for the most part, in the form of volunteer hours and other non-cash support. The magnitude of this congregational contribution to social services can best be appreciated by comparing it to costs incurred by secular providers who must pay for the types of in-kind support that congregations voluntarily provide at no cash cost.
These findings underscore the merit of the tax-exempt status of congregations. Although congregations can be viewed as being publicly subsidized because of their tax-exempt status, the value of their services to their communities exceeds the value of the tax exemption. There is also the value of services that cannot be measured in dollars, such as informal help, pastoral counseling, value instruction, residents' representation, and community pride.
The economic value of the congregational contribution to the quality of life in America is staggering. As a key part of the nation's social safety net and the first to aid in time of local, national, and international emergencies, congregations allot a significant percentage of their budgets to helping others and are the major source for volunteer recruitment in urban America. In fact, one could say that our society is subsidized by congregations to a far greater extent than these same congregations are subsidized by the tax-exempt status granted by our society.
It is not surprising to find a divergence of opinions about the appropriateness of this role. On the one hand, politicians from both major parties are calling for congregations to assume a greater responsibility in providing social services without losing their religious integrity. On the other hand, some observers prefer that congregations remain focused on worship and "otherworldly" matters. For example, in When the Bottom Line Is Faithfulness, T. H. Jeavons warned that overemphasis on social services is likely to eclipse the religious mission of the congregation. A few of our interviewees agreed with this position, but the majority believe provision of social services to be an integral part of their religious mission and an expression of faith in action.
It is important to remember that, except for neighborhood schools, no other social institution penetrates America's neighborhoods as thoroughly as do congregations. Other nonprofit organizations have only a minimal presence, since they are generally concentrated in selected urban locations. Because local congregations maintain a presence in the community, they are able to develop ties with the local residents even if those residents do not attend the congregations. The congregation is the one nonproprietary organization found in every neighborhood and within walking distance of every household.
As N. T. Ammerman noted in 1997, "The two institutions most likely to remain connected to the immediate neighborhoods they serve are elementary schools and congregations. But even that has changed. In many places, busing has strained the tie between school and community." This leaves the congregations as the final link between communities and their residents.
Adapted from The Invisible Caring Hand by Ram A. Cnaan.
Showing the Money

If an average congregation were to charge for its social services, this would be its monthly bill.

In-kind support
$390
Cost of utilities
569
Financial support
1,989
Clergy @ $20 hr.
2,030
Staff @ $10 hr.
2,255
Volunteers @ $11.58 hr.
7,019
Value of space
2,891
Total expense
$17,143
Cash support
239
In-kind support
1,597
Total Outside support
1,836
Net value
$15,307
Related Elsewhere
Also appearing on our site today:
Tallying Compassion | Everybody knows congregations do good work. Ram Cnaan tells us what it's worth.
The Invisible Caring Hand: American Congregations and the Provision of Welfare is available at Amazon.com.
Christianity Today sister publication Books & Culture ran a different edit of Agnieszka Tennant's interview with Ram Cnaan and a review of the book.
Have something to add about this? See something we missed? Share your feedback here.
Our digital archives are a work in progress. Let us know if corrections need to be made.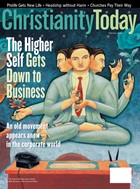 This article is from the February 2003 issue.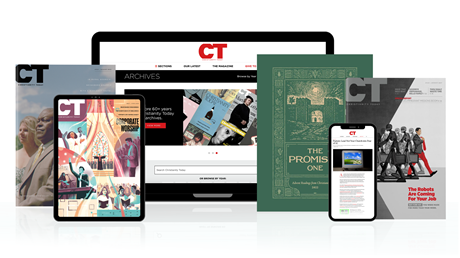 Subscribe to Christianity Today and get access to this article plus 65+ years of archives.
Home delivery of CT magazine
Complete access to articles on ChristianityToday.com
Over 120 years of magazine archives plus full access to all of CT's online archives
Subscribe Now
"PLUS: The Neighborhood's Last, Best Hope"
"PLUS: The Neighborhood's Last, Best Hope"