Guess who lost their tax cut? The working poor and their children.
At the very last minute, in the House Conference Committee, 11.9 million poor children lost $3.5 billion while the 200,000 households earning over $1 million per year got about $90 billion in tax cuts.
The tax bill just passed will increase the child tax credit from $600 to $1,000. As a result, middle- and upper-income families will get a check in July for $400 per child. But not poor working families. Because of this last-minute decision, 11.9 million poor children in working families with incomes from $10,500 to $26, 625 lost their $3.5 billion. Why? To keep the total tax-cut package to $350 billion.
Of course, there would have been other ways to save this $3.5 billion for the working poor. Reducing the capital gains/dividend tax cut (which goes mostly to the richest 15 percent) just a little less—by a mere 2.3 percent—would have preserved the $3.5 billion for the working poor. This tax cut goes overwhelmingly to the rich.
Don't be deceived by statements that "91 million tax payers will receive, on average, a tax cut of $1,126" (Treasury Department). The tiny group (one-fifth of a million) of people who make over $1 million a year get an average tax break of $93,500 from this bill. On the other hand, the average tax cut for households in the middle fifth of all households is a mere $217—and 53 percent of all households (73 million) get less than $100!
When he signed the bill, the President said that 12 million elderly tax filers would receive an average tax cut of $1,401. But the elderly rich get most of it: 63 percent of the elderly get less than $100.
Fortunately, there is a bit of good news. After widespread negative publicity, the Senate voted 94-2 to restore ...
1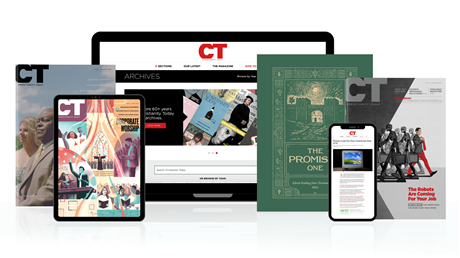 Subscribe to Christianity Today and get access to this article plus 60+ years of archives.
Home delivery of CT magazine
Complete access to articles on ChristianityToday.com
Over 120 years of magazine archives plus full access to all of CT's online archives
Subscribe Now
Working Poor, Dropped from Tax Cut at Last Minute, May Be Helped After All
Working Poor, Dropped from Tax Cut at Last Minute, ...