From all the headlines, you'd think Bill Bennett was hiding Saddam's weapons of mass destruction or was Patient Zero in the SARS outbreak. Nope. He just loves high-stakes video poker.
This thunderstorm-in-a-thimble is at the end of its media-saturated life. There were the revelations, the response, the commentary, the more contrite response, the metacommentary, the backlash, and the casual pop culture reference. It was a busy weekend.
Weblog won't round up everything on this. There's simply too much, and too many other folks are doing it. (Check out Howard Kurtz's Washington Post column for the key pieces of commentary.) But here's what the religious pundits are saying.
"While opinions differ as to whether gambling is a vice, few would regard it as a virtue. This is why the news of Bill Bennett's fondness for high-stakes gambling is so disappointing," says Family Research Council President Ken Connor in his Washington Update memo to supporters.
As the nation's leading critic of America's virtue deficit, Mr. Bennett, like it or not, bears a greater burden regarding his personal conduct than the average citizen. The same is no less true for all of us who promote virtue in the public square. While, as Mr. Bennett says, he has done nothing illegal, the sheer scale of his gambling activities [is] troubling. … Gambling is not as benign as he suggests. The gambling industry attracts and fosters such other vices as prostitution, substance abuse, spousal abuse, divorce, and family abandonment. Some gloating pundits, of course, have pounced on the story to accuse Mr. Bennett of being a moralizing hypocrite. The truth is, however, Mr. Bennett has simply shown himself to have feet of clay. We are, after all, made of dust. Christians are ...
1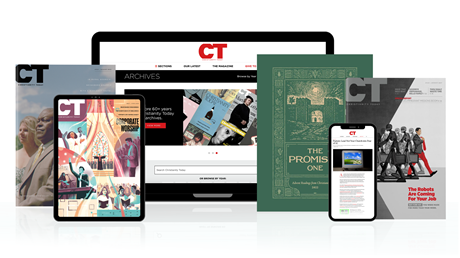 Subscribe to Christianity Today and get access to this article plus 65+ years of archives.
Home delivery of CT magazine
Complete access to articles on ChristianityToday.com
Over 120 years of magazine archives plus full access to all of CT's online archives
Subscribe Now
Religious Pundits Weigh in on Bill Bennett's Gambling
Religious Pundits Weigh in on Bill Bennett's Gambling