Supreme Court watch
It's going to be a busy year for religion at the Supreme Court, as the justices will consider both the 9th Circuit Court of Appeals decision against the use of the phrase "under God" in classroom recitations of the Pledge of Allegiance, and a challenge to Washington state's constitutional prohibition against scholarships for religious studies.
But it could have been an even bigger year. This week, amid various protests, the Supreme Court rejected several other cases, which could have widespread consequences.
In turning asideJacoby v. Prince, the Supreme Court allows the World Changers Bible club to meet at Spanaway Lake High School, a public school in Washington state, during class time.
"No other court has ever held that religious clubs have the right to meet in a public school during instructional time when attendance is mandated," lawyers had argued in court papers. But the 9th U.S. Circuit Court of Appeals (the court that ruled against "under God" in classrooms") disagreed in a ruling last year, noting the Supreme Court's 2001 Good News Club v. Milford Central School decision, which reiterated the principle that religious groups must be granted the same access, rights, and privileges as all other extracurricular groups on campus.
Though the Supreme Court could have reiterated that principle again in Jacoby v. Prince, it probably would have been overkill. In any case, it's implicitly clear across the nation that religious clubs can meet during school hours (if other extracurricular clubs can); and it's explicitly clear in the nine states covered by the 9th Circuit.
* * *
If the Supreme Court is tired of ruling on religious clubs at public schools, it must be exhausted when it comes to religion at graduation ceremonies. In any case, the high court turned away Lassonde v. Pleasanton Unified School District, which is a bit of an unsurprising blow to religious speech. In 1999, salutatorian Nicholas Lassonde was forbidden from "proselytizing" during his graduation ceremony speech. The 9th U.S. Circuit Court of Appeals (again!) sided with the school, saying that "permitting a proselytizing speech at a public school's graduation ceremony would amount to coerced participation in a religious practice."
Apparent coercion is the key that separates the principle of free exercise of religion (like allowing a Bible study club) from state establishment of religion. In this case, the court said, students would "feel that there is no choice but to participate in the proselytizing in order to attend high school graduation."
The Supreme Court has agreed with that argument in similar cases (like barring organized prayer at school football games), but has generally steered clear of graduation prayer cases. The U.S. Department of Education, however, has issued guidelines saying that schools can't restrict the speech of students at school-sponsored functions (including graduations).
* * *
McKnight v. South Carolina doesn't have anything to do with religion, but many religious conservatives are interested in its possible implications for abortion law. Regina D. McKnight was convicted of homicide by child abuse for using cocaine during her pregnancy, which ended in a stillbirth. Several organizations have protested the sentence, saying it denies her the right to treat her body as she chooses. The South Carolina Supreme Court was divided on the case, but upheld it.
Pity that the Supreme Court turned this one away. While Supreme Court decisions in Jacoby and Lassonde would been more or less predictable, McKnight touches on a growing issue—fetal homicide laws—that is certain to remain in legislatures and the courts for some time.
More articles
10 Commandments:
More on politics and law:
Passion and movies:
Evangelism
India's Dalits:
Persecution
Related Elsewhere
Suggest links and stories by sending e-mail to weblog@christianitytoday.com
Check out Books & Culture's weblog, Content & Context.
See our past Weblog updates:
October 6
October 3 | 2 | 1 | September 30 | 29
September 25 | 24 | 23 | 22
September 19 | 18 | 17 | 16 | 15
September 12 | 11 | 10 | 9 | 8
September 5 | 4 | 3 | 2
August 29 | 28 | 27 | 26 | 25
and more, back to November 1999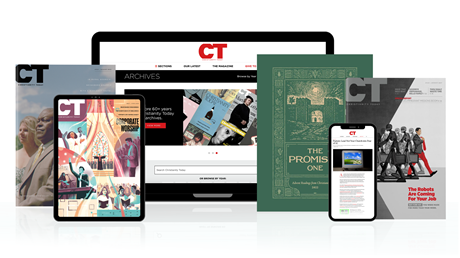 Annual & Monthly subscriptions available.
Print & Digital Issues of CT magazine
Complete access to every article on ChristianityToday.com
Unlimited access to 65+ years of CT's online archives
Member-only special issues
Subscribe
"Weblog: Supreme Court Rejects Bible Club, Grad Speech, and Fetal Homicide Cases"
"Weblog: Supreme Court Rejects Bible Club, Grad ...