"That doesn't mean that I wouldn't have been happy to be married to several friends I had of the same sex. It just never came up in our particular relations."
Walter Cronkite, on his marriage.
"I just wanted to give Christians a chance to talk about why they're Christians. I obviously couldn't go back there and address everyone directly, so I used the p.a."
Roger Findiesen, an American Airlines pilot who faced a media firestorm after asking onboard Christians to raise their hands and "everyone else" to "make good use" of the flight.
"Marriage cannot be severed from its cultural, religious, and natural roots without weakening the good influence of society. Government, by recognizing and protecting marriage, serves the interests of all."
President George Bush, calling for an amendment to the U.S. Constitution defining marriage "as a union of man and woman as husband and wife."
"Magi is a word which discloses nothing about numbers, wisdom, or gender embodied in the term."
A spokesman for the Church of England's General Synod, which removed the phrase "three wise men" from the Anglican prayer book.
"You're going to go to hell for swearing to God."
Brandy McKenith, age 7, chastising a classmate for saying, "I swear to God." McKenith's school suspended Brandy for a day for using "profanity."
Replace Sources line with:
Sources: San Francisco Chronicle, The Advocate, White House, Associated Press, Various
Our digital archives are a work in progress. Let us know if corrections need to be made.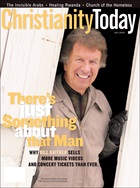 This article is from the April 2004 issue.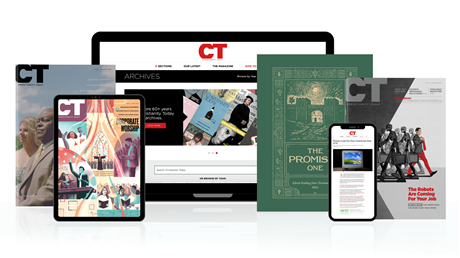 Find hope and historical insight. For a limited time, explore 60+ years of CT archives for free!
Daily devotions from Timothy Dalrymple during this pandemic.
Hundreds of theology and spiritual formation classics from Philip Yancey, Elisabeth Elliot, John Stott, and more.
Thought journalism that inspires you to think more deeply about your faith.
Quotation Marks
Quotation Marks