With the blessing of his 145-member Assemblies of God congregation in Barstow, California, pastor Charles Mattix III has become a community activist. He has lobbied in the nation's capital, spoken at city council meetings, encouraged residents to sign petitions, helped organize a community forum attended by more than 500 residents, and formed an ad-hoc responsible growth coalition. His cause? Mattix opposes a proposed casino to be operated by the Los Coyotes of the Cahuilla tribe.
Four years ago, California voters approved a constitutional amendment that gave tribes a monopoly on operating casinos in California, as long as they do so on tribal land. Now, Barstow is just one of 28 "off-reservation" casino proposals in the Golden State.
On June 21, Gov. Arnold Schwarzenegger signed a deal with five tribes that would allow unlimited slot machines—the current limit is 2,000 per tribe—for $1 billion and a share of future revenues. Foes say such an accord, yet to be ratified, combined with approval of more off-reservation casinos, would result in American Indian gambling inundating urban areas such as Los Angeles and San Francisco—making gambling a significant feature of California life.
Although the 272-member Los Coyotes already control 25,000 acres in rural mountains near San Diego, they consider the cacti, rocks, sand, and sagebrush on the edge of Barstow the perfect locale for a casino. Barstow, a city of 23,000, is on Interstate 15 in the Mojave Desert, roughly midway between Los Angeles and Las Vegas, a spot passed by 19.3 million vehicles annually.
"I fear that the casino will become the plantation and the city of Barstow its slaves," Mattix says. "Families would split, credit card debt would rise, crime would increase, and there would be more drug addiction."
Meanwhile, the Barstow Christian Ministerial Association, headed by Mattix, is trying to recruit candidates for two city council seats on the November ballot. More than 40 local pastors signed a letter to the city council outlining moral and social problems the casino would cause. Pastors gather for an hour each week to pray for the community—and for each other.
For decades churches have been fighting a losing battle against gambling interests. The latest front is Indian casinos, a rapidly growing national phenomenon that earns as much revenue as Atlantic City gambling. Despite the onslaught, some Christians, like those in Barstow, have refused to give up the struggle.
Placing Their Bets
Sixteen years ago, Congress passed the Indian Gaming Regulatory Act (IGRA), which regulates tribal gambling on reservations. Tribal casinos are big business. There are 369 tribal gambling operations in 29 states. California, with 56, has the most. Because casinos are on sovereign tribal land, they are exempt from federal, state, and local taxes. In 2001, a total of 200 tribal casinos grossed $12.7 billion of legal gambling's annual $30 billion in revenue, and tribes kept $5 billion as profit.
The United States has 601 federal- or state-recognized tribes, but another 200 want to reorganize, many because they want to cash in on the gambling windfall. Payoffs can make tribes with a few dozen members wealthy in a hurry.
Congress designed IGRA to alleviate poverty. But nearly 80 percent of American Indians receive no financial benefit from gambling revenues, according to U.S. Rep. Frank R. Wolf (R-Va.).
Wolf claims the process of officially recognizing legitimate tribes has become corrupted because of the money gambling investors have poured into helping defunct tribes gain legal standing. Guy C. Clark, chairman of the National Coalition Against Gambling Expansion (NCAGE), wrote to President Bush in January, charging that the Bureau of Indian Affairs is granting official recognition to American Indian groups with dubious historical claims.
In February, Wolf called for Secretary of the Interior Gale Norton to suspend approvals and launch an investigation of the bureau for possible irregularities in "exploiting Indians and potentially corrupting government officials."
The NCAGE has made Indian casino expansion its 2004 focus precisely because of the "reservation shopping" done by gambling investors, says Tom Grey, NCAGE executive director and a United Methodist minister in Rockford, Illinois. "The fact that casinos now can move off reservations violates the spirit of IGRA."
Many small cities and towns, though, aren't all that concerned about a tribe's legitimacy or the spirit of IGRA. For first-term Barstow mayor Lawrence E. Dale, the key issue is creating jobs.
"We're not turning away anything that will bring jobs, and the casino would bring over 1,600 jobs," Dale says at Barstow's city hall. City officials frame the debate by pitting those who want economic progress against those who don't. First-year revenues at the casino, backed by developer BarWest Gaming, are projected at $175 million. Barstow contains several empty and boarded-up businesses, including Sears, JCPenney, Kmart, and Yellow Freight.
In fact, casinos do make a difference to some economies. Doug Elmets, spokesman for the United Auburn tribe and the Thunder Valley Casino outside of Sacramento, says the newly opened casino employs 2,000 people and pumps $30 million annually into the economy through vendor contracts. Immediately after the casino opened, the 255 members of the tribe received medical insurance, dental coverage, and vision care, plus a pension program, Elmets says.
Facts like these make the struggle against Indian casinos harder for many.
Mobilizing the Laity
A few blocks from the state capitol in Sacramento, five Christian activists met on a Monday morning to plot strategy. They gathered at an inner-city United Methodist church where Harvey Chinn, an NCAGE member, is on staff.
The glue that holds the anti-gambling forces together is Cheryl Schmit, director of Stand Up for California, a grassroots watchdog group. Schmit is a former librarian at a Catholic high school. She became an activist a few years ago when the 247-member United Auburn Indian tribe—which had disbanded 40 years earlier—received congressional recognition and planned to open its casino within a mile of her home in Penryn. Thirty miles north of Sacramento along I-80, Penryn has 2,000 residents and a median income of $30,000.
Schmit convinced Placer County officials to move the 1,900-slot Thunder Valley casino to a less obtrusive location.
The casino opened a year ago off Highway 65 north of the Sacramento suburb of Rocklin, far from residential areas. Cows and a sanitary landfill are the closest neighbors. Schmit also ensured that casino operators, rather than taxpayers, paid for street and sewer installation.
Schmit now travels the state advising community groups on how to confront cities seeking casino revenue—and giving hope to discouraged activists.
Yuba County Supervisor Dan Logue assumed office in 2001 and opposes a casino that the board of supervisors had approved before his election.
"This casino will be built only if the body of Christ allows it," Logue says in his real-estate office in Linda, outside Marysville in northern California. "God laid it upon my heart to make this issue my highest priority."
But waging the battle alone wore down Logue, a Foursquare Gospel church member. His blood pressure skyrocketed and one of his kidneys failed. Logue, 53, was about to pack it in when he met Schmit, who lent her organizational expertise. "This woman has high-powered lobbyists trembling," says Logue, who has a portrait of Abraham Lincoln on one wall of his office and a picture of John Wayne on another. "Without Cheryl, this casino would have been built by now."
A group of Yuba County evangelical pastors started meeting to pray for Logue. He no longer needs a kidney transplant.
The approved casino that Logue and others are fighting would belong to the 215-member Enterprise Rancheria Tribe. It has its sights set on a Highway 65 location only 25 miles north of Sacramento, an area expected to boom in the next five years. The tribe is based 45 miles north in Oroville—but that city of 13,000 already has two casinos.
The only way to override the agreement would be a referendum on the November ballot. For that Logue needs the help of churches, which have yet to mobilize laity.
"If we do nothing, we will lose," Logue says. "These guys already own the state government. The only place to stop them is at the local level."
Battle of Attrition
An entity dubbed the Federated Indians of Graton Rancheria, 568 people from the Miwoks and Pamos tribes, had no federal government recognition until 2000. With congressional recognition came a federal guarantee of a gambling site. And because the tribe has no land, it is allowed to buy a casino site.
The Graton Rancheria group eventually set its sights on Rohnert Park, a city of 42,000 people, 40 miles north of San Francisco. In stark contrast to the high desert of Barstow, Rohnert Park is in the verdant rolling hills of Sonoma County wine country.
Chip Worthington, who has been pastor of Rohnert Park Assembly of God for a quarter-century, traveled to Washington last September. He met with members of Congress and White House and Department of Justice staff, and delivered petitions signed by 4,700 residents.
Despite his efforts, the city council voted 4-1 the next month to approve construction of a tribal hotel and casino complex on 360 acres on the city's outskirts.
But Worthington believes he can so frustrate the developers that they will look elsewhere. Worthington filed suit in November against the city of Rohnert Park and Station Casinos, the casino's financial backer, arguing for an environmental study. Worthington filed another suit in December, demanding that residents be allowed to vote on the casino. In April, a county judge dismissed one lawsuit, ruling that an environmental study could come later.
Other Rohnert Park protesters have launched a recall movement against four city council members who sanctioned gambling. On a Friday afternoon, Lynne Conde, who attends Rohnert Park Bible Church, is in front of the local Roger Wilko Market looking for signatures. Says the homeschooling mom, who hopes to recall three council members: "God has called us to get out of our churches, put on our full armor, and walk through this thing."
John W. Kennedy is news editor of Today's Pentecostal Evangel, the weekly magazine of the Assemblies of God.
Related Elsewhere:
The National Indian Gaming Commission has more information about the Indian Gaming Regulatory Act.
Reverend Thomas Grey, head of the National Coalition Against Gambling Expansion, was interviewed by PBS's Frontline for a 1997 broadcast over the pros and cons of gambling.
Christianity Today editorialized after former Secretary of Education and author William Bennett lost millions in gambling.
Beyond Virtue and Vice | Some morals are absolute, but they are not ultimate. (June 25, 2003)
Christianity Today's coverage of gambling issues includes:
Addiction a Click Away | Internet gambling is hooking shut-ins, including Christians. (March 25, 2003)
Weblog: Salvation Army Rejects $100,000 From Lottery Winner | Last week, the winner of the $314 million Powerball lottery promised to tithe his winnings, rekindling the debate over whether churches should accept gambling money. (Jan. 02, 2003)
Fighting Chance | Bible-belt churches gear up for lottery battles in Tennessee and North Carolina. (March 25, 2002)
Weblog: No Ban on Internet Gambling | Ban on Internet gambling fails in U.S. House of Representatives (July 19, 2000)
Beating the Odds | Christians in two states defeat gambling by exposing its harmful effects on the poor. (Jan. 10, 2000)
Gambling Panel Urges Moratorium | By a 5-to-4 vote, the panel, after two years of study, suggests "some policymakers at all levels may wish to impose an explicit moratorium on gambling expansion, while awaiting further research and assessment." (June 14, 1999)
Gambling Away the Golden Years | Casinos are seducing an alarming number of seniors. Where is the church? (May 24, 1999)
Gambling with the Enemy | Instead of folding, the church should be upping the ante (May 18, 1998)
None Dare Call It Sin | How Mississippi's Bible Belt succumbed so quickly and so completely to the gambling industry. (May 18, 1998)
Spurning Lady Luck | Churches reject funds tainted by gambling. (Oct. 26, 1998)
Nominations Delayed | Will Gambling Study Be Biased? (January 6, 1997)
Voters Reject Betting Measures | Gambling ballot measures failed in five statewide initiatives during November's election. Gambling forces won only in Arizona, where voters approved a plan to allow five more Indian casinos, and in Michigan, where three casinos won approval in Detroit. (December 9, 1996)
Have something to add about this? See something we missed? Share your feedback here.
Our digital archives are a work in progress. Let us know if corrections need to be made.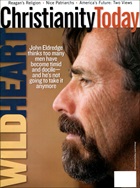 This article is from the August 2004 issue.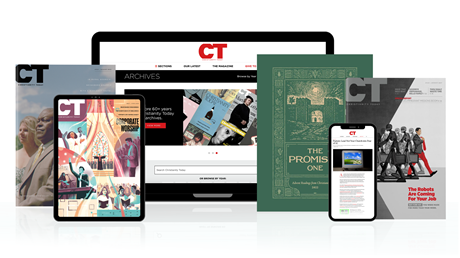 Subscribe to Christianity Today and get access to this article plus 65+ years of archives.
Home delivery of CT magazine
Complete access to articles on ChristianityToday.com
Over 120 years of magazine archives plus full access to all of CT's online archives
Subscribe Now
The New Gambling Goliath
The New Gambling Goliath