From time to time we report on frauds being perpetrated on Christians. This time we need to tell you about a problem that affects some subscribers of Christianity Today:
Unauthorized subscription dealers are soliciting renewals to CT. That is, some person or group is pretending that they represent CT or the subscription service we employ. They ask current CT subscribers to renew their subscription, and then they request payment. Naturally enough, they do not fulfill the subscription and simply pocket the money.
You would think catching such people would be easy. Apparently it's not. And get this: There are ways to do this that are so close to being legal, it's really hard to prosecute such schemes successfully! While we continue to investigate the problem, you can help by simply being alert.
How can you tell if the renewal letter you receive is really from us? If you receive a request to renew your order to Christianity Today, the renewal form will have our logo prominently printed on the offer. Legitimate renewal notices will ask that your check be made payable to Christianity Today and that your payment be mailed to our processing center located in Des Moines or Boone, Iowa. If you receive any offer that requests your check be made payable to any entity other than Christianity Today, please be suspicious of it.
Please do not hesitate to contact our subscription service at 1-800-999-1704 if you have any questions, concerns, or have received a suspicious piece of mail.
Anything But a Problem
Many readers will recognize the byline of two articles in this issue, that of Douglas LeBlanc (see "Wildheart" on page 30, and "Affectionate Patriarchs" on page 45). But many will not realize that Doug is now writing as a contributing editor.
We were crestfallen when Doug announced last fall that he and his wife would be moving to Virginia. Besides his enormous journalistic talent, Doug was a pleasure to work with. If we were to pick one beatitude to describe him, it would be that one about the pure in heart.
Though we will miss his physical presence, we won't have to miss his writing. For this issue, he reported on two controversies: John Eldredge and a new gender relations study. Doug is nothing if not fair. Doug's spirituality and that of John Eldredge-well, they are oil and water. And when it comes to gender relationships, Doug is a thorough-going egalitarian; and yet, he refused to let his own commitments interfere with his interview with W. Bradford Wilcox, whose recent findings tend to bolster more traditional gender relations. Regardless of his personal views, Doug let each person contribute his unique insights.
If you are (understandably) impatient for more of Doug's insights and elegant prose, you can check out a new blog that he and journalist Terry Mattingly produce daily: Get Religion, a commentary on how religion is reported in the media (http://getreligion.typepad.com). Or just read future CT issues.
Next Issue: What is the meaning of Christian marriage? Why are so many Christian scientists wrangling with one another about Intelligent Design? And what is the "ecstatic heresy," and why are so many people enamored with it?
Related Elsewhere:
Douglas LeBlanc's interview with W. Bradford Wilcox is also posted today. LeBlanc's profile of John Eldredge is this month's cover story.
Other recent fraud cases covered by Christianity Today include:
Fools' Gold | Christians lured into buying 'rare' coins. (June 30, 2004)
The 419 Fraud | New twist on an old scam tempts Christians to accept millions from a Muslim convert. (Nov. 20, 2002)
Swindle Taints Nigerian Church | Church growth and credibility in danger because of scam. (Nov. 20, 2002)
Greater Ministries Leaders Get Lengthy Prison Terms | After taking in 18,000 Christians with "gifting" program, five leaders convicted. (Oct. 2, 2001)
Indictments Handed Down | Five former Baptist Foundation of Arizona officials plead not guilty to theft, fraud, and racketeering. (May 17, 2001)
Jury Convicts Greater Ministries of Fraud | Five leaders face jail time for one of the largest Ponzi operations ever. (March 28, 2001)
Health Ministry Fraud Alleged | Ohio seeks $16 million in damages against Christian Brotherhood Newsletter. (March 9, 2001)
Elderly Investors Target Accountant | But Baptist Foundation of Arizona victims will have to wait in line. (May 17, 2001)
Defrauding the Faithful | If convicted, Greater Ministries defendants face massive fines, prison terms. (Feb. 8, 2001)
LeBlanc's weblog, GetReligion, is updated throughout the day.
Have something to add about this? See something we missed? Share your feedback here.
Our digital archives are a work in progress. Let us know if corrections need to be made.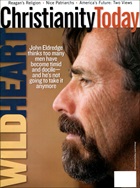 This article is from the August 2004 issue.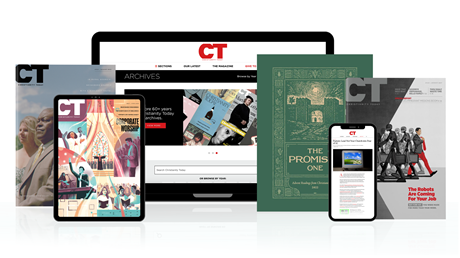 Subscribe to Christianity Today and get access to this article plus 65+ years of archives.
Home delivery of CT magazine
Complete access to articles on ChristianityToday.com
Over 120 years of magazine archives plus full access to all of CT's online archives
Subscribe Now
Inside CT: Subscription Blues
Inside CT: Subscription Blues