Joan Kroc's 1.5 billion dollar bequest recently put the Salvation Army on the front pages of many newspapers (and raised important questions about the potential effects of wealth on Christian organizations). But we didn't need the reminder—we've known all about the Army for a long time.
Or have we?
We tend to associate them with Christmas kettles, brass bands, and the upright, do-gooder stance gently mocked in the Loesser musical (and Marlon Brando movie) Guys and Dolls. Some of us have had more personal contacts: my wife and I still remember fondly the atmosphere of caring and peace in the Army-operated maternity hospital in Halifax, Nova Scotia, where our first three children were born. And in our younger, poorer years, we both sported the latest student chic off the racks of the "Sally Ann" thrift shop on Halifax's grimy Gottingen Street.
But do we really know this high-profile national organization? It seems the Army has become such a cultural fixture that the New York Times was actually shocked to discover that it is a Christian denomination whose first allegiance is to its Lord and whose first mission is evangelism.
But these commitments have never been far to find. They were the founding principles of this Wesleyan church, and they drove its tremendous nineteenth- and twentieth-century growth.
Apostle to the massesWilliam Booth—the Salvation Army's co-founder with his wife, Catherine—was born on April 10, 1829, in Nottingham, England. As Norman Murdoch put it in our Issue #26: William & Catherine Booth, "The Booths were at best laboring class, with little education. His father, 'a Grab, a Get,' by William's definition, died when William was just 14. By that time William was helping to earn the family income by working ...
1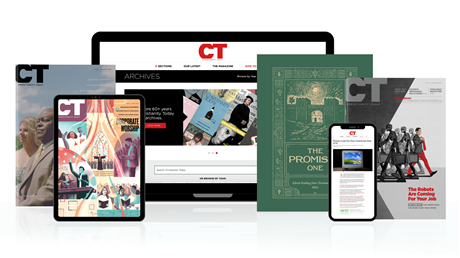 Find hope and historical insight. For a limited time, explore 60+ years of CT archives for free!
Daily devotions from Timothy Dalrymple during this pandemic.
Hundreds of theology and spiritual formation classics from Philip Yancey, Elisabeth Elliot, John Stott, and more.
Thought journalism that inspires you to think more deeply about your faith.
Join now and get print issues access to archive PDFs.
The Blood-and-Fire Mission of the Salvation Army
The Blood-and-Fire Mission of the Salvation Army