Early in September 2001, I prayed desperately for the safety of friends in a city just attacked by Islamic extremists. I mean not New York City—which was attacked only four days later—but Jos, the capital of Plateau state, central Nigeria, where I had spent three summers. The Twin Towers were not jihad's only targets that month.
On September 7, a Christian woman supposedly crossed a street Muslims had blocked off for their prayers. That became "sufficient" pretext for an explosion of violence, in which Muslims began slaughtering unprepared Christians. Two of my friends were under siege in a church for two days with a corpse and no water. Some Christians armed with sticks managed to capture attackers who carried automatic weapons. According to reliable sources, these attackers were mercenaries from Chad and Niger.
Although the Muslims were better armed at the time, Christians outnumbered them in Jos and some retaliated. In some neighborhoods, Christians were killed; in others, Muslims; in still others, Christian and Muslim neighbors protected each other from the madness. Nigeria has many tolerant Muslims, even in the Muslim-dominated north. Unfortunately, some of them became innocent victims of "Christian" retaliation.
Christians Targeted
In the following months, my friends continued to send disheartening e-mails. The fighting shifted to other parts of Plateau state during the next year, according to some estimates, killing more than 5,000 people. Foreign terrorists targeted Christian areas at night, killing hundreds and driving perhaps hundreds of thousands from their homes. Two years later, displaced thousands remain, most living in related tribal lands, unacknowledged by the world.
The unexpected appearance of automatic weapons and mercenaries led some to suspect that the attacks were premeditated, a suspicion I find plausible. During my first trip to Nigeria, I listened intently as a local minister whom I will call Adamu recounted his experience during an anti-Christian riot in Zaria in 1987. Although the riots supposedly erupted spontaneously, the riot's leaders apparently had the city mapped out. Protestors moved from block to block, systematically killing pastors. They began hurling stones through Adamu's windows as he, his American wife, and their baby took shelter beneath a table. Adamu and his family survived only because a moderate Muslim neighbor admonished the crowd to go on to the next street.
This conflict is not new, nor did it originally involve Christians. For centuries before British rule, the Hausa-Fulani emirs regularly raided central Nigeria for their slave trade, but the local peoples successfully resisted their conquest.
Later, the British, who practiced indirect rule, placed non-Muslim central Nigeria under these emirs. During this period, Hausa became the trade language, leading to outsiders' faulty identification of all northerners with Hausa Muslims.
Meanwhile, Christianity began to take root there (often despite colonial objections). After colonialism ended, Christianity became dominant in many states in the nation's middle section with large minorities even in most northern states.
During my travels in rural Plateau state, I saw churches almost everywhere. In many villages, most residents attend early morning prayer. On one evening I prepared to lecture to what I expected would be 20 to 30 Christian high school students. Instead, close to a thousand showed up with their lanterns (in case the lights failed), and many were singing before I arrived.
But the spread of Christianity and the freedom of middle states from Hausa political control threatened some northern politicians, who exploited Islam's jihad tradition (and many unemployed Muslim youths) to seek to reclaim the region. Islamic extremists killed Christians in supposedly spontaneous riots in various northern cities in the 1980s and 1990s, despite the objections of moderate Muslims.
Initially Christians "turned the other cheek," but finally a minority began arming themselves and determined to strike back, trying to kill as many Muslims as Muslims killed Christians. When a Christian (Olusegun Obasanjo) became the nation's first democratically elected president in years in 1999, many northern states even with sizeable Christian minorities responded by adopting Shari'ah, Islamic law.
In the past half century, many Muslims also brought their own faith to Plateau's capital, Jos, using prayer calls and blocking off streets for Friday prayers. Muslims and Christians interacted peacefully. But Plateau state has not known peace now for several years.
Starting in 2002, as the Anglican bishop of Jos noted, "jihadists" began slaughtering or driving out the Christians from Yelwa-Shandam in southern Plateau state. Since then, tens of thousands of people—some have claimed as many as 500,000—have been driven from centuries-old farmlands, with few perpetrators brought to justice.
On February 24 of this year, for example, Christians in an early morning prayer meeting were surrounded and massacred. Local Muslims allegedly declared Yelwa part of a Shari'ah state.
Finally, in May 2004, some local Tarok tribesmen, now armed with automatic weapons, retaliated and slaughtered Muslims in Yelwa. Suddenly the international media, which had mostly ignored Christians' plight, reported that Christians had slaughtered Muslims in (according to one report) "the Muslim town of Yelwa." Horrified Muslims were widely quoted.
I do not justify the slaughter of the Muslims in Yelwa. Most Nigerian Christians I know repudiated the violence. But I am utterly astonished at the biased coverage, much of which offered no hint of the injustices that led to these actions. In June 2000, I taught 60 pastors in a church district headquarters in Yelwa. If Yelwa was now a "Muslim" town rather than a mixed one, it is only because Christians had been slaughtered and driven out.
The immediate consequence of the irresponsibly biased report that "Christians" had attacked "Muslims" was more violence. Against the advice of Muslim moderates, the governor of Kano encouraged Muslim youth to protest the murder of Muslims in Plateau state. Carnage ensued. One eyewitness who escaped reported a baby burned alive, and the mother's screaming protests leading to her own death.
Contacts in Kano estimated 3,000 Christians dead. While I seriously doubt that anyone was counting, the discrepancy with "official" figures is striking. The government reported fewer than 50 casualties (their faith unspecified), a report that international media largely followed. While such deflated figures help prevent a cycle of further violence, they also further marginalize Kano's Christians. Reportedly, the morgues and refrigeration units were full. One friend who grew up in Kano demanded to know which corpses the government really considered dead.
Another friend reports that every Christian he knew in Kano had lost a relative. Radical Muslims in Kano have long oppressed Christians, rezoning and bulldozing many churches built by impoverished Christians, who have also been targeted in riots there.
Extremists on both sides of the conflict have admittedly promoted propaganda for their own political ends. But when media report only one side's claims, it stirs a sense of injustice and alienation among the victims. Where "truth" is determined by power, those who control public discourse always win the arguments. My friend from Kano explained that when the census was being taken there during his childhood, all were instructed to include their chickens and goats in the count. (Perhaps inflating the northern population and counting all northerners as Muslims would explain how, a few decades ago, 33 million new Muslims appeared between two censuses held 10 years apart!)
Religious freedom is another volatile issue. I met many former Muslims, who in the border areas, exposed to both faiths, converted to Christianity. Some, however, faced death threats from their families. One young convert from southwest Nigeria (where most Muslims are moderate) told me that her family put her out on the street when she followed Christ.
Sunday's Prayer
The spread of Christianity in Africa has given evangelicals hope for the future. Nigeria is easily Africa's most populous nation, and its church impacts the church throughout west and central Africa. But in Nigeria, the Sudan, and other border regions, some radical Muslims seek to expand their territory southward, usually at the expense of Christian populations who live there. If the world appeases them with polite silence as Neville Chamberlain appeased the Nazis, with what lands shall we appease them in two decades? In four?
Yet when I think of the gentle and loving Christians I know from Plateau state, I do not think first of the future. We are one body. When our brothers and sisters die, part of our heart dies with them.
A Nigerian named Sunday was one of my students at Eastern Seminary in Philadelphia four years ago, when we learned of a riot in his home state of Kaduna. Thousands of radical Muslim youth had marched for several days in the state capital to demand Shari'ah, so Christians decided to stage a peaceful countermarch, pleading that Shari'ah not be imposed. Muslims controlled the politics of the state, but Kaduna had a large Christian population that finally decided to speak up.
As we heard the story, some Muslim youths began hurling stones at the Christian marchers, most of whom had traveled from the southern part of the state for the march. When some Christian youth hurled stones back, extremist Muslims suddenly attacked with automatic weapons and machetes, slaughtering hundreds, most of them women. Children were slaughtered on their way home from school. Others returned to find their parents dead.
I prayed with Sunday. His cousin had been killed, and he did not know whether his brothers, now missing, were dead or alive.
"Rise up, O God," I cried passionately. "Avenge the blood of your servants!"
When I finished, Sunday prayed. "Please forgive the Muslims and spare them," he pleaded, "because they do not have hope."
I bowed my head in shame. Sunday's compassion was right. And for the safety of millions of our brothers and sisters like Sunday, as well as for those Muslims, we need to keep praying for peace—and speaking for truth.
Craig Keener is professor of New Testament at Eastern Seminary in Philadelphia.
Related Elsewhere:
Also posted today is a sidebar: Back to the Basics | Christian-Muslim violence requires a 'new' missions strategy: forgiveness and love.
During riots in Plateau State this May, we compiled a page of articles as we followed the crisis. Articles include:
Eye for an Eye for an Eye | Are Nigeria's deadly religious riots really about religion? (June 22, 2004)
Weblog: 3,000 Christians Killed in Kano Attacks, Group Says | Nigeria death toll much higher than previous claims (May 21, 2004)
Pastors Killed, Churches Burned| New wave of violence begins in Nigeria. (May 17, 2004)
Weblog: Nigerian Christians Say Nearly 600 Killed In This Week's Riots | A situation in desperate need of hard reporting. (May 14, 2004)
Weblog: Fresh Fighting in Nigeria—Death Estimates Now Over 1,000 | As Muslim prayers ended today in Kano, Nigeria, more violence erupted in the city that officials thought they had largely under control. (May 14, 2004)
Weblog: Eye-for-Eye Religious Violence Blinds Nigeria | Muslims retaliate against retaliatory attack, leaving many casualties. (May 11, 2004)
Weblog: Nigerian Christians Attack Muslims, Kill Dozens | Reports estimate that between 67 and 300 are dead after Christian ethnic Taroks attacked Muslim cattle-herders in the town of Yelwa in central Nigeria's Plateau State. (May 05, 2004)
International Christian Concern has stats and persecution information on Nigeria.
The U.S. Commission on International Religious Freedom has a six-page policy focus on Nigeria.
More from Nigeria is available from our World Report and from AllAfrica.com.
Have something to add about this? See something we missed? Share your feedback here.
Our digital archives are a work in progress. Let us know if corrections need to be made.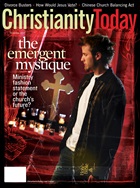 This article is from the November 2004 issue.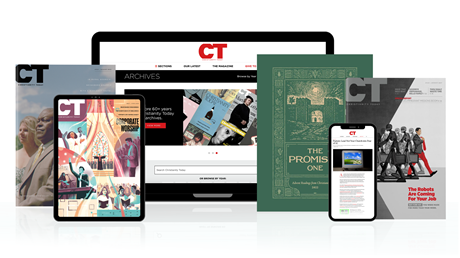 Annual & Monthly subscriptions available.
Print & Digital Issues of CT magazine
Complete access to every article on ChristianityToday.com
Unlimited access to 65+ years of CT's online archives
Member-only special issues
Subscribe
Mutual Mayhem
Mutual Mayhem