We all know that the Bible teaches us to obey, and pray for, our government. We are familiar with the passage where Jesus says, "Render therefore unto Caesar the things which are Caesar's, and unto God the things that are God's" (Mt. 22:21). And Paul teaches that we should pray for "kings, and for all that are in authority, that we may lead a quiet and peaceable life in all godliness and honesty" (1 Tim. 2:2). But in a self-governing society, something else is required before the Lord. We should not only obey our rulers and pray for them; we should pray for ourselves, that we be watchful and wise as we assist our rulers in the common task of self-government. "We the people of the United States," as the Constitution says in its preamble, have established our governments to operate by our consent. This means that our opinions about the issues and controversies that trouble our country actually have an impact on how we are ruled. And so our prayers should be for the ruled as well as the rulers.
In January 1787, Thomas Jefferson wrote from Paris to a fellow officeholder in America, commenting that the governments of Europe, "under the pretense of governing … have divided their nations into two classes, wolves and sheep." Jefferson concluded, "Cherish therefore the spirit of our people, and keep alive their attention. … If once they become inattentive to the public affairs, you and I, and Congress, and Assemblies, judges and governors shall all become wolves." Simply put, our chosen rulers need our vigilance as well as our prayers to perform their jobs well. They need us to keep them informed, to keep them honest, and above all to keep them humble.
Jesus' encounter with Pontius Pilate, in its own way, is a striking lesson ...
1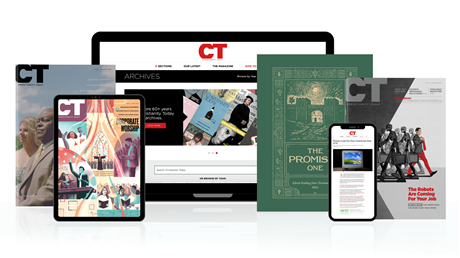 Subscribe to Christianity Today and get access to this article plus 60+ years of archives.
Home delivery of CT magazine
Complete access to articles on ChristianityToday.com
Over 120 years of magazine archives plus full access to all of CT's online archives
Subscribe Now
The Prayers of a Self-Governing People
The Prayers of a Self-Governing People