The basic facts of the genocide that engulfed Rwanda a decade ago are well known (see "Healing Genocide," CT April 2004, p. 76). Hutu militias, soldiers, and ordinary citizens used machetes and guns to slaughter 800,000 Tutsis and moderate Hutus, in what The Atlantic called "the most efficient killing spree of the 20th century." With an average of 8,000 people dying daily, the United States deplorably led an effort to remove U.N. peacekeepers from Rwanda, refused to jam radio broadcasts that incited the mayhem, and would not use the term genocide to describe the carnage, afraid of its obligation to act.
Predictably after the violence, once again we heard the post-World War II cry, "Never again!" In today's world, never is apparently about 10 years.
The ink is barely dry on an administration-brokered peace protocol in Sudan between the Arab, Muslim-led government in the north and Christian and animist rebels in the south. The agreement formally ends a 21-year civil war that has left 2 million people dead. And yet in Sudan's western Darfur region, systematic killing on a massive scale continues. Working hand-in-glove with the government of Sudan, Arab militias called the Janjaweed have put down a nascent rebellion, murdered 30,000 black African Muslims, and raped and abused countless women and children since February 2003. Relief officials estimate that up to 2 million villagers have fled their tribal lands for makeshift camps in Sudan and neighboring Chad. Some 300,000 of them could die over the next few months from malnutrition and disease. Officials estimate 10,000 people are dying each month in Darfur.
Is the response today any better than it was in 1994? So far it is. Secretary of State Colin Powell and U.N. Secretary General Kofi Annan traveled to Sudan in late June to urge Khartoum to disarm the militias. On July 22, both chambers of Congress voted unanimously for a resolution calling on the Bush administration to label the crisis in Darfur by its correct term—genocide (defined in part by the 1948 U.N. Convention on Genocide as "deliberately inflicting on the group conditions of life calculated to bring about its physical destruction in whole or in part").
According to a new poll, "Americans on the Crisis in Sudan," Americans are ready to impose sanctions and even take stronger action. Some 69 percent of respondents say the United Nations and United States should use military force if necessary to stop the violence if the United Nations determines that genocide is occurring in Darfur.
Evangelical Christians have been out in front on this issue, as in other recent human rights and religious liberty cases. In August, a prominent group including the National Association of Evangelicals and others urged President Bush "to take a more decisive role to prevent further slaughter and death." Suggested actions include authorizing massive humanitarian aid and exploring "all available intervention options—including sending troops to Darfur."
Pressuring the powers that be is not enough. We need to give generously to agencies that provide relief for refugees. Even more than that, we must be on our knees, individually and corporately, pleading with God to rescue the perishing.
Related Elsewhere:
Other recent Christianity Today articles on Sudan include:
Sudden Death in Darfur | John Danforth, new U.S. Ambassador to the United Nations, demands Sudan stop murderous Arab militias (July 16, 2004)
Ethnic Cleansing, Genocide, and Plain Old Murder | What Tony Campolo and the State Department mean in recent comments about Palestine and Sudan. (June 23, 2004)
Freedom for Sudanese Faith | With new peace accord signed, Christians prepare to meet needs (July 12, 2004)
Ambassador: Sudan Accords Only One Step in Peace Process | Continued effort to implement and monitor Sudan's peace agreement will be necessary to ensure safety for its population, Michael Ranneberger says. (June 04, 2004)
Hope, Caution Follow Signing of Sudanese Peace Agreement | After 21 years of civil war, Sudan may finally be on the verge of peace. But don't stop praying. (June 04, 2004)
Submitting to Islam—or Dying | Ceasefires and peace talks bow to greater powers in Sudan (Oct. 8, 2003)
Have something to add about this? See something we missed? Share your feedback here.
Our digital archives are a work in progress. Let us know if corrections need to be made.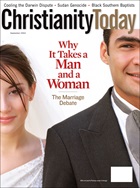 This article is from the September 2004 issue.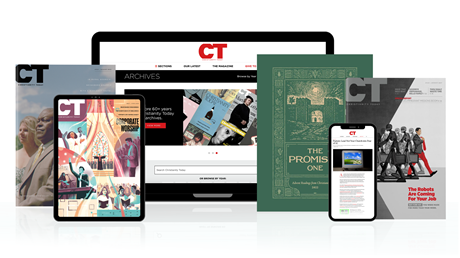 Subscribe to Christianity Today and get access to this article plus 65+ years of archives.
Home delivery of CT magazine
Complete access to articles on ChristianityToday.com
Over 120 years of magazine archives plus full access to all of CT's online archives
Subscribe Now
Never Again?
Never Again?