true
While on the surface it may seem like just a Christian "Chick Flick on the Prairie," Love Comes Softly explores several deep theological and cultural themes that make for good viewing by men and women alike.
Love Comes Softly is based on the first of Janette Oke's best-selling series (by the same name) of Christian "prairie romance" books. The book, originally published in 1979, has sold more than 30 million copies. The made-for-TV movie version debuted on the Hallmark Channel in the spring of 2003 and received the network's highest ratings ever—especially among female viewers ages 25-54.
Love Comes Softly is the story of Marty Claridge, a young woman who has left her familiar life in the city to begin a new life on the prairie with her husband, Aaron. But their youthful dream becomes a nightmare, as Aaron's life is cut short and Marty suddenly finds herself a widow. As if dealing with her grief isn't enough, Marty must also decide where she will spend the harsh prairie winter, as the wagon trains have already stopped traveling for the season.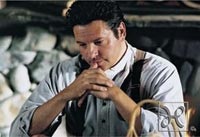 Facing her future, Marty receives a proposition from a soft-spoken widower named Clark Davis. Marry him for convenience, he suggests; she will then have a roof over her head for the winter, and Clark's daughter Missie will benefit from some much-needed maternal influence. When the spring thaw comes, Marty will be free to leave if she so chooses.
Marty brokenheartedly agrees and takes up with Clark and Missie for what she believes will only be a six-month stay. During that time, however, she learns the true nature of love as she struggles to build a new life while grieving her old one.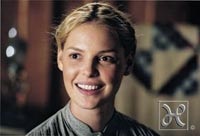 As far as TV movies go, Love Comes Softly is very well done. The setting is straight from Little House on the Prairie—not surprising since it was co-directed by Michael Landon, Jr., whose father was the star of that popular TV series. The movie harkens to a bygone era when life was hard and people were tougher, yet kinder and gentler. The cabins seem a bit too clean and the pioneers' hands a bit too soft, but real prairie life would not have felt as inviting.
As Marty Claridge, Katherine Heigl (Roswell) comes across as a bit too modern. While she is obviously a spirited character, she sometimes conveys the attitude of a present-day teenager, not a young woman from the 1800s. At times she struggles to capture the range and depth of emotion that befits her current situation and is portrayed more richly in the novel.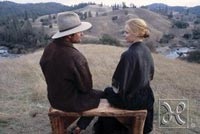 Dale Midkiff (Maximum Velocity), who plays Clark, also seems unsure of his character's persona. He is a kind man, but seems a bit surfacey at points. We know Marty and Clark must both feel incredible pain and confusion, but their acting is sometimes less than convincing.
On the other hand, Skye McCole Bartusiak (24) plays the spunky Missie Davis with unbridled emotion. As a child who must suddenly live with her father's new wife, Bartusiak's emotions range from fierce hatred to deep sadness to reluctant acceptance, and finally to love. She, too, sometimes acts more like a modern brat than a pioneer child, but her intense encounters with Marty are memorable and endearing.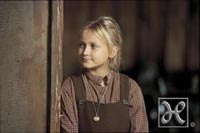 Love Comes Softly works best at a thematic level. Because it's based on a romance novel, the movie obviously explores the nature of love. Marty has lost her first love, Aaron; she marries Clark solely for convenience and does not expect—or want—to love another man. However, Marty's wise friend Sarah (Theresa Russell) helps her see that love is not always instant or accompanied by romantic fireworks.
The movie also addresses the topic of prayer. Each morning, Clark goes out to a bench overlooking the valley and spends time talking (and sometimes even singing) to God. Marty questions why he continues to pray even after experiencing so much hardship, and Clark's answer is a terrific explanation of where God is when bad things happen to good people. It's a simple response, but one that is filled with faith.
Clark's faith is also evident when he tells Marty why he thinks her short stay will be worth all the difficulty. "Nothing is a waste of time if it adds to the person that you are," he says. And while Marty probably would not agree for most of the film, by the end she realizes that even though her life has not followed her plan, God has brought joy out of hardship.
Talk About It
Discussion starters
How does the movie portray marriage? How is it the same as the modern-day view of marriage? How is it different?


Why does Clark pray? What can we learn from his prayers? Have you ever wondered whether it was worthwhile?


Is love a feeling, a decision, or both? What does the Bible say about love? Are there biblical parallels to the movie's story?


What does Sarah mean when she says that love comes softly?
The Family Corner
For parents to consider
This movie is intentionally family-friendly. It contains no nudity, violence, or vulgar language.
Copyright © 2004 Christianity Today. Click for reprint information.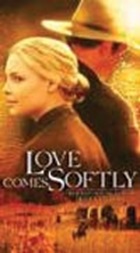 Browse All Movie Reviews By: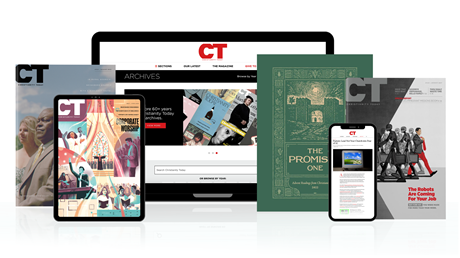 Subscribe to Christianity Today and get access to this article plus 65+ years of archives.
Home delivery of CT magazine
Complete access to articles on ChristianityToday.com
Over 120 years of magazine archives plus full access to all of CT's online archives
Subscribe Now
Love Comes Softly
Love Comes Softly