true
With the October 1 release of Woman, Thou Art Loosed: The Movie, one of Bishop T.D. Jakes' most popular messages—a story of hope for wounded women—hits the big screen. The story had been adapted into a stage play, and now it's a feature-length film that deals with the issue of childhood sexual abuse, tracing protagonist Michelle's journey toward healing. Jakes spoke to us about his hopes for the movie, the risks of dealing with a difficult topic, and the importance of interaction between churches and social service agencies.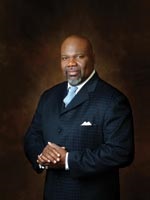 You're known for your ability to minister to hurting women. But how did you come to the point where you decided to address the issue of sexual abuse through a film?
T.D. Jakes: It's been an ongoing conversation since I wrote the book Woman, Thou Art Loosed! I'd wanted to re-enter the conversation because I learned more about these issues after I wrote the book than I'd known before, because so many people wrote me with their stories. This movie is dedicated to all of those stories. There are slices of all of them here.
The response to the play was overwhelming. Many times, we would need to stop a scene and wait for the audience because they began to pray or to worship during the performance. Eventually, we started doing altar calls.
As we saw that response, we began to talk about maybe doing something with video. I started dreaming. Stan Foster, a fantastic scriptwriter, started putting it together. Things started to develop. I was also amazed by the number of actors and actresses who didn't mind that we didn't have much money to offer, because they were so hungry to do something positive.
It's a positive film, but it's definitely not a light one. Are you concerned about the way potential audiences will respond to the R rating?
Jakes: The film deals with difficult subject matter and does include some violence. I felt a responsibility to be true to the audience. You cannot sugarcoat child abuse. You can't make that light, and I think that's part of the ministry.
When a child has been abused, counselors often give them dolls to help them talk about it because sometimes it's easier for them to say what happened to the doll than it is to say this happened to me. See the movie as a doll. It's not appropriate for little children, but a teenager may be able to point to the character of Michelle and say that happened to me.
The film deals with these difficult issues primarily from the perspective of women-and in this case, African-American women. In the past, black men criticized films like The Color Purple and Waiting To Exhale, because they felt vilified. Are you concerned about that happening here?
Jakes: That's exactly why we've included Todd's character. He's a church guy, squeaky-clean, passionate and concerned about Michelle. He represents the good guys who come to the rescue and walk women through that process. He's the redemptive masculine character that helps us say all men are not like Reggie, the abuser.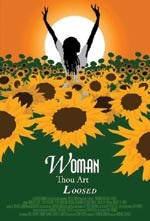 Do you have strategies in place to make sure the movie crosses into different demographic markets?
Jakes: I think since September 11 we've begun to recognize that we're Americans more than anything else. Something about a great threat and a huge attack brings about a certain level of unity. Some problems are simply everybody's problems. This is one of those issues that goes across the board.
If the reception is anything like the Woman Thou Art Loosed message, it will be pretty universal. When I wrote the book, I was shocked at how many responses I received from white women and Asian women as well as black women. Old, young, rich, poor. We had the film translated into Spanish for the Spanish-speaking community. When we held the screening in a predominantly Hispanic church, the pastor felt adamantly that this was an issue that would speak to his community. So it's probably universal. And that universality is the gate that I hope breaks open the wall.
You really seem to zero in on the pain that Cassie's character experiences. She loves her daughter, but her loneliness causes her to accept a bad situation. Why was it so important to develop that character?
Jakes: Cassie's character shows how fear of being alone—and mental oppression that some women experience—can cause them to compromise the safety of their children. She looks at herself, and believes Reggie is the best she can do in a partner. He reinforces that, saying things like I'm the best man you'll ever have, Cassie. It's not that he locks her in the house every day before he goes to work. She can run at any moment. But constantly saying I'm the best deal you're going to ever get leaves her in an imprisoned situation.
I'm also trying to tell mothers, Listen to your daughter. She may not be lying. She's trying to tell you something, so look into it.
The portrayal of the church is pretty significant in a couple of ways. For one thing, most of the church scenes were shot during actual services, right?
Jakes: That's one of the unique things about the film. Those were actual services, that's really the choir, there were actually people coming to Christ as the actors were in the auditorium. One of the reasons we wanted it that way is because most of the time when Hollywood plays church, it looks like they're playing church. It doesn't look real. What was also interesting was that many of the actors who don't attend a service like that were really awed and inspired by the services themselves. So there's a strange mixture between acting and reality there.
The film also has some hard questions for churches.
Jakes: At one point, Michelle's character yells, "How can this be the house of God when hypocrites like you are here?" I think one of the things that needs to be said is that the church is not a spiritual club for religious elitists who have arrived. When we define ourselves like that, we alienate ourselves from any potential of evangelism. We need to be seen as a therapeutic place, as a hospital for broken people to come. We need to admit the fact that just because you said a sinner's prayer doesn't mean that everything is okay for the next thirty-five years. When we perpetuate that myth, people who are in crisis are more worried about their reputation in the church and less secure in their opportunity to be healed. But in this case, instead of an outsider blowing the whistle on the church, it's the church blowing the whistle.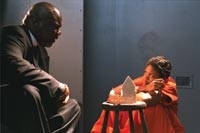 You've spoken of some of the benefits that you see coming from the film. What are some of the risks you feel you're taking?
Jakes: The first risk is the business risk—putting millions of dollars into something when you don't know if anybody's going to pay attention. The only reason any of us are willing to make the risk was that we believe in the message.
Then there is the risk that any time you discuss something of that magnitude, hurting people will go deeper into hiding rather than come to the forefront. That's why I think it's important that churches own the film. It's also why we want churches and social institutions to work together to bring awareness to their communities.
Why do you believe that partnerships between churches and social services are so important?
Jakes: A lot of people will see the film and enjoy it as entertainment. They'll laugh at the funny parts, weep at the serious parts and go home. And we meant for it to be entertaining. But for many people this is reality. The movie doesn't end. We need to be there for those people and to make sure they can see some of the options that are available to them.
The problems the film addresses are everybody's problem, not just the church's problem. We certainly have a responsibility to be involved in the process, because counseling alone can't regenerate the heart. Preaching does that. But regeneration of the heart doesn't always typify the restoration of a wounded mind. We're transformed by the Word, and by the renewing of our minds. That transformation is a process, and clergy should not feel embarrassed to invite the support of counselors.
More information about the film—and materials for assisting abuse victims and those who care for them—can be found on the film's official website, www.wtalmovie.com.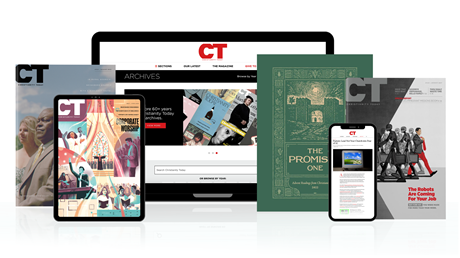 Subscribe to Christianity Today and get access to this article plus 65+ years of archives.
Home delivery of CT magazine
Complete access to articles on ChristianityToday.com
Over 120 years of magazine archives plus full access to all of CT's online archives
Subscribe Now
Jakes on the Loose
Jakes on the Loose