Journalist Patricia Raybon, a faculty member at the University of Colorado at Boulder, has written articles on family and faith in The New York Times Magazine and Newsweek. But the writing challenge reached a new level when one of her daughters embraced Islam, another became pregnant out of wedlock, and her husband faced life-threatening health issues. So did the spiritual challenge, which Raybon examines in I Told the Mountain to Move (Tyndale, 2005). Stan Guthrie, a CT senior associate editor, spoke with her.
Why did your daughter become a Muslim?
I have two grown daughters. My youngest daughter, Alana, has always been the nonconformist. During high school and in college, she began to question her faith and ended up in the Nation of Islam.
Later in college, Alana encountered friends who happened to be from the Middle East. They criticized the Nation of Islam as not valid, and she left it. The next thing I knew, she was declaring Islam to be her faith. It was an intense crossroads for me. But as I prayed, I felt God was saying to me, "Trust me and love her." That was a key starting point.
What kind of Christian home did you have?
I grew up in a strict home. For us, that meant going to church every Sunday. For my girls, that meant youth activities, choir, that whole profile. Clearly, I wasn't introducing my children to Jesus. Once you know him, you don't walk away from him. What I introduced them to was institutional church, to organized activities under the roof of a church.
Whatever I did, I thought I was doing the right thing. It did not turn out that way.
There are no guarantees for anyone.
But even more riveting to me was that my prayers didn't move these mountains. I thought, I'm a good Christian, but my household life doesn't look like it. Wouldn't it be interesting if the problem lay in my prayer life? So I decided to step back from the mountains and start on this journey to learn how to pray. Some of the mountains moved, in fact. But more importantly, I moved closer to God.
In that closeness, I found that the mountains didn't loom as large. I found that I could have love, peace, joy, grace, patience, kindness, goodness, and self-control if I stayed there and not at the foot of my mountains.
What other lessons have you learned?
I've learned that prayer is not about talking as much as listening. It is about enjoying God's presence. So I read the works of Brother Lawrence, Richard Foster, Oswald Chambers, and Andrew Murray. I won't criticize the African American church, but in the black church, I had never been introduced to any of these classic prayer people. And I'd never heard any African Americans talk about prayer in the same way.
I was fascinated that these authors talked about stepping into the presence of God and resting there, just being there, not necessarily saying anything, but enjoying refreshment in the presence of God.
How have things gone with Alana?
Do you argue all the time or have a theological debate every time you sit down with your teenager or your young adult? Or do you commit to being a family? We decided to do the latter. God was asking me, first, to build a family and trust that my daughter's faith walk was his business and that he would work it out. We are in the process of living that out every day.
Have you made peace with the situation, or does it still tug at you?
Oh, it tugs every day. But I trust that God will resolve it, even as he's changing me.
Who's your audience?
Christians who have struggled with prayer—both laity and clergy. I heard from a rural pastor who said he had grown weary of shepherding his small flock. My story reminded him that we can have a remarkable and personal relationship with our heavenly Father and with each other in spite of problems. That's why I say that my circumstances are not as important as the struggle to learn how to address any amount of circumstances through prayer. That's a struggle a lot of people of faith understand. I wonder if we don't talk more about prayer success than about the journey. It's the journey that matters more.
Related Elsewhere:
More about Patricia Raybon is available from her website.
I Told the Mountain to Move is available from Christianbook.com and other book retailers.
More information, and an excerpt of the first chapter, is available from Tyndale.
For book lovers, our 2005 CT book awards are available online, along with our book awards for 2004, 2003, 2002, 2001, 2000, 1999, 1998, and 1997, as well as our Books of the Twentieth Century. For other coverage or reviews, see our Books archive and the weekly Books & Culture Corner.
Have something to add about this? See something we missed? Share your feedback here.
Our digital archives are a work in progress. Let us know if corrections need to be made.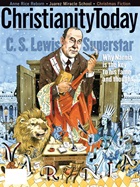 This article is from the December 2005 issue.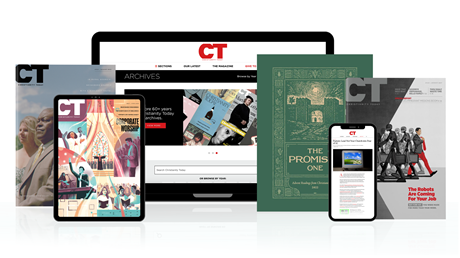 Subscribe to Christianity Today and get access to this article plus 65+ years of archives.
Home delivery of CT magazine
Complete access to articles on ChristianityToday.com
Over 120 years of magazine archives plus full access to all of CT's online archives
Subscribe Now
When the Mountains Don't Move
When the Mountains Don't Move