true
A writer once tried to paint [Johnny] Cash into a corner, baiting him to acknowledge a single denominational persuasion at the center of his heart. Finally, Cash laid down the law: "I—as a believer that Jesus of Nazareth, a Jew, the Christ of the Greeks, was the Anointed One of God (born of the seed of David, upon faith as Abraham has faith, and it was accounted to him for righteousness)—am grafted onto the true vine, and am one of the heirs of God's covenant with Israel."
"What?" the writer replied.
"I'm a Christian," Cash shot back. "Don't put me in another box."
Despite his Baptist/Pentecostal upbringing, Cash was never terribly concerned about denominations. Or about nickel-and-dime theology. Or about tedious doctrinal parsing. "In my travels to Europe, Asia, and Australia, many times I have remembered and realized more fully that the gospel is the only doctrine that really works, and it works for all men," he once declared. "But when this or that denomination begins to feel, or still worse, begins to teach that their particular interpretation of the Word opens the only door to heaven, then I feel it's dangerous."
So, exactly what "kind" of Christian was Cash?
A staunch, conservative, Bible thumper? It sure seems so if you read the introduction to his 1986 novel about the life of the apostle Paul, Man in White: "Please understand that I believe the Bible, the whole Bible, to be the infallible, indisputable Word of God. I have been careful to take no liberties with the timeless Word."
But based on a passage from his 1997 autobiography, Cash doesn't seem as steadfast: "Once I learned what the Bible is—the inspired Word of God (most of it anyway) … " (To be fair, he continues this shadow of doubt with ...
1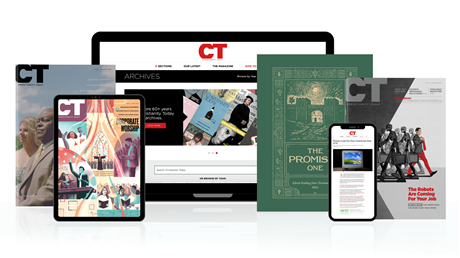 Find hope and historical insight. For a limited time, explore 60+ years of CT archives for free!
Daily devotions from Timothy Dalrymple during this pandemic.
Hundreds of theology and spiritual formation classics from Philip Yancey, Elisabeth Elliot, John Stott, and more.
Thought journalism that inspires you to think more deeply about your faith.
The Man Came Around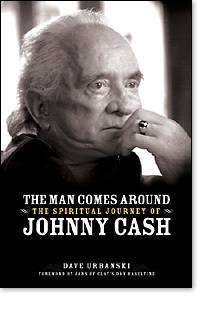 This slideshow is only available for subscribers.
Please log in or subscribe to view the slideshow.
The Man Came Around