true
Last year, major and independent labels released more than 100 gospel albums, and I had the enviable challenge of trying to keep up with them all. And not just the sheer volume, but a growing stylistic diversity. Choosing the year's best was no small task.
In making my picks, I carefully considered two questions: What precisely makes a good gospel album? And if a friend were to borrow, then lose a CD from my 2004 collection, for which ones would I be willing to lay aside my belief in nonviolent conflict resolution to backhand said friend?
Some of my choices may surprise you. While several of these are record-setting albums by high-visibility artists, others are from artists with a quieter presence in the industry. There's very little overlap with the recent Stellar Awards, and a couple of these are also on our Favorite Worship Albums of 2004.
Listed in alphabetical order by artist's last name:

Natalie Grant
Worship with Natalie Grant & Friends (Integrity)
One of the best things about the praise-and-worship movement is that it's got people who might not attend each others' churches singing each others' music. This has happened occasionally before—think the late Rich Mullins' "Awesome God" or the genre-jumping music of Andrae Crouch. But albums like this, which feature praise-and-worship songs like "Agnus Dei" and "Shout to the Lord" restyled with gospel flair, reframe the term "movement music." This time around, the movement pushes God's people beyond the work of legal and social justice to the "heart work" of reconciliation, free of bland platitudes about colorblindness. And this album, which includes friends like Vandross-voiced Darwin Hobbs and John Elefante, is an excellent soundtrack.
Click here for the original review




Israel Houghton and New Breed
Live from Another Level (Integrity)
Houghton and New Breed are clearly from the "go big or stay home" school of ministry, as evidenced by their multicultural vision for worship, their combination of musical influences, and, oh yeah, the title of this album, which I saw as a gutsy declaration that would be either a roaring success or a head-in-hands, why-did-y'all-call-it-that? failure. No worries, though. I was so impressed, I passed it along to other colleagues here at Christian Music Today, who promptly added it to our "Favorite Worship Albums of 2004" list. It's also garnered Stellar Awards for Houghton for Male Vocalist of the Year and CD of the Year. In short: Slammin' band. Eclectic styles. Versatile vocalists. Rapid changes. Powerful lyrics. Skillful leadership. I recommend.
Click here for the original review




Donald Lawrence & Co.
I Speak Life (Verity)
In his first album for Verity records and without his Tri-City Singers, Lawrence demonstrates why he has such a strong presence as a frontman and behind the scenes as a producer. He continues to blend emotive, spiritually-based lyrics with a patchwork of styles, with nary a misstep here. A coterie of guests from the gospel and mainstream genres join him, notably Donnie McClurkin on the title track; jazz veterans Lalah Hathaway and Ramsey Lewis on "Don't Forget to Remember;" and hip-hop soul's Faith Evans. The music is profoundly enjoyable and includes soul, step, funk, classical and a touch of world music.
Click here for the original review




J Moss
The J Moss Project (GospoCentric)
"What we wanted to do was to come down the street of 'This is real. This is everyday life, this is what I was feeling,'" J Moss told Christian Music Today about his PAJAM-produced album, The J Moss Project. That sense of authenticity permeates the sizzling gospel R&B project, which represents the three-man PAJAM's original goal: An album for Moss. It features Moss' silky-sweet voice over bass-driven, beat-heavy songs ready for the Top 40. Highlights include "I Wanna Be," "Unto Thee" and "Livin' 4," a semi-autobiographical track which describes Moss' determination "to guard my soul and my destiny and my anointing and my life—what God has for me."
Click here for the original review




New Direction
Rain (GospoCentric)
Minutes after they received the 2005 Stellar Award for Choir of the Year, brothers Jeral and Percy Gray were asked what makes a good youth choir. "Young people," Jeral quipped, then added, "Let them be themselves and just give them some guidance—instead of trying to make them catch up with [an older sound]." That philosophy is evident in Rain, which features the Chicago-based group of 16-to-24-year-olds in an album that's fresh, energetic, and surprisingly traditional. The variety of sounds includes "I'm in Love With Jesus," a beautiful praise-and-worship chorus; the neo-traditional "I'm Gonna Wave My Hands," and the easy-jazz inflected title track (with amazing lead by Angel Swain, 17 at the time of recording).
Click here for the original review




Smokie Norful
Nothing Without You (EMI)
I don't mind saying that I think Norful's sophomore album surpasses his first, I Need You Now. The difference? It's got a more traditional flair that showcases his churchified roots. (Still, Norful doesn't mind copping to some mainstream influences; he opens the album with the Earth Wind & Fire-influenced "Power.") Especially gripping are the soaring "God Is Able" (an apt followup to "I Need You Now"), the testimonial, blues-gospel "I Know the Lord Will Make a Way," and "Continuous Grace," featuring Norful's mentor, Vanessa Bell Armstrong.
Click here for the original review




Joe Pace
Sunday Morning Service (Integrity Gospel)
It's easy to understand the host of spiritual, social and congregational reasons behind the growth of the praise-and-worship movement in even the most traditional of African-American churches. But how can music ministers integrate these songs into their churches in ways that encourage congregational singing, instead of the passive, "watch the Praise-ettes" kind of setup? Pace offers a viable example in Sunday Morning Service, which merges traditional and non-traditional elements with simple choruses and a traditional order of service in a way that is eminently singable. The enhanced CD includes chord charts for two songs and a projection-ready video for "High and Lifted Up."
Click here for the original review




Kierra "KiKi" Sheard
I Owe You (EMI)
Sheard is easily one of the freshest, most interesting voices in gospel—and that would be true even if people didn't use words like "legacy" and "dynasty" when describing her work (she's a limb of the youngest branch of the Clark/Moss family tree). That's a lot of pressure for someone who's still in high school, but Sheard handles it well. Who knew she could pull off Detroit-style quartet music like in "Done Did It," hip-hop R&B like "You Don't Know" and praise ballads like "Praise Offering"? She even co-wrote a couple of songs on the album, and kept it in the family with producers J Moss and her younger brother, J. Drew. It doesn't take the gift of prophecy to see a bright future ahead.
Click here for the original review




Various Artists
Sacred Roots of the Blues (Bluebird)
Depending on your age and frame of reference, the term "old school gospel" could refer to artists like contemporary greats BeBe and CeCe Winans, or pioneers like Andrae Crouch, James Cleveland or Mahalia Jackson. But albums like Sacred Roots (and the Grammy-nominated, six-CD boxed set Goodbye Babylon) settle the matter once and for all. These tracks were recorded long before anyone was calling this music "gospel"—or talking about this school or that. Don't worry, though: Class is definitely in session. The album features recordings from 1902-1954, including a recording by the Fisk University Jubilee Quartet and other "Jubilee" groups that followed, several a capella songs and raised hymns, and a number of songs that are still sung in congregations today. Here are the post-slavery, pre-Civil Rights roots of what became gospel music.
Click here for the original review




Benita Washington
Hold On (Light Records)
Exactly 10 seconds into the first track of this Gospel Dream winner's album, it's clear that the listener is going to have a great time. Washington knows how to give a song "just enough"—enough sweetness, enough throaty growl, enough rasp, enough presence—without overwhelming it. She's also a positive example of a previously-unspoken rule: Don't cover a gospel favorite, unless you are prepared to take it to a higher level or in a different direction. For proof, check out her courageous handling of favorites "When The Battle Is Over" and "When the Saints Go to Worship."
Click here for the original review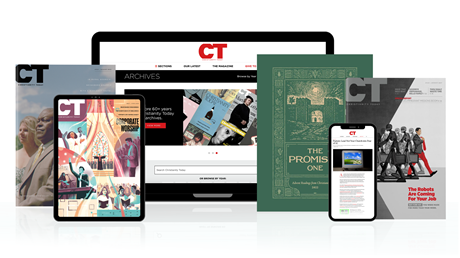 Subscribe to Christianity Today and get access to this article plus 65+ years of archives.
Home delivery of CT magazine
Complete access to articles on ChristianityToday.com
Over 120 years of magazine archives plus full access to all of CT's online archives
Subscribe Now
Best Gospel Albums of 2004
Best Gospel Albums of 2004