"If somebody offered you $2 million, could you give up sports for two years?" This was the question a sports radio station recently asked its listeners. No games on TV, radio, or in person. No sports page. No ESPN highlight films. No Tuesday morning arguing about Monday Night Football.
One fan phoned in and said no, he would definitely not give up sports, not even for $25 million. "It's where I turn when I pick up the paper in the morning," he said. "It's where I go when I'm on the internet. It's what I watch on television. It's what I listen to on the radio in the car. Everywhere I go, it surrounds everything I do."
Omnipresence.
I read about this incident in a recent article in Sports Business Journal that profiled 24/7 fans. The article also notes the time commitment of the sports fan. The average American spends eight and a half hours consuming media, but the average sports fan does so for nine hours and twelve minutes each day. Assuming eight hours of sleep a night, that leaves less than eight hours a day for work, meals, dishes, vacuuming, FreeCell, and sex. No doubt we're talking about some multitasking here (ESPN and sex?). An advertisement for Sports Illustrated in that section includes this line: "I love that SI fuels my passion for sports every day of the week."
Devotion.
Another fan who recently moved from his hometown in Kansas said, "I don't think I could've moved around the country like this and kept my sanity if it weren't for DirecTV. I have to stay in touch with my home teams. Have to." He records games he "absolutely can't bear missing," and "uses his cell phone to check scores when he can't wait to know the result."
Fulfillment.
One theme of e-mails I receive is this: "Sports is nothing but idolatry." Though ...
1
Play Ball
From 2005 to 2007, "Play Ball" examined the relationship of sports and faith: sports is important precisely because it is a form of play, that is, a manifestation of the Sabbath. Contributors included Mark Galli, Collin Hansen, Mark Moring, and others.
Previous Play Ball Columns: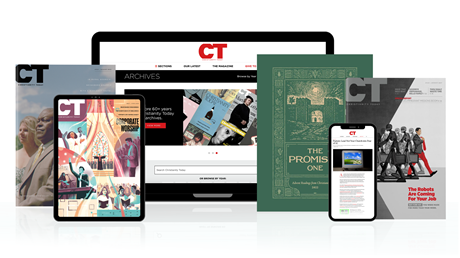 Subscribe to Christianity Today and get access to this article plus 65+ years of archives.
Home delivery of CT magazine
Complete access to articles on ChristianityToday.com
Over 120 years of magazine archives plus full access to all of CT's online archives
Subscribe Now
The Thirst of the 24/7 Fan
The Thirst of the 24/7 Fan