true
If you've never seen episodes of the short-lived TV show Firefly, don't fret. The reviews of Joss Whedon's Serenity prove that you didn't have to watch the TV show to love the movie.
Firefly fans finally got satisfaction after spending three years bemoaning the premature cancellation of their favorite show. Universal Pictures gave writer/director Whedon the resources to bring some closure to his exciting, breathlessly entertaining "space Western," and he turned it into a film that has fans cheering and critics raving … even those who went in skeptical.
These big screen newcomers are earning better reviews than the blockbuster conclusion of the Star Wars saga that came out earlier this year. Sure, Serenity owes a great debt to George Lucas's inventions, as well as to Gene Roddenberry's Star Trek and to classic Westerns like Stagecoach. But it has wit and wisdom all its own.
Let's start with the reactions of two critics: a Firefly fan—Todd Hertz of Christianity Today Movies—and someone who's never seen the television series.
Hertz (Christianity Today Movies) says Serenity is "excitingly tense, often surprising and even more frequently comical. … Fans will rejoice. There are moments of laughing out loud, of tearing up, of spine-tingles, and of outright shock." He also thinks the film will appeal to newbies: "The story is well explained and complete. The special effects are spot-on. The action is well done and the pace is fast moving and relentless. While pleasing fans, Serenity is also a solid sci-fi film that stands on its own. But still, non-fans may at times feel like they're viewing a season finale without having seen the rest of the season—not because they won't get the story but because they won't know the characters."
Cliff Vaughn (Ethics Daily), who'd never seen Firefly, writes, "[A]fter experiencing Serenity … I certainly see what fans of this sci-fi world—often called Browncoats—are jazzed about … Serenity takes the characters—and actors—from the show and recycles them for a feature packed with not only solid special effects but absolutely adorable characters and witty writing. If you enter the theater not a Whedon fan, changes are great you won't leave that way."
Steven D. Greydanus (Decent Films) raves that the journey is "at once thrilling, rewarding, heartbreaking, and wistful. For non-fans, Serenity is a delirious excursion into a world whose setting, characters and relationships are richer and more elaborate than any one-shot movie is likely to be."
David DiCerto (Catholic News Service) says, "What Serenity lacks in Star Wars-caliber special effects it makes up for in its wry sense of humor. (If Star Wars is the Wagner of space operas, this is Gilbert and Sullivan.) … Despite its campy feel, Whedon weaves serious ethical and political themes into the narrative in much the same way Gene Rodenberry did with Star Trek."
Christopher Lyon (Plugged In) notes, "The writing is smart and funny. The acting … is excellent. The action is efficiently paced with good special effects and stunt work. And the story is about more than just crossing the finish line before the credits roll. … Serenity's characters wrestle not just with issues of right and wrong, good and evil, but with issues of faith and belief as well."
Josh Hurst (Reveal) raves, "Let's hope there's more where this came from. Firefly's early demise was cruelly premature, and Whedon and his cast prove here that the magic of those early TV episodes was no fluke. Serenity is not a flawless film, but it may very well be the most enthralling, satisfying, funny, moving, and profound sci-fi adventure film in years. It's exceptional entertainment—both for the Browncoats and for those who have no clue what a Browncoat even is."
Stephen Tilson (World's movie blog) calls Serenity "the best big-screen space opera in years, with its engaging characters, crisp writing, and ever-ratcheting tension. Too bad its theology isn't better; the Christian character, Shepherd Book, tells Mal, the titular ship's commander, to 'believe' in something, and it doesn't matter what, as long as he believes. This is the sort of feather-brained foolishness we get when atheist writers grind their own post-modern philosophical axes on their token Christians."
But Greg Wright (Hollywood Jesus) disagrees: "Serenity does not suggest that one belief is just as good another. It does, however, make a strong case for believing in something as the first step toward finding truth. And hope will sustain the journey." He adds, "But this film is not ultimately about faith. It's about love. The film begins there and ends there."
My own review of the film, plus interviews with Whedon and the cast, are posted at Looking Closer.
Most mainstream critics are celebrating the big screen debut of "the little television show that could."
Violence

a film of controversial darkness

Director David Cronenberg is famous for bringing nightmarish explorations of evil to the big screen. Some are drawn to the darkness he depicts. Some are merely offended and turn away. Others take him seriously as an artist who is examining evil rather than condoning it.

His new film, according to many critics, is more than just a meaningful work of art—it's one of the most important films of the year. A History of Violence tells the story of a family torn apart by violence. Tom Stall, the husband and father, saves the customers and staff of his diner from murderous thugs in a spectacular and efficiently violent act. But his heroic act of justice attracts the attention of gangsters who intend to spoil his short-term celebrity with more violence. Soon, his wife is struggling to determine whether or not her husband is a hero or a liar … or both.

Cronenberg will likely earn an Oscar nomination for direction. John Olson's screenplay and Peter Suschitzky's cinematography are terrific. The supporting cast delivers complex performances, but the movie belongs to Viggo Mortensen, who gives his strongest, most intuitive performance. But proceed with extreme caution … and vigilant conscience. The film is a supremely executed and revelatory work on the nature and consequences of physical, emotional, psychological, and sexual violence. It's a well-made, meaningful film, but it is not pleasant or uplifting.

My full review is at Christianity Today Movies.

Other Christian press critics are working their way through this murky exploration of evil and coming to different conclusions.

Harry Forbes (Catholic News Service) calls it "a film that abounds in nuanced revelations. … Cronenberg shows his skill in a masterfully crafted psychological drama. … The story has overtones of those classic Westerns in which the peaceable protagonist must resort to force against implacable evil, or films such as The Desperate Hours in which a decent family is confronted by brutish thugs, not to mention numerous other films where men of conscience try to escape their fate." He adds, "Despite its arguably redemptive ending, the violence quotient—and stomach-churning suspense—means the film won't be for every taste." But he concludes that the film "doesn't wallow in brutality; each act is dispatched with speed and is integral to the plot," and that the two strong sex scenes are "dramatically meaningful."

Josh Hurst (Reveal) says the movie is "a profound study of violence and the darkness of the human heart, and as such it belongs on the shelf beside Taxi Driver and Raging Bull. More than any other film, though, I was reminded of Clint Eastwood's Unforgiven. Like that film, A History of Violence sets us up for a traditional, classicist American story of good overcoming evil, and then pulls the rug out from under us by subverting genre conventions and forcing us to wonder if good and evil are really as clear-cut as they first seem."

"In addition to the R-rated content issues that push this film so far out of bounds, I found the story itself critically flawed," writes Adam R. Holz (Plugged In), in a review that spoils some of the film's central surprises. "The first half, while including seriously objectionable content, at least paints a picture of family members who love and care for one another. In the second half, however, Tom, Edie and Jack all behave in ways that are radically inconsistent with their characterizations earlier in the film." Holz concludes that those "heavy-handed and unrealistic character changes" are reasons to "let History become exactly that at the box office."

Mainstream critics hail it as one of the year's best.
Critics Get
Game
Can a movie about golf be compelling, meaningful, and enjoyable for the whole family? Director Bill Paxton answers "Yes!" and offers up The Greatest Game Ever Played as proof. Critics agree that this tale of the 1913 United States Open golf tournament and its young underdog (played by Shia LeBeouf of Holes) is worth catching.
Russ Breimeier (Christianity Today Movies) says, "This being a classic sports-underdog tale, many developments do unfold predictably, but there are a few unexpected turns getting from point A to Z. Nevertheless, it ranks among the best golf dramas ever made."
Harry Forbes (Catholic News Service) calls it "an intelligent adult film that youngsters should like as well. … [It's] a moving and elevating experience."
Steven D. Greydanus (Decent Films) says it's "perhaps the most visually and emotionally dynamic film ever made about a game of golf — perhaps the most visually and emotionally dynamic possible film about a game of golf. If that's not enough to sell you on seeing it, it's also a rousing, true underdog story."
Lisa Rice (Crosswalk) says, "Families will thoroughly enjoy The Greatest Game Ever Played, a true Disney classic that will prompt discussion on the unfairness, prejudice, and wrongful exclusivity of golf and other highbrow sports, as well as the power of the brave individuals who challenge the system."
Adam R. Holz (Plugged In) says, "I'm not a golfer, so I wondered how interesting a movie about this sport would be to me. But the parallel struggles that [the central characters] face as they compete not only against each other but against those who look down on their humble backgrounds makes for a compelling story."
Cliff Vaughn (Ethics Daily) says, "Greatest Game is time well spent at the movies. This Disney film is sure to earn a place alongside other favorites like The Rookie, Remember the Titans, Miracle, Hoosiers or Seabiscuit."
Mainstream critics cheer from the sidelines for Paxton's first venture into family-friendly filmmaking.
Polanski gives Dickens tale a Twist
The latest big screen version of Oliver Twist boasts the direction of Oscar-winner Roman Polanski (The Pianist) and the extraordinary Ben Kingsley (Schindler's List, Sexy Beast) as Fagin.
Christian critics are pleased, if not blown away.
Peter T. Chattaway (Christianity Today Movies) describes it as "a strangely personal yet detached project for its director. … Polanski's film is not a bad adaptation, and it may be a fine way to introduce children to the classic story. But it is not exactly a definitive version of that story, and it is not hard to imagine that another, possibly even better version might come along in another decade or two."
Harry Forbes (Catholic News Service) says he "would almost surely give a thumbs-up to this fine and handsome new version, in spite of some reasonable streamlining of the narrative, and the elimination of some of the coincidental plot turns Victorian readers so loved. … Polanski knows how to do right by the classics (Macbeth, Tess) and, abridgements notwithstanding, has kept in all the essentials. … All the roles are beautifully performed by a top-notch cast."
Christian Hamaker (Crosswalk) says it's "a triumph of deliberately paced storytelling, bravura acting and moral uplift, seasoned with just enough humor to sustain viewers through a story that is, at times, overwhelmingly bleak."
Tom Neven (Plugged In) is unsure whether the film is suitable for children, but he concludes, "Polanski's well-executed and faithful-to-the-source Oliver Twist is a rare experience: a well-made, uplifting movie that uses disturbing images not as gratuitous 'entertainment' but to better contrast the grace and mercy of its main characters."
Cliff Vaughn (Ethics Daily) says, "As far as film adaptations of Charles Dickens go, Roman Polanski's Oliver Twist is a good one. … [A]nd the score by Rachel Portman is as full-bodied as 19th-century London is grimy. … Every facet of filmmaking is superbly wrought here—except for the pacing, which at times makes you feel like you're in a London fog, just waiting for it to lift."
Mainstream critics aren't as impressed as they were with Polanski's The Pianist.
Moore a winner in Prize Winner
Frequent Oscar nominee Julianne Moore is in yet another period piece playing yet another homemaker in The Prize Winner of Defiance, Ohio. But this time she gets to do something she's never done before: write jingles for commercials. This is the true story of Evelyn, the mother of 10 children who becomes a sensation composing the hooks for advertisements.
Lisa Ann Cockrel (Christianity Today Movies) calls it "a winner for its smart portrayal of a resourceful woman who loved her family, loved words, and loved life."
Mainstream critics are giving it mixed reviews.
Skimpy swimsuits go Into the Blue
There's more to Into the Blue than Jessica Alba in a bikini. But perhaps not much more.
Manohla Dargis of The New York Times writes: "Aficionados of cheap cinematic thrills involving beautiful and stupid young people will be happy to learn that while the film fizzles far more than it sizzles, its director, John Stockwell, is a connoisseur of the female backside, which he displays to great and frequent advantage."
What do Christian film critics have to say about this?
Stefan Ulstein (Christianity Today Movies) says, "Into the Blue is a mainstream action movie with plenty of skin, chiseled abs, curvaceous bods and four-letter words—and yet it includes an unusually moral center for the genre. … We get through most of [the movie] without falling back on action movie cliché s like martial arts and cool weapons. Alas, in the end we see guns, spear guns and bang-sticks galore."
Adam R. Holz (Plugged In) says that the movie "exceeded my admittedly modest expectations." But he concludes, "The filmmakers' infatuation with Jessica's curves, combined with a boatload of profanity and grisly images, make plunging into the deep waters of Into the Blue a chilly proposition."
Mainstream critics want to drown the film.
More reviews of recent releases
Flightplan: Andrew Coffin (World) says, "Many thrillers begin with an engaging premise and quickly fall apart once the setup gives way to predictable plot climaxes and chase scenes. Flightplan … follows this pattern and is notable only for a stronger than average start and a particularly absurd conclusion."
Hal Conklin and Denny Wayman (Cinema in Focus) say, "The underlying theme is a fascinating one. As a therapist attempts to calm her delusion and the other passengers discount her claims, Kyle's experience is what many feel as they walk through grief. Patronizing pastors and therapists, discounting friends and family, often increase the pain of the loss. Though this film only explores these issues in a shallow way as they use them to create a suspenseful mystery, the lessons are ones worthy of our consideration."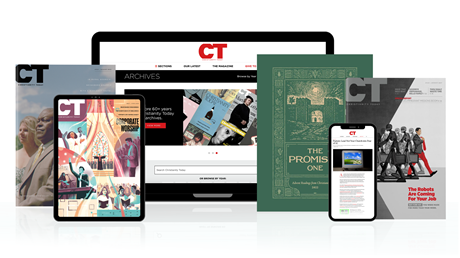 Subscribe to Christianity Today and get access to this article plus 65+ years of archives.
Home delivery of CT magazine
Complete access to articles on ChristianityToday.com
Over 120 years of magazine archives plus full access to all of CT's online archives
Subscribe Now
Serenity Soars, Violence Shocks, Game Plays Well
Serenity Soars, Violence Shocks, Game Plays Well